Beghins
is creating Homeworld Complex EVO
Select a membership level
FULL ACCESS
- You contribute to the development, you will play Complex for a long time.
- You honor our time and our commitment, keeping alive an historic project.
- You will get immediate access to the newest work-in-progress non-public Complex updates.
- You will receive access to our internal development platform - JIRA and you will be able to see our daily progress in coding, art, designs, concepts and anything else related to the Complex development.
- You will receive access to our internal development forum and you will be able to speak with developers directly, so if you want, you will be able to help us with testing and balancing.
- You will receive HD artworks from our artists.
- Your name/nickname will be mentioned at the credits in-game and at our website.
About
JOIN THE PROJECT AND TRY THE LATEST VERSION!
Latest updates:
Complex EVO series [HW Remastered]
dev. build 40, August 3 2019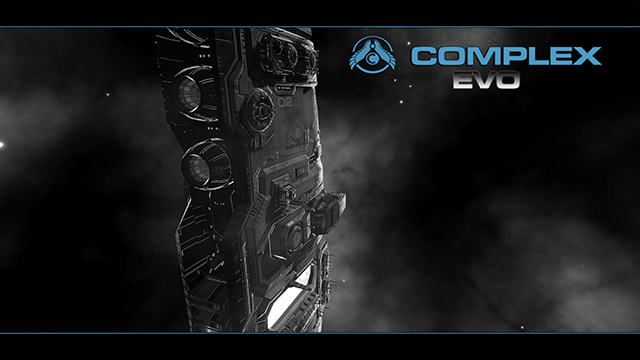 The latest version of Complex (dev. build 40) is available, it features the first huge episode of the Complex EVO campaign, also it features many improvements to your multiplayer experience.
The purpose is to develop the whole story through 5 episodes, at the same time adding the Kadeshi and the Keepers as playable races (the Kadeshi are at 50%).
This is a critical phase of the project and the work is slow due to the low budget.
To continue the project at best, I estimated that I need about 500 active Patrons, so I lowered the single pledge to 3$/month, I would be grateful if you want to join my campaign, your money will be used to pay a 3D artist and a couple of voice actors.
If you pledged in the past, for a few months, and you can't maintain your past pledge, pls don't leave the project, it's lethal for us, but reduce your pledge, as old Patron you have a privilege for all our content.
Dear Friend,

My name is Agostino Bocchi (a.k.a. Beghins), founder and project leader of the Complex series. Our amazing team develops Complex, advanced space battles simulator based on the Homeworld universe. Complex improves the original Homeworld gameplay to extent, where player has to take into account a lot of variables during space battles. This version of Complex works on the updated Homeworld Remastered engine and has a lot of new improvements: new ships, new graphics and FXs, new UI (unit interface), new environments, maps, and complete optimization for newer hardware, thus allowing smooth gameplay.
Complex is meant to make the Homeworld Universe unforgettable and enjoyable for a very long time even after final release of Homeworld Remastered. Complex will become more fun, more enjoyable, more polished, and filled with additional content. Patreon will be our quality assurance, in order to cover our objectives with the same level of quality as we did in previous versions we really need your support, Thank You very much.
Information about Complex:
Complex is a series of modifications for the real time strategy game Homeworld, it can be considered a stand-alone game.
Complex received it's place at the Hall of Fame in 2004 at
http://www.modhof.com
. Actually Complex counts more then 40000 subscribers and the feedback is extremely positive, it is the
top rated project for Homeworld Remastered
, the
most subscribed
and
popular
.
Originally Complex was based on the Relic Entertainment' Homeworld 2 engine, but now it is ported on to updated Gearbox Software' Homeworld Remastered engine. In addition, the team that develops Complex also worked with Gearbox Software during the development of Homeworld Remastered itself,
Homerorld Remastered core team
.
To play newest Complex you will need a copy of Homeworld Remastered, which can be bought here:
http://store.steampowered.com/app/244160/
Complex web site: 
www.homeworld2complex.com
The Complex Development Team:

Beghins, the original creator of the mod and project leader, responsible for in-game scripts, coding & design. 
Oni, the seasoned artist veteran with amazing art & modeling style, our leading artist and responsible for amazing models, textures, shaders & effects. 
Paul, our second amazing artist in the team and seasoned veteran in texturing and modeling, also responsible for great amount of models.
Complex features:

8 playable races: Hiigaran, Vaygr, Kushan, Taiidan, Kadeshi, Bentusi, Turanic Raiders, Progenitors -
75%
A new episodic campaign -
25%
Improved and detailed HD Interface -
95%
New models, textures, effects and shaders, new ships true to the original styles of the races they belong to -
95%
Customizable spaceships with extensive choice of weapons -
90%
Complex research style with requirement of other modules and technologies -
95%
Amazing multiplayer environment with meagaliths, mining bases, new types of resources and large-scale maps -
85%
Game progression based on honor points and commander ranks -
90%
To continue the project we estimated that we need 500 active patrons, so we fixed the single pledge to 3$/month.
Anything higher then that will improve the quality of our work, as well will increase the development speed.
Thank You Very Much!

1 of 1
By becoming a patron, you'll instantly unlock access to 6 exclusive posts
By becoming a patron, you'll instantly unlock access to 6 exclusive posts