B.E. Grove
is creating Breast Expansion Comics, Animations and now... Games!
Select a membership level
Burgeoning Bust
Thanks for taking the time to contribute! 
For $1 you can see how your contribution affects our brand ambassador Susan with an exclusive 3D animated video.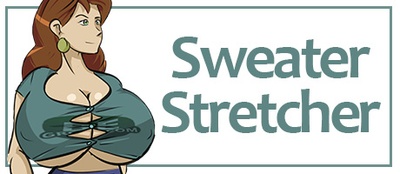 Sweater Stretcher
For those who like a little extra up top! 

For supporting The BE Grove on Patreon, you get access to a bunch of Patreon only perks! Such as:
2 exclusive Patreon only works per month 
Get all comics & animations  a minimum of 24 hours before the rest of the net. 
Get access to new and early builds of games.
Receive Panel View where each comic is reformatted into individual panels for easier reading.
Can vote on Patreon only polls for future content.
Textless Versions of all comics and pictures, plus extras such as alternative angles.
Gain access to the full collection of older Patreon only drawings, and high res gif morphs.
(Collection started April 2017. All content will be exclusive to Patreon for a minimum of one year.) 
Colossal Contributor
This rank is for the patron who goes above, beyond and bursts through the top!
Colossal Contributors receive the same rewards as the Sweater Stretchers but will be acknowledged as special contributor in the credits of The Pill (if they so choose).
About B.E. Grove

Howdy hey! This is the owner of the 
Breast Expansion Grove
(also known by the forum moniker "Litch"). For over a decade I've been making expansion themed content, most of which involved big boobs and boobs getting bigger. Right now, 
The Grove
is home to over 100 pictures, 15 comics, 250 morphs, 15 videos and 85 GIFs - all hand crafted and all completely free of charge.
From drawing to video morphing to 2D animation, I have now settled on the world of 3D as the primary way to create my content, and hopefully you agree that the things we can do in 3D nowadays straight up kicks ass.
So why Become a Patron?
Put simply? To support the creation of more content you enjoy.
Put marginally more complicatedly - I love telling stories, and The Grove has been a great avenue to do just that. With jumping in on the 3D bandwagon I'm hoping to be able to tell even more, at a faster pace. The big catch? As always is time - and the more time I can dedicate to telling BE and expansion stories the more there will be!
"But wait", I hear you say - "I could do nothing and still enjoy your free content". Curses! You've found the one kryptonite in my Achilles heel! But seriously, yes you can totally do that.
However
- pledging has sweet sweet rewards! Including an exclusive 3D BE animation, early access and exclusive monthly content!
A quick note on pledging:
Charging takes place at time of pledge, then on the 1st of the next month ongoing, so pledge early to make the most of monthly polls!

Patreon Only Pill Arc - I'll create an exclusive story expansion for The Pill that will be voted on and only accessable to Patrons.
7 of 8
Recent posts by B.E. Grove