Select a membership level
Perks of the Journey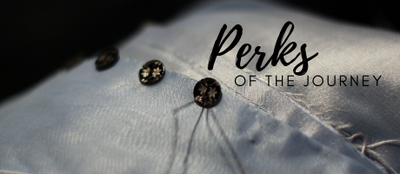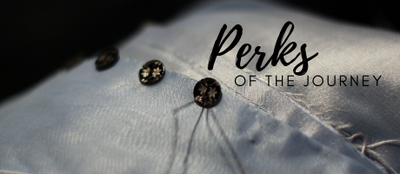 Behind the Seams Content (Patron-Only!)
I'll be posting Patrons exclusive content...that's right; just for you!  These behind the "seams" posts may include progress shots that I forgot to post on Instagram.  More likely...they'll be posts just for you; sharing the current updates on projects!
1 Day Early Video Access (Ad free!)
I'll be racing against the clock to share my videos 24 hours early....no joke! :) This 24 hours of early access is just for YOU. Ask your questions and make some comments without the hustle and bustle of every other person watching the vids.  This also means that I'll answer you questions and respond to you comments!
5% Off All Digital Products
You'll get a 5% discount on any and all digital products! (Includes all eBooks and Patterns that will be release in the coming months!)
Things sent to you at random times...
Yup, I might just sneak something in the mail to show some extra love to my amazing patrons! 
Partaking in the Journey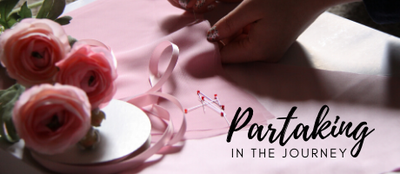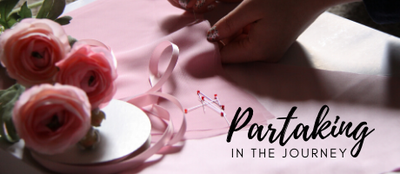 It's a video just for you! This monthly update is exclusively for you. It may include any sort of life update, but will probably mainly be sewing orientated!  What are my future projects, what challenge shall I accept next, what videos are coming your way, what I plan to do with my weekends?
Monthly Live Discord Chat
Here's where you get in person (well, as "in-person" as one can get with a chat!) Here's where you can get your questions answered in real time.  These chats will last as long as your questions are coming in...in actuality, will probably be limited to an hour (unless I have absolutely nothing to do... which rarely happens!) :)
20% Off All Digital Products
You'll get a 20% discount on any and all digital products! (Includes all eBooks and Patterns that will be release in the coming months!)
You'll have the right to vote on tough project decisions; whether that be what buttons to use, or if extra details should be added!
Plus, all other benefits of the previous tier!
Includes Discord benefits
The Complete Journey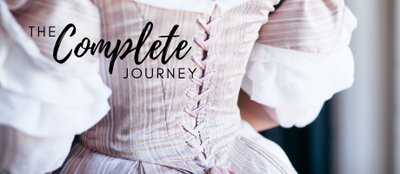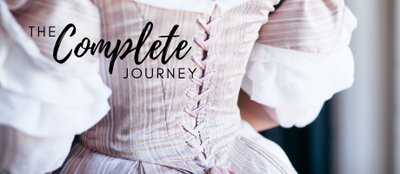 This tier if for those of you who just really want to support me...from the bottom of my heart: THANK YOU!
You're amazing! You're Inspiring! You're just straight up awesome!
As a thank you:
Free download of any patterns I release (limit of one per month.)
Free download of any eBooks I release (limit of one per month.)
(As I stands now, I only have a few patterns planned for the next coming months. So in reality, that means you'll eventually receive all of my digital products!)
Plus, all other benefits of the previous tiers!
Includes Discord benefits
About Bella Mae's Designs
Hello!
I'm a seamstress, perfectionist, and most recently, a YouTuber! Oh, and I'm 22!
My motto is "Always Learning" and when it comes to sewing, this is definitely true.  The desire to share my work and inspiring other seamstress has been always part of my journey. Starting my 
YouTube channel
has been a wonderful avenue for this, and I'm so glad to have you along!
All my ideas, creations, videos, and projects boil down to this: LEARN, CREATE, & INSPIRE!
Here on Patreon, it's not just about you giving me money...I never want it to be about that! My Patreon page is to not only about sharing in the journey, but becoming part of the journey. Let's build relationships. Let's create together, let's learn from one another, let's inspire each other! 
Become a patron (pledge as little as you want, every little amount helps) and join this journey!
Best way of thinking about it: it's a membership community! You can pledge any amount per month, and in return, you'll become an active part of this journey. There's a whole place where you'll get patron exclusive posts, updates, and much more. But even more than that, we can build a relationship where we can learn and inspire each other!
It's all put towards creating sewing projects and videos, FOR YOU! It's being used to continue this sewing journey. It's being used to inspire! (And you get a front seat access to it all!) 
If you're a seamstress, you'll know that making costumes is expensive. On top of that, creating YouTube videos is time intensive. Because of YOU, I can continue creating for YOU!
You'll become part of a community! Based on how much you pledge, I have different perk. But even on the lowest pledge, you'll get access to exclusive posts & updates and will be the first to watch my videos.  Read each individual tier to learn about the additional perks!
Thanks for reading, but even more so, for watching my videos which supports this journey!
~ Frequently Asked Questions ~
Do I have to pay in US Dollars?
NO - Pay in any currency! This is a US-based website, everything is written in Dollars, but you can use any currency and it will be automatically convert to your currency

I can't spend a lot per month, can I still become a Patron? Yes, you can sign up for as little as $5 per month (that's like buying an extra latte per month!) Every little bit helps, and even with that, you'll still become part of the community!
Can I cancel my pledge if in the future I can't afford it? Yes, you most definitely can! Just log in to change or cancel your pledge whenever you'd like. (No hard feelings attached!)
I'm still confused. Can you help me? Yes, absolutely! If you have questions about Patreon or have any problems with signing up, the Patreon support team is friendly and helpful! 
You can send them a message by clicking here.  If you have questions specifically about my page and the perks, contact me at
[email protected]
When I hit 20 patrons, I'm going to get a VLOGGING CAMERA! This way I can easily give in-progress updates on projects! With the camera I use now, it takes 20+ minutes to set up a "me in front of the camera" shot, so I don't do many of these shots.  Once I have this vlogging camera, I can easily take you along for this journey!
1 of 1
Become a patron to
Unlock 285 exclusive posts
Get discounts to an online store
Connect via private message
Recent posts by Bella Mae's Designs
How it works
Get started in 2 minutes