Belle Regalia
is creating Handmade bookish and geeky jewellery and accessories.
Select a membership level
Join the community
Don't have much but still want to help? Seriously, thank you so much. It really helps.
 A BIG thank you <3
Access to Patreon posts
A monthly newsletter and progress pics of new products
First access to new products
Access to polls on new products!
Members Only
Mean business? Get access to the 'Member's Only' portal on belleregalia.com including exclusive products, blogs and behind the scenes looks into new products and my life as a designer. AND get a monthly 20% off code! 
PLUS:
Access to Patreon posts
A monthly newsletter and progress pics of new products
First access to new products
Access to polls on new products
Bookmark Club!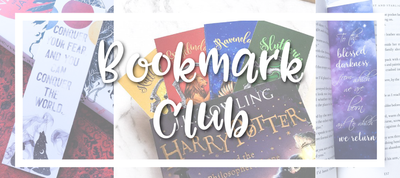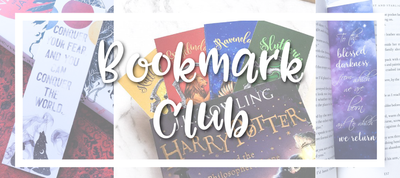 Get an exclusive Belle Regalia bookmark shipped to you every month. A brand new bookmark delivered to you each month that won't be available in my store, ever.
PLUS:
Access to Members Only portal
monthly 20% off code
Access to Patreon posts
A monthly newsletter and progress pics of new products
First access to new products
Access to polls on new products
About Belle Regalia
Hello and welcome!
I'm Grace, the designer and creator behind Belle Regalia, an Australian-based jewellery and accessories business focusing on bookish and geeky items.
Recently, I took a long hard look at myself and realised I was working hard, but not smart. Working hard is great, but not when you forget the 'smart'. I was exhausted every day, always pushing but feeling like I wasn't going anywhere. I was juggling Etsy orders and a job that was an hour's drive away, all the while trying to create new products, manage my e-commerce sites, social media and rep searches, and trying to slot in time to read- a huge part of my business! I'm also studying a Diploma of Community Services- working with disadvantaged members of the community - so time to create has slipped away. I've had to turn down subscription box companies due to not having the time or enough stock to fill their time-crunch orders. 
Customers would reach out to me, asking when I was going to release this theme, or that product, and I would always reply with "soon!" even though I had no timeframe on the matter. My day-to-day life was consumed with getting out current orders, working at my job, the massive drive that almost completely negated my job, and then somehow finding time to create, photograph and list new products. It was a lot of work and it just wasn't working. 
Which brings me to why I've started a Patreon page. For my customers, my Belles!
What's in it for you?
By choosing to become a Patron of Belle Regalia, not only will you be supporting a small business but depending on the tier you select, you will be receiving:
exclusive news & product polls
access to a 'members only' collection & blogs
exclusive products monthly
a monthly discount code
the ability to work with me one-on-one to create something together
How will your patronage help?
I'll know you're serious about what you want. With my Patrons, I'll have more time to work on designs and be able to release them weekly, rather than when I get a free five minutes. As we grow, brand new products and concepts will be introduced to the store. I'll finally make it through my ever-growing 'Ideas' list and be able to keep developing. The tech I'm currently using is about 10 years out of date and does not support a lot of necessary and costly design software, but I am saving money myself to update them (and I'm almost there!) I currently support children's charities with my 'Children's Literature' collection as well as the Full Stop Foundation with my 'SSDGM' collection. With your patronage, I can add so many more good causes to that list.
On the Horizon
Things I've been working on, done the leg work for, but haven't had the time or the money to introduce:
precious metal items
a 'Luxe' range
more enamel pins
silk hair wraps & other fabric items
bookish apparel made by me and NOT a manufacturer
gift sets with books and Belle Regalia items
beautifully-designed jewellery holders that are perfect for Belle Regalia jewellery
selling at book fairs and markets, both within Australia and internationally
as well as new designs. They take time to create and perfect and my list is over 100 strong right now. I'll let you take a peak at the list and pick the next item! 
So, if you think this all sounds great, I would be so honoured if you would consider becoming a Patron of Belle Regalia and together we can grow, share our love of literature, and helping others.
Once we reach $200/month in pledges, I will be able to afford to create the new Luxe range that I've been designing for well over a year now and have had samples made- so it'll be ready to go almost straight away!

1 of 1
By becoming a patron, you'll instantly unlock access to 37 exclusive posts
By becoming a patron, you'll instantly unlock access to 37 exclusive posts
Recent posts by Belle Regalia
How it works
Get started in 2 minutes