Benjamin Schipper
is creating Comics - Joe Death and the Graven Image
Select a membership level
BARE BONES
COMICS
For the price of a bad coffee, you get access to the main event, the unfolding drama of
Joe Death and the Graven Image
! The comic will be coming at you in single PDF issues, 24 pages each as I complete them.
SEEING SKELETONS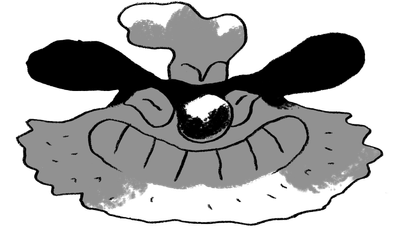 DOCUMENTARY CONTENT
For the price of a low quality pizza get access to my weekly progress update and resource newsletter
Friday 5's.
I'll share what I'm 1) working on 2) thinking about 3) seeing 4) reading and how I'm 5) living, personal life stuff.
Comics
Documentary Content
EYE TO EYE
PARTICIPATION
For the price of a Chipotle bowl (with guac and chips) you can join a private monthly discussion group. We'll be talking stories, art, culture, etc. Bring your own drink and perspectives and it will be a good time!
Comics
Documentary Content
Participation
About
Hello!
My name is Benjamin Schipper but please call me Ben. I'm both the writer and artist of
Joe Death and the Graven Image
,
publishing from Dark Horse comics in the near future
.
Joe Death
is a story about the Grim Reaper's quest for life. Joe is kind of like a coffin-shaped door, a frame character by which we experience the weird, tragic, and beautiful experiences of others. His story explores all the things I'm most excited and interested in, a mixture of genres and storytelling traditions, that I imagine will read and feel more like Studio Ghibli than Pixar.
The primary focus of this Patreon is to bring you my best comics. Your money supports me and lets me know I'm creating something that actual people want in their lives, it means an incredible amount to me. In addition to making
Joe Death
I want to document my process and bring useful information to all those interested in reading, writing, and drawing comics. The $10 and up tiers give you the opportunity to join me and others as we discuss art and stories, the basic ingredients for every cartoonist. If you're an artist that wants to write I highly recommend joining in and I hope to see you there!
Anyone signing up at any level will receive this 23 x 30-inch broadsheet poster of Joe Death. Printed on thick, 50lb pound newsprint.
Thank you all so much for your support!
By becoming a patron, you'll instantly unlock access to 60 exclusive posts
By becoming a patron, you'll instantly unlock access to 60 exclusive posts
Recent posts by Benjamin Schipper