Benjamin Jancewicz
is creating Vector Art
Select a membership level
Superfan
Access to patron-only content
Early access to new art
Access to last calls and limited runs
Sneak peek photos of upcoming releases
Patron-only polls
Personal thank you every year
5% off any order
Postcard Fan
High-quality downloads (you get to pick!)
A pack of Postcards mailed to you every November
3 Stickers
10 Bookmarks
15% off any order
Plus all previous rewards
Poster Fan
16x16 Poster mailed to you every November
20% off any order
Plus all previous rewards
About
My name is Benjamin. I'm a creator and artist who loves getting people involved with my work. 
I want to create a lot more, but the pressures and stresses of raising a family and providing for them make it very difficult to do that. People have been supporting me and my artwork for a long time, and now I want to make it a little more organized so I can give back more.
––––––––––––––––––––––––––––
I have a
lot
 of projects waiting in the wings, which is what your sponsorship will help fund. Here's what's coming down the pipe:
A book on the Who Said What series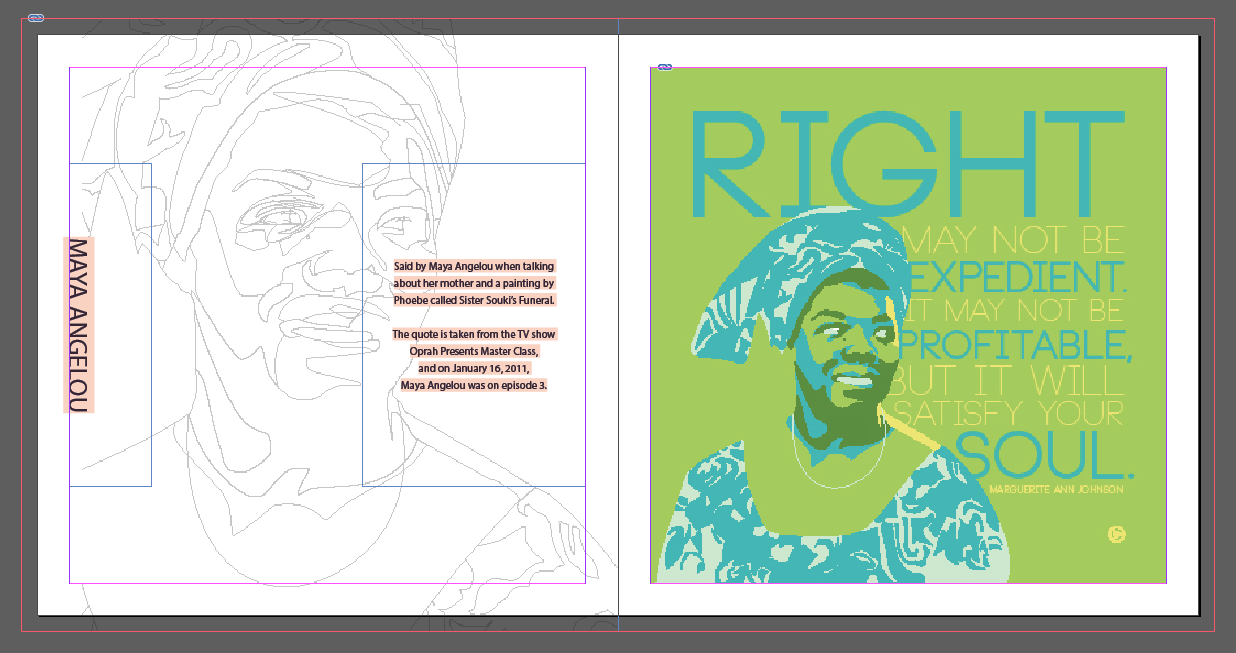 This is currently in progress, I'm about 95% of the way through the design.
Once it's done, I'll be researching different methods of getting it printed out.
The Robots Are Coming series


This is 10% done, I've got 3 of the pieces in the series completed. Once done, I'll be having a big reveal showing, and will likely spawn spinoff projects like postcards, posters, and books.
A book of collected Essays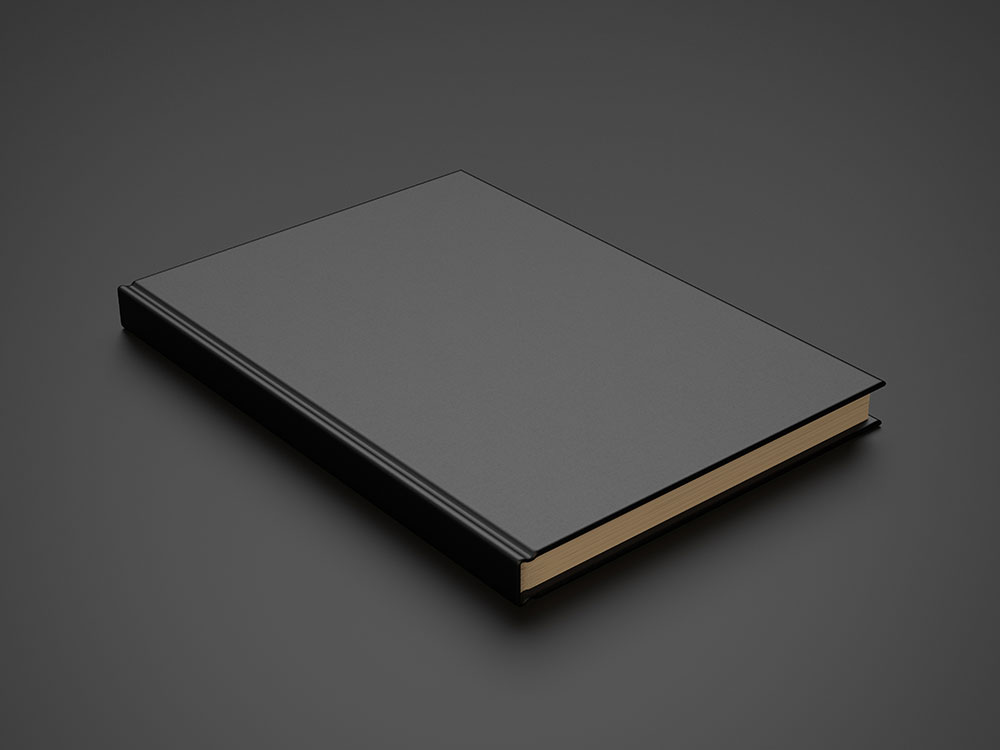 I've been attending an editing group on a regular basis, who've been encouraging me to hone my writing skills. I've been publishing them on 
Medium
, and eventually, I'd like to create a compilation of the best ones of the year. 
This is 0% done.
A series of Who Said What Shirts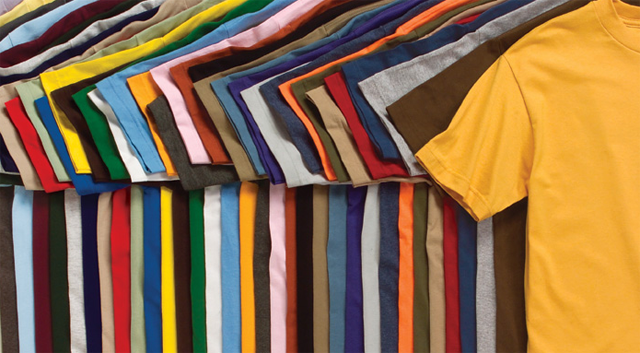 I've finally figured out a way to create shirts that are both simple and don't detract from the art and would be affordable.
This is 0% done.
A secret book project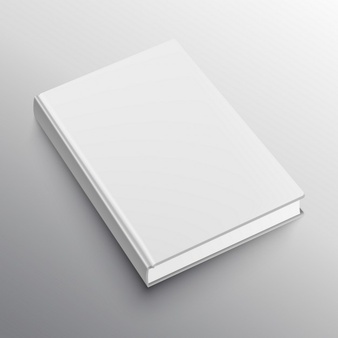 Shh. Super spooky. I'll be announcing it here first.
5% done. A lot of the prep work has been completed. Going to need a lot of Black and POC illustrators for this one, which I'll be asking you for reference for.
The Moment Card Game


I designed a card game that helps you get to know the people you play the game with. It was hugely successful with my group of friends in college, but it didn't really go anywhere beyond that. 
I need to redesign it and get it professionally printed.
I'll need some of you to beta-test it to see how it goes.
This may spin-off things like an app.
25% done.
Photojournalism Book

Over the past 2 years, I've attended a lot of protests, and have been capturing people's stories and images. I'd like to turn this into a book.
Standing In The Street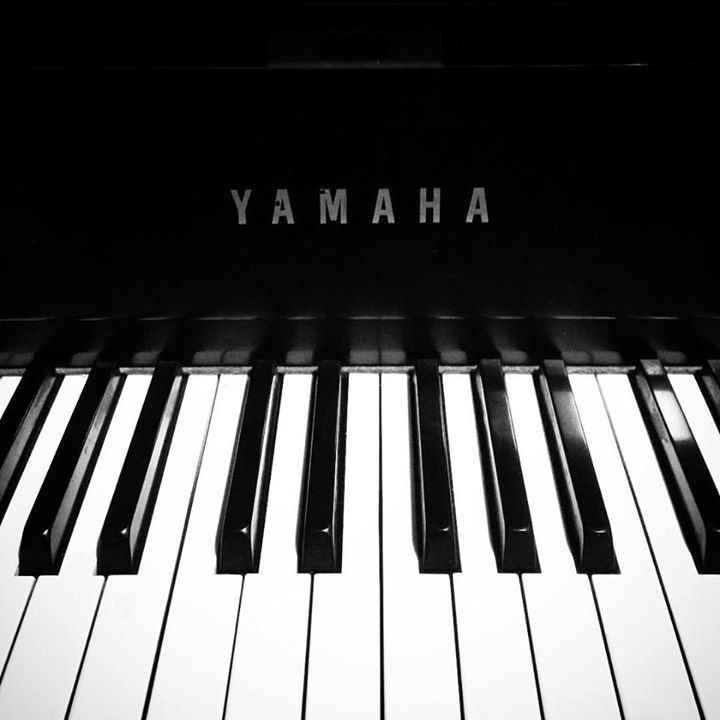 Occasionally, 
I write music too
. I never really have enough time to polish it, but I'd like to. 
The Sketchbook Project
I have stacks of sketchbooks filled with art ideas and notes and concepts that have never been seen by anyone other than me (like this one 👆🏼). This project would entail getting them all scanned professionally and turning them into a book.
This will also allow me to categorize them properly and turn them into bigger art pieces.
The Trumpeter
is actually one such project; I was randomly flipping through books and discovered that drawing I had done years earlier.
––––––––––––––––––––––––––––
So how does this work?
There are different levels you can support and help, which are outlined below. Each comes with a set of prizes and things you get. I'll be adjusting those as I go to add more stuff as I make more stuff. So, for example, as I make the books, I'll add those into the levels. And yes, if you're already supporting, you'll just get the additional stuff.
Then there are my goals. So based on how much support I get, I'll be able to do those things. It keeps me accountable but also gives a real direction to what I'm doing and where I'm going.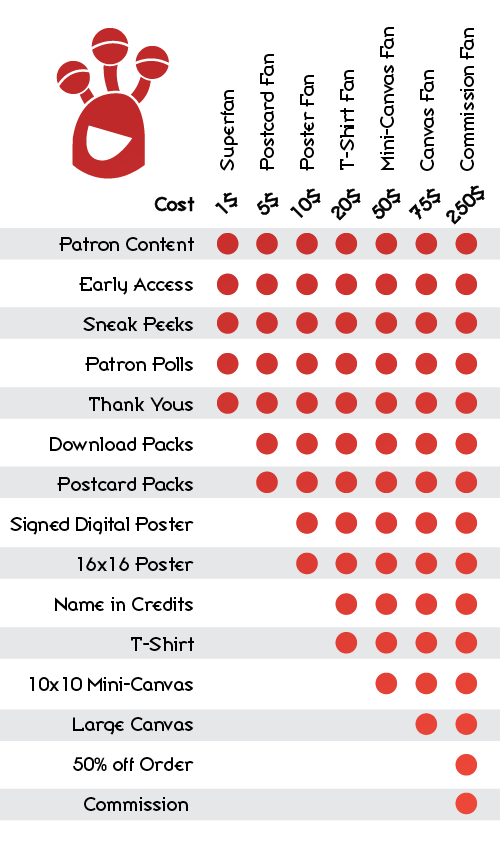 Can I buy your stuff without becoming a Patron?
Sure! You can find all my stuff for sale on my 
art website
.
I want to find out more about you and what you do.
No problem. You can find everything about me on my 
personal website
.
Can I hire you to do design work (not art)?
Yup! You can find everything I can make on my 
business website
.
Is there a way I can help without giving money?
Sure!
First, you can follow the Patreon. That really helps. 
Second, you can share this Patreon around and let me know about it on social media.
Third, you can sign up on my mailing list. I put out announcements and other things from there. 
Fourth, if you want to volunteer to do stuff that I could use help with like transcribing videos so that the deaf can watch them or doing data entry for larger projects, let me know.
What projects have you been able to complete since you started?
The 
"But Slavery Was So Long Ago" t-shirts, bookmarks, stickers and posters.

Setting up 
an online store for my photography.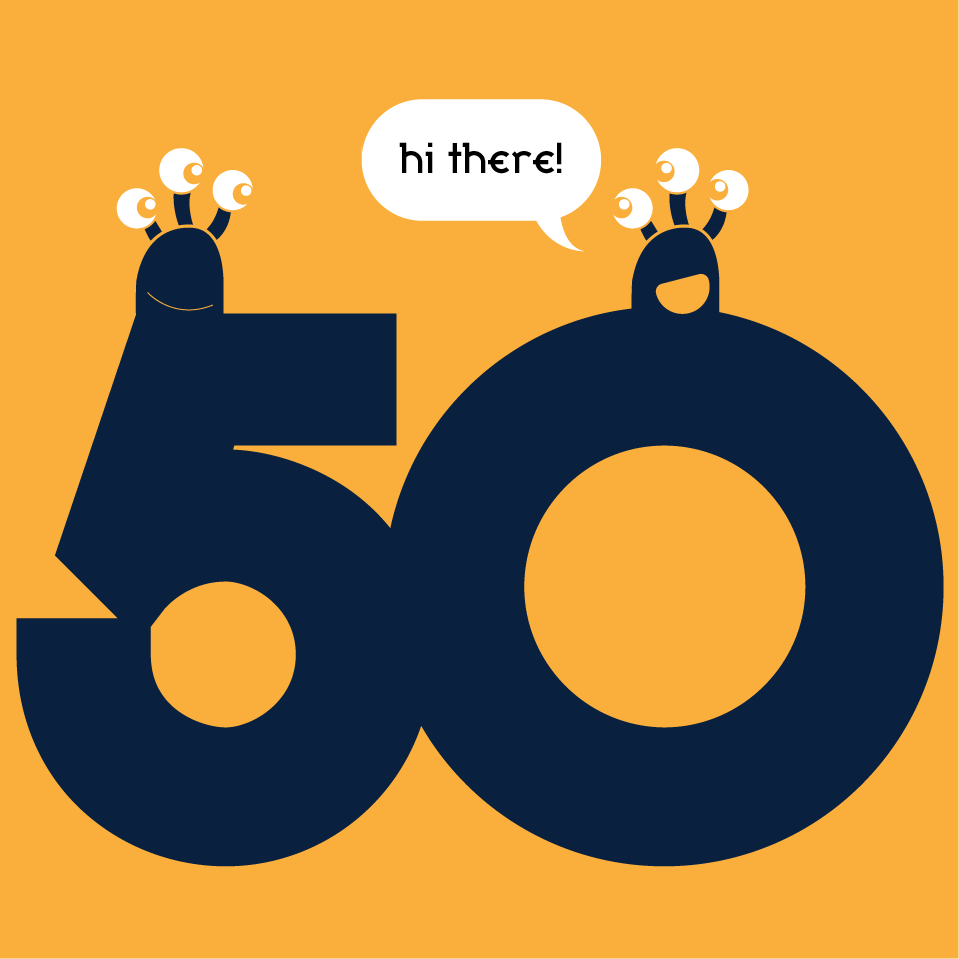 When I reach 50 Patrons, I'll bring a worker on part-time to help me with planning trips, organizing art and sales, and advertising events.

I'll share some of my secret art project ideas, and get your feedback on them.


3 of 9
Become a patron to
Unlock 15 exclusive posts
Get discounts to an online store
Connect via private message
Recent posts by Benjamin Jancewicz
How it works
Get started in 2 minutes