BETA LEBANON
is creating ANIMAL RESCUE
Select a membership level
DEFLEA A SHELTER DOG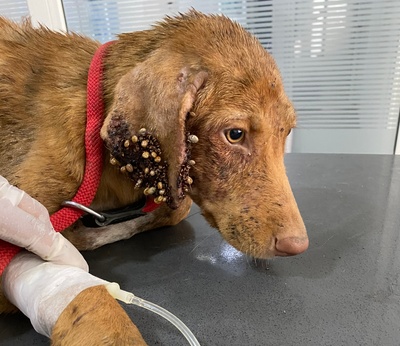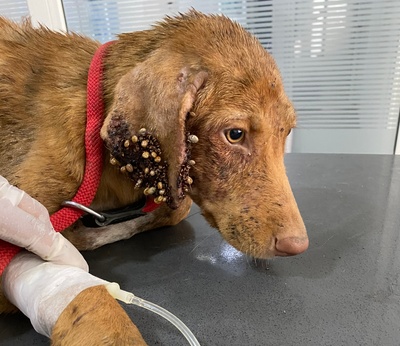 Every new rescue and the 860 dogs at the shelter need to be de-flead every month as we have a very high number of ticks, fleas and mosquitos in the country and they transmit very dangerous diseases like Ehrlichiosis and Leishmaniasis.
Most of the dogs we rescue are usually covered in both fleas & ticks.

By subscribing to this Tier you help de-flea one shelter dog every month
VACCINATE A SHELTER DOG
All the new Rescues get vaccinated when they enter the shelter and the  860 dogs under our care need to receive yearly vaccines as we have many deadly and very contagious diseases in the country such as Parvovirus and Distemper

By subscribing to this tier you help vaccinate one shelter dog every month
FEED & DEFLEA A SHELTER DOG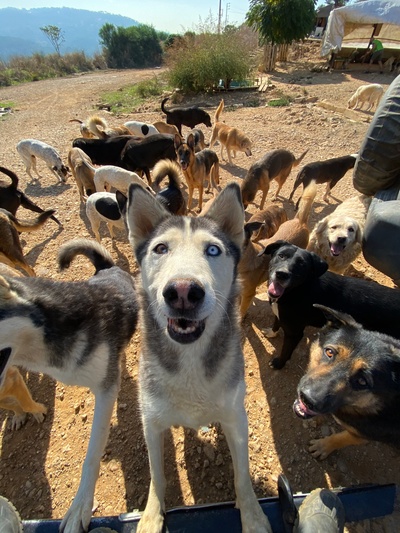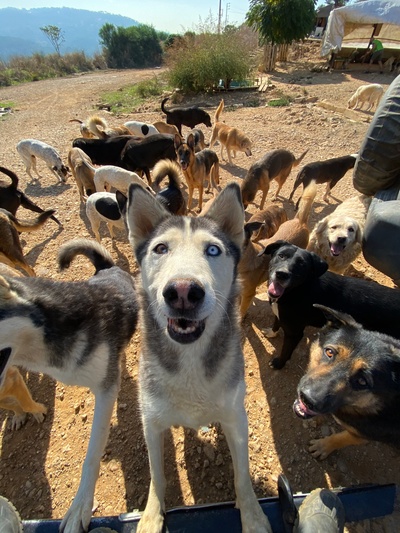 The dogs at the shelter need to be de-flead every month as we have a very high number of ticks and flies in the country and they transmit very dangerous diseases as ehrlichiosis and Leishmaniasis. 

By subscribing to this tier you help

FEEDING and DE-FLEAING 1 rescue dog every month 




About BETA LEBANON
BETA (Beirut for the Ethical Treatment of Animals) is a Lebanese registered non-governmental organization (Charity #205/AD) and a US registered 501(c)3 charity organization (Tax identification # 83-2075807) established to improve the lives of animals in the region.

We are home to more than 1100 animals which included 872 dogs, 264 cats, 3 horses, 2 monkeys, 1 donkey, 12 tortoises and 3 rabbits. Our numbers keep on changing as we continue to rescue all kind of animals on a daily basis.

We provide rehabilitation and a safe haven while striving to find the loving, permanent homes these animals deserve. We are a none-kill shelter and we believe that through education and direct action, we can continue our efforts to prevent animal overpopulation and cruelty, and encourage a society that treats animals with compassion.

With the ongoing economic crisis Lebanon is currently facing, described to be one of the world's worst economic crisis since 1850 resources and means are getting harder and harder to come by. The Lebanese lira has lost more than 90% of its value.

Therefor we at BETA are now witnessing a rapid increase in the number of abandoned pets, we are receiving hundreds of messages and calls every day, pets abandoned, abused, roaming the streets not knowing how to fend for themselves, being hit by cars, suffering from easily treatable diseases and in the worst cases being shot!

These circumstances are making an already tough situation, impossible. Our shelter relies solely on volunteers who are becoming none existent at this point, as they are all fleeing the country in search for better days.

As already stated above, The BETA shelter is supposed to be a halfway home for the animals but sadly and realistically many of our rescues who came in as puppies/kitten have spent their entire life with us, not knowing the comfort of a real home and the love of a real family.

Running two shelters is costly in any country but with the catastrophic circumstances that come with living in ours.
Between the new rescues, the animals under our care and the everyday costs (rent, electricity bills, generator bills, water bills, and municipality fees) we are literally drowning in dept.

Comprehensibly enough with everything happening, local donations are now limited if not none existent. We now solely depend on international help as we understand we are no longer seen as a priority.

100% of the donations that will come through go to the animals and their everyday care.

Help us help them after all, It's their planet too!

Recent posts by BETA LEBANON
How it works
Get started in 2 minutes