The Betrayed The Addicted & The Expert
is creating Healing Content for Betrayal Trauma and Addiction
Select a membership level
Tier 1: The Foundation
When you Contribute just $2 per month you become part of the foundation that keeps our podcast alive and you become part of the difference made in so many marriages and lives.
Our Foundation Tier members make it possible to cover our hosting and equipment without having to come out of pocket.  They make it possible to keep the podcast free and growing.
We could never thank you enough but know, you are the foundation of change in so many ways and because of that, you'll get an exclusive invite to any live events we put on around the world, and special webinars we do when we launch new resources for those on the journey of recovery.
Tier 2 Inner Access
Join Tier 2 and get a Deeper Level of Healing not available through the podcast. 
Are you finding hope in the podcast but hungry for more answers.    Imagine what is possible with a deeper level of conversation on the topics we cover.  Are you finding strength but still looking for a breakthrough in your addiction or betrayal recovery?
Imagine looking yourself in the eye and knowing you are whole and free from resenting and being resented.
Join Tier 2 and receive:
A weekly live video on an important recovery topic from the expert (Brannon)
A weekly live video from Ashlynn and Coby
A monthly premium content podcast episode with more in depth tools and help for recovery.
A monthly Q&A for the questions you sent in by Inner Access members.
Plus... Moved to head of the wait list if you want coaching or Therapy.
People pay over $100 for 1 therapy session, we want to make recovery affordable for everyone.  
Intimate Access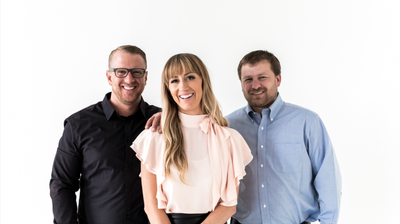 Join this tier and for the first time get the chance to speak directly with Coby, Ashlynn, and Brannon 
If you are committed to your relationship at the level we are, you may realize you need some real direct answers. And now for the first time Tier 3 gets you the ability to talk directly to Ashlynn, Coby and even Brannon live each month.
Here's what all you get...
Everything from Tier 2
$100 discount if you choose to get Coaching or Therapy from our team. (Just mention you are a tier 3 member for $100 off your first month)
Plus
Choose to attend any or all 3 of the following calls each month.
Relationship Breakthrough Call with Brannon
Addict to Hero Call with Coby
Perspective and Power after Betrayal Call with Ashlynn
(You can attend 1 or all 3 calls, you will be sent dates for each month ahead of the call and you will be able to ask questions and interact with each of us anonymously if you choose.)
About
Thank you for having the courage to face pain!   Thank you for having the courage to find peace.  And thank you for supporting us in our efforts to help people struggling with betrayal and sex/porn/addiction.  We know what it feels like to be struggling with a porn/sex addiction, we know the pain of betrayal.  We understand what needs to be done to rebuild trust and safety in a relationship that has been damaged by betrayal.  

Patreon was created to allow you to support content creators like us to encourage our work and its impact on your life and others.  We use Patreon to provide you the opportunity to contribute to the Podcast, become a part of our movement toward creating safer, more connected and intimate relationships.

If our Podcast has made an impact on you or someone you love we invite you to donate, so we can do the same for others, you can pick a tier and receive some added value or just donate any amount you feel says thanks. Check out our video above and the tiers to the right to find the right option for you.

We hope you continue to enjoy our efforts to help you recreate your relationship from our perspectives as the once addicted, the once betrayed and a Licensed Certified Sex Addiction Therapist we call "the Expert".  
  
We are here for you.  We are here to provide answers to difficult questions.  We are here to give you specific tools.  We are here to teach you about healthy boundaries, self care, shame resiliency, and all of the things that will support you in healing.  We know that a relationship can heal after betrayal!  We know that recovery from porn/sex addiction is possible.  Take the step and join a Patreon level that feels right for you.

"Thank you so much! Every married person should listen to this.  It has given us so much hope, listening to Ashlynn and Coby with Brannon's expertise is like therapy".
- Sara & Scott     Waco, TX


"It started with the podcast, first hope, then a shift from sobriety to recovery, and ultimately with the help of each of you, Coby, Ashlynn and Brannon, I now have a marriage I once never thought possible.  There will always be life before your podcast and trainings, and life after. And I'll forever be grateful for taking the chance on listening."
- Matthew   Lehi, UT 

When we reach 1500 patrons we will do a free online (2-3hr) workshop for our fans/audience.  
1 of 2
Become a patron to
Unlock 292 exclusive posts
Connect via private message
Recent posts by The Betrayed The Addicted & The Expert
How it works
Get started in 2 minutes