Betty Turbo
is creating ART all over everything
Select a membership level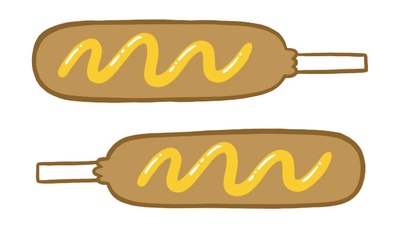 Double Corndogs on the Dime
Totally taking these two dollars to Dari Mart to buy an ice cream sandwich.  I mean, THANK YOU so much for supporting my work! This level will have access to read patron-only posts, and first dibs on new releases!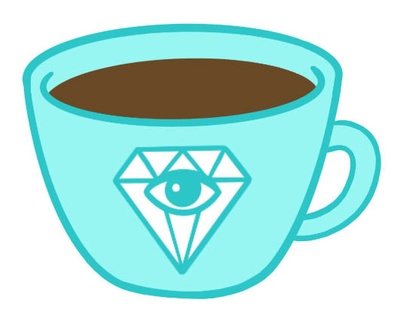 Turbo Caffeinators
Thank you for adding a cup of coffee a month to my creative fuel supply!  Added bonuses of this level include monthly printable coloring pages and occasional special holiday card downloads!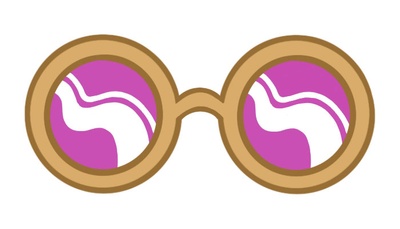 Enhanced Turbo Vision
Your radness level is lookin real good. Not just on your screens and in your dreams, but in your mailbox too! Every quarter I will send you a snail mail bundle of surprise art goodies. Might include cards, prints, zines, original drawings, graphic props, or other fun things I've been working on!  Mailing dates will be around the solstices and equinoxes.
About Betty Turbo
OH HEY! It's me, your friend Betty Turbo!!
An artist is what kind of animal I am, so I've been one all my life, but I've been playing the self-employed game full-time since late 2010. I spend a lot of time on hand lettering, portraits, and illustrations inspired by food and popular culture, but sometimes I build things out of cardboard boxes and papier-mâché, or go full nerd on fabricating graphic props for visual storytelling. Sometimes it feels like this...
So, in an effort to punch the Shark of Loneliness in the nose a lil more often, and increase the net amount of comfort & community feelings in my life and yours, I'm here on Patreon.  Please join me in creating a space for deliberate discussion of big and small ideas, behind-the-scenes glimpses of some of the work I do, how I can encourage you to embrace and supercharge your own creativity!  And obviously, more Fresh New Art!!  Recurring monthly support will create a little morsel of consistency amidst the wild waves of self-employment, and give me more muscles to carve out time for personal projects, like a few long-simmering book ideas begging to see the light of day!
I have engaged with Patreon from the patron side for a few years now and my perspective has been mostly that contributing is a moment to affirm
"Yes, this is the kind of energy I want to see more of in the world!"
and this platform has real potential to make committing to the value of art in our lives more sustainable for creators AND supporters. 
If you would like to
pledge monthly support
, that's awesome! You can
choose any amount
starting at $1 and you can edit or cancel your pledge at any time. If you don't want to or are unable to, I still appreciate you being part of my community and there are lots of ways you can show support for free!  Follow here for occasional public posts and polls!  Reshare my social media posts with appropriate credit!  Leave comments on social media so I know when something resonates with you!  Spread the word on products of mine you like and tell your friends where to buy! Recommend me when you know someone is looking to hire a professional artist!
Thanks for being here!!
Your support of my art at any level means so much.
You can always find me...
When I reach my first 100 patrons here, I'm gonna make everyone a superfluously luxurious hand-printed membership card. There will be glitter and holograms involved. 
1 of 1
Recent posts by Betty Turbo
By becoming a patron, you'll instantly unlock access to 11 exclusive posts
By becoming a patron, you'll instantly unlock access to 11 exclusive posts