BEYOND SUMMERLAND ENTERTAINMENT
is creating heartfelt inspirational and faith-based films
Select a membership level
SUPPORTER
We are so very grateful to all of our $3 contributors – your support helps to make all this happen. We are excited to share our Infinite Adventures with you all.

Grateful for your contribution

Notification when our content is released
BELIEVER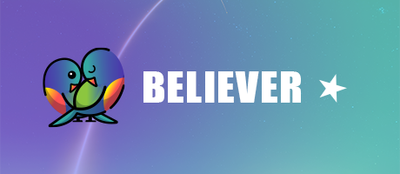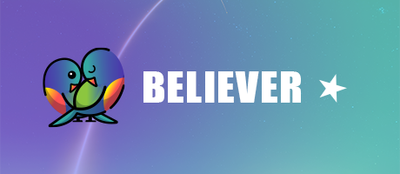 Thank you for making our dreams blossom. We recognise your support, and for this you'll have access to exclusive content, this includes:
Access to all Podcasts past and future

Access to all Video and film content

BSE UNCUT - Footage that didn't make the final cut

Behind the Scenes (BTS) footage

Behind the Scenes (BTS) photos
TRUE BELIEVER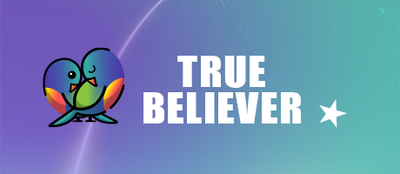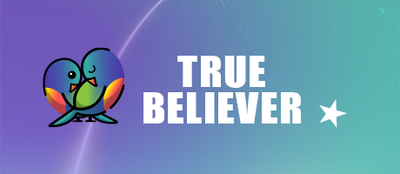 To personally say thank you, your name will appear in the thank you section in our YouTube video description of each film you have contributed to. We desire to let people know about your support for our work!

We also are true believers in helping others and doing our bit for the environment, so from this tier we will plant a tree. Together we can all do something to help our communities and contribute to the restoration of the earth.

Donate a share to helping plant trees
About BEYOND SUMMERLAND ENTERTAINMENT
WELCOME TO BEYOND SUMMERLAND ENTERTAINMENT PATREON PAGE!
We are passionate about bringing to life inspirational films that bring us closer to who we as human beings truly are. Films that encourage us to discover the real personality we are, before our family traumas, before our hardship experiences throughout life, before growing up and forgetting the little you inside. Our stories are about discovering yourself, finding your love of self and love for the creator of the universe (God, Universe, The Creator however you'd like to call him/her, it doesn't matter), here we call the creator God. 
Inspirational stories are all around us. No matter where we are in life, we find ourselves constantly working through blocks and issues in our life. This is where Beyond Summerland Entertainment gets its inspiration to write and produce films with deep meaningful messages.
OUR MISSION
We desire to honour God, the Ultimate Artist and Creator of our soul and the universe by discovering and sharing His/Her Truth and Love known among humanity through the story.
DUAL TEAM WITH A SINGLE DREAM
All our films are written, produced, musically scored, and edited by just the two of us and so it is a lot of work, but we have faith that if you plant a seed, and prepare the crops the rain will come. 
GET TO KNOW THE TEAM


Nicoleta Marangou (above)


Thalia Skopellos (above)

Beyond Summerland Entertainment
currently consists of Thalia Skopellos and Nicoleta Marangou. Thalia and Nicoleta are doing everything from writing the script, storyboarding, budgeting, pre-production, production (including cinematography, lighting, props directing, producing literally everything) and post-production editing, foley, musical scores. It is a huge task and with the support of you, we'll be able to bring more crew along for the ride in creating these epic meaningful stories that we hope to touch people's hearts and souls. It would be a dream if we could find people who are as passionate as we are about the topics we cover! From healing child abuse, self-love, discovering yourself, finding a relationship with God and other inspiring and faith-based stories.
With your support, we plan to:
Releasing a short film (5-10min) quarterly
Make a longer 20-30min film once a year
Produce a feature film once every 2-3 years
You'll also have access to our Behind-The-Scenes (BTS) footage and interviews (Second tiers and above)
Livestream and chats once a month ask any question (Third tier and above)
THE POWER OF STORY AND FILM
We love filmmaking, it is such a powerful avenue to share the truths of the universe. We love how we learn from the messages we write from it. We love the process of making films, we love this creative avenue, getting to understand people, teaching valuable life lessons, and getting to share a deeper connection with who people really are. While also learning more about ourselves and others along the way through the films and bringing hope, faith and love to the rest of the world.
SPREADING THE MESSAGE
Now more than ever spreading the word desires inspirational stories, inspirational messages, messages about love, hope and faith. But what we see is so many turns away from the inspirational stories when the word God is mentioned, but we have faith that love and truth will stop the stigmatization of the word god.
YOUR SUPPORT MAKES THIS POSSIBLE
Most fifteen-minute documentary-style films can cost US8500 to create and produce this includes approximately 150 hours (pre-production, production, and post-production), and doesn't include distribution and promotion.
However, for our films, because they are NOT documentaries though some may have true-story influences. Production usually costs a lot more, as we'll need to put into account: location cost, crew, cast, props, travel and much more. We're looking at approximately US15,000 to US21,000 for 15mins short films. For approximately 150 hours (including pre-production, production, and post-production) again this doesn't include distribution and promotion.
What we've achieved so far has been completely off our own earnings juggling multiple jobs to get our projects up, we'd love to make Beyond Summerland Entertainment a full-time job and get quality short and feature films out to the world as much as we can. Our work is only possible because of the incredibly generous support from our viewers. Your support can make our dreams come true and help us produce stories that will fill the hearts of our viewers.
Your support is what will help BSE bring you high-quality films and enable us to release inspirational films and faith-based films on a more regular occasion, while also helping us create a better support team for BSE. Give what you can when you can. Following us, watching our films when released and sharing our work with everyone you know are all ways to show your support. We are super transparent and honest so we're always keen for feedback to improve our productions. Together we really can inspire people to find themselves, be themselves and heal themselves and beyond all grow a relationship with God all through the magic of film.
With your help, we will be sharing at least one new film each month. We'll also release exclusive content like behind the scenes footage, photos and interviews with casts and crew where we can.
JOIN US ON OUR JOURNEY
Every single donation makes a difference in our work. If you'd like to see and experience films created to move you, to inspire you and to show you the beautiful relationship with God, you should consider donating. We'd love to have you onboard!
Lots of love and gratitudeThalia SkopellosNicoleta Marangou
Become a patron to
Connect via private message
How it works
Get started in 2 minutes