Bilingual Acting Workshop
is creating Be Your Own Coach Book
Select a membership level
Official Be Your Own Coach Patron
As an Official Be Your Own Coach Patron, you will receive the following perks:

1. The Book. Receive a complimentary copy of Be Your Own Coach as soon as it is released, so you can dive into the materials and begin applying the insights and exercises to your acting/directing work. 

2. Monthly Zoom Workshop. Participate in an exclusive monthly 3-hour workshop with Amy & Peter based on the material from the Be Your Own Coach book. Put exercises from the book into practice with real-time feedback, and gain firsthand insight on how to emotionally prepare as an actor or director. 

(Note: the first 1.5 hours of the workshop will be specifically geared toward actors, and the second half will be geared towards directors.)



Monthly Zoom Workshop for Actors/Directors
VIP Be Your Own Coach Patron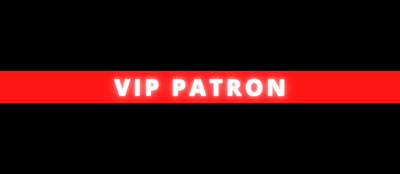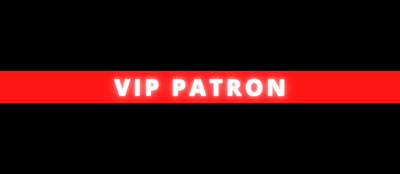 As a VIP Be Your Own Coach Patron, you will receive the following perks:
1. A monthly one-on-one coaching workshop (1 hour).
Work with Peter and Amy one-on-one for guidance as you develop your work. 
For
actors
, this hour-long session can include:
Audition preparation
Reel/demo work
Scene work
Acting education
Constructive, personalized feedback
For
directors
, the session can include:
How to work with actors, utilizing insights from Be Your Own Coach
Director Q&A
Scriptwriting work (starting, finalizing and/or analyzing your script)
Editing: helping you finalize your product
2. A monthly 30-minute material review (for both actors and directors.) We can help you:
pick an audition monologue
prepare your monologue to ensure that you are audition-ready
review your demo or script
provide feedback on a piece of work
3. All of the perks offered at the $15/month tier, including:- The Book.
Receive a complimentary copy of
Be Your Own Coach
as soon as it is released, so you can dive into the materials and begin applying the insights and exercises to your acting/directing work.
- Monthly Zoom Workshop.
Participate in an exclusive monthly 3-hour workshop with Amy & Peter based on the material from the
Be Your Own Coach
book. Put exercises from the book into practice with real-time feedback, and gain firsthand insight on how to emotionally prepare as an actor or director.
(Note: the first 1.5 hours of the workshop will be specifically geared toward actors, and the second half will be geared towards directors.)
Monthly Zoom Workshop for Actors/Directors

Monthly 1-on-1 Coaching Workshop
About Bilingual Acting Workshop
Be Your Own Coach: Emotional Preparation for the Film and TV Actor and Director

So many talented actors have trouble preparing and making choices when it comes to tapping into the emotional life of a character. When your director says 'action,' are you truly connected to your character and their world?

Be Your Own Coach, by Amy Werba and Peter Meagher, is a pocketbook manual that will allow you to prepare by yourself, for yourself, before an audition or on set.

Drawing on insights from her personal career, Amy emphasizes the value of emotional preparation as she guides up-and-coming acting professionals to embrace their craft on a deeper and more profound level.

In this book, you will gain
● A step by step method for emotional preparation through easily accessible keywords
● Practical, workable exercises to enhance your acting performance
● A renewed approach to character work and scene preparation
● Techniques for long-term character development to round out your preparation
● Personal reflections from Amy's acting career
● Insights to help you succeed in the industry

With the tips and tools from Be Your Own Coach, you will learn how to access true and honest emotions for your scene work. You will be equipped to tap into a deep emotional reservoir for your performance, intimately connected to all of your character's wants, needs and desires, and completely immersed in the sensorial reality of your character's world.
How it works
Get started in 2 minutes