Katherine Amy Vega, Kataklizmic Design
Katherine Amy Vega, Kataklizmic Design
BurningHotEvents.com, Media, Design & Branding
Select a membership level
You're a Fan!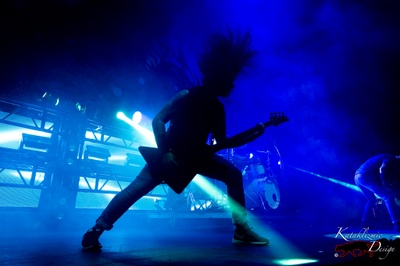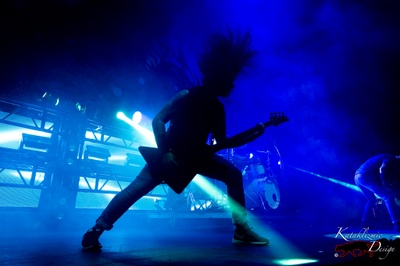 Tier 1
Become a patron and gain access to our patron-only feed, and get notifications each time we publish a new article, behind-the-scenes blog, a photo album, an interview, and more!!  By donating, you also help keep us funded to do great things and support countless artists! AND you have our deepest gratitude! (If you would prefer to make a one-time donation, you can use PayPal!)
A little somethin' extra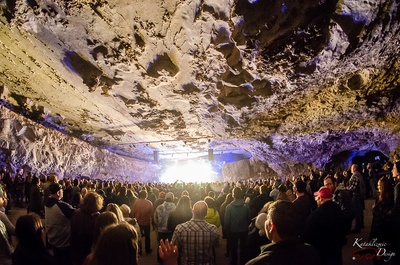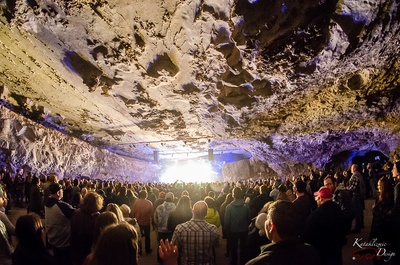 Tier 2
This tier is for patrons that just want to support us a little more! Includes the same benefits as tier 1.
Fan+
Limited (10 of 10 remaining)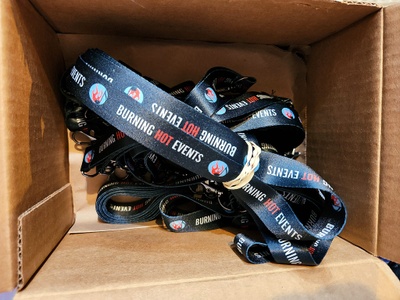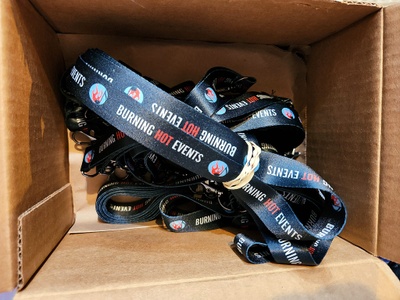 Tier 3
Everything the first 2 tiers include, plus: For providing additional support, you'll have a smooth, bold, and sexy Burning Hot Events lanyard shipped out to you in your first month, regardless of whether you continue afterward!*
Fan+ tier subscribers also get access to the discord!
*Supplies are limited. Once lanyards run out, the option to subscribe to this tier will only be available again after more are shipped out to BHE.
Includes Discord benefits
About Katherine Amy Vega, Kataklizmic Design
Hi! I am a digital artist, entrepreneur, manager, frontend developer, photographer, video producer, QA engineer, chief editor, dancer, singer, multi-instrumentalist, and more!
Katherine Amy Vega

This Patreon supports the team behind my Arizona-based independent online music publication, Burning Hot Events. Patron-donated funds help pay for monthly business software expenses, which make both my business Kataklizmic Design and Burning Hot Events possible, and also helps enable our crew to be paid more tips!
Read about my business, the publication, and the our crew below...
My business
Kataklizmic Design is a media arts & branding business focused on providing services primarily catered to bands and other artists of all types, as well as business and individuals. I am the owner, artist, and service provider behind the business. I have ample professional experience and great reviews in photography, video production, website design & development, graphic design, print design (digital prepress), copy editing, and website QA.
Connect:
----------------------------------------------------------------------
Our music-based webzine
News & Reviews from the Fiery Mosh Pits of Arizona
Kataklizmic Design launched the online publication called Burning Hot Events in April 2016. A small community of team members grew quickly after the launch, and Team Kataklizmic wants to support the artistic community in Arizona, build collaborative relationships, and boost artists, freelancers, and entrepreneurs. 
Burning Hot Events
offers a high quality combination of concert reviews and photography primarily in Phoenix, artist interviews, album reviews, top 10s, announcements of new releases and tours, and an event calendar!
We have covered
many
world-renowned artists such as:
My Chemical Romance, Tori Amos, The Who, Tool, Paul McCartney, Taylor Swift, P!nk, Panic! at the Disco, Lamb of God, System of a Down, Korn, NOFX, Flogging Molly, Ben Folds, Evanescence, Blink-182, STYX, Journey, Scorpions, Shania Twain, A Perfect Circle, Lacuna Coil, Lindsey Stirling, Taking Back Sunday, Dashboard Confessional, CHVRCHES, Jimmy Eat World, Good Charlotte, Def Leppard, AFI, Yellowcard, Sleigh Bells, Underoath, and many more!
We've also interviewed artists like The Maine, The Wrecks, Post Animal, The Faim, MRCH, Jane N' The Jungle, Swindy, Goth Brooks, and more. 
Our Crew
View Our Team Members' Photos & Bios!
Owner, Manager, Lead Concert Photographer, Chief Editor:
Katherine Amy Vega
Music
Journalists:
Brittney Coon

Ryan Novak

Nate Wert
Music
Photographers:
Katherine Amy Vega (Concerts, Portraits)

Mark Greenawalt (Concerts, Portraits)

Rodrigo Izquierdo (Concerts)

Kara Blakemore (Concerts)

Jim Hesterman (Portraits)
Videographers:
Katherine Amy Vega

Jim Hesterman (Interviews)
Content Editor:
Brianne Dunn (Press Releases, Article Prep)
----------------------------------------------------------------------
VOLUNTEERS WANTED:
We also want to recruit more members to the team in order to grow and offer exciting opportunities to professional, passionate, dependable, creative, communicative, and efficient individuals with big dreams.
Seeking:
Marketers, administrators, social media/content managers, writers/journalists, photographers, and video professionals!
----------------------------------------------------------------------
Burning Hot Events is currently

only

funded by Patreon,

Twitch

, our

Merch Store
What We Need Financial Help With...
Things like more staff members, equipment, gas, parking, software, web hosting, promotion. And if you fund our team, you're not only supporting us... You're supporting the an artistic community and renowned artists that roll into town, because you are helping us to support them!
We need your help to fund and expand this project!
This work is out-of-pocket, on top of demanding full-time jobs, and business management. This is hard, valuable work that contributes to and artistically enriched culture and community, and we mean to defy the norm! To do this, there are expenses we need help covering to keep this going and growing.
A Note About Our Use of Google AdSense and Amazon Affiliate Links:
Unlike our competitors, we WILL NOT resort to

skeezy and obnoxious

ads to stay afloat!
After resisting introducing ads to the website for revenue for years, we finally gave it a try, and it's not so bad. We have added Google AdSense to the website to help offset costs, though earnings have been negligible (pennies). But the concentration and quantity of ads will never be high, and ads that overlay the content and stick to the screen until they are closed WILL NOT be enabled. We've just got some stuff in the sidebars and in between some of the paragraphs. We hope you understand...
We need to find a way to sustain
BHE
, and Patreon doesn't cover all monthly expenses as of yet! We will continue work hard to monetize this project in creative new ways.
We are also interested in creating more videos that can be monetized on YouTube.
----------------------------------------------------------------------
BHE is one of the 2 major projects I've developed and branched off of Kataklizmic Design... The other being
Band Identity
media and branding service packages for bands. 
Please support me as an artist, my business, our publication, projects, team, and ultimately countless artists! Keep us going by donating to our Patreon today
Help us cover monthly costs for subscription to software required to make our content (such as Adobe Creative Cloud), website hosting & domain registration, gas & event parking for our team at gigs.
1 of 6
Become a patron to
Unlock 103 exclusive posts
Connect via private message
Recent posts by Katherine Amy Vega, Kataklizmic Design