Bianca Augusta 
is creating Illustrations
[ENGLISH]

Welcome to my Patreon!

Most of you guys don't know me yet, so I think it's nice to introduce myself properly.
I'm Bianca, an illustrator graduated on Game Development.
Although I'm illustrating and painting professionaly for a long time, I still consider myself an studant that needs to learn (a lot).
Did you notice that I'm addicted to Blizzard's Artwork? :3
Based on these, I've decided to use Patreon as an incentive for my studies and development of my skills. Hope you guys apreciate and learn something alongside me :)

/cheers
Special thanks to my husband for the help with my english <3


[PORTUGÊS]

Sejam bem-vindos ao meu Patreon!

Muitos talvez não me conheçam, então seria legal me apresentar.
Sou a Bianca, ilustradora e formada em desenvolvimento de jogos digitais.
Sou artista profissional, porém me considero estudante e ainda preciso aprender muito XD
Inclusive, deu pra perceber que sou viciada em artes da Blizzard? :3 Também amo fazer artes para games no geral, fico super feliz quando vem algum trampo da área!
Em função disso tudo, resolvi criar esse Patreon como "incentivo" pros meus estudos.
Espero que gostem e aprendam coisas juntamente comigo :)

/cheers
Loot!
$1 or more per month

∙ 3 patrons
Thanks for your kindness!
Early acess to WIP and Sketches
GIF Art Process
Speedpaints eventually 
I will add another Loot for PSD files and Paintovers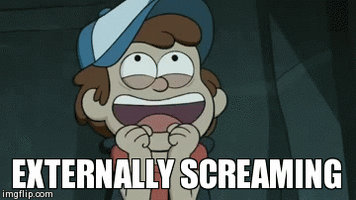 2 of 4
[ENGLISH]

Welcome to my Patreon!

Most of you guys don't know me yet, so I think it's nice to introduce myself properly.
I'm Bianca, an illustrator graduated on Game Development.
Although I'm illustrating and painting professionaly for a long time, I still consider myself an studant that needs to learn (a lot).
Did you notice that I'm addicted to Blizzard's Artwork? :3
Based on these, I've decided to use Patreon as an incentive for my studies and development of my skills. Hope you guys apreciate and learn something alongside me :)

/cheers
Special thanks to my husband for the help with my english <3


[PORTUGÊS]

Sejam bem-vindos ao meu Patreon!

Muitos talvez não me conheçam, então seria legal me apresentar.
Sou a Bianca, ilustradora e formada em desenvolvimento de jogos digitais.
Sou artista profissional, porém me considero estudante e ainda preciso aprender muito XD
Inclusive, deu pra perceber que sou viciada em artes da Blizzard? :3 Também amo fazer artes para games no geral, fico super feliz quando vem algum trampo da área!
Em função disso tudo, resolvi criar esse Patreon como "incentivo" pros meus estudos.
Espero que gostem e aprendam coisas juntamente comigo :)

/cheers
Recent posts by Bianca Augusta
Loot!
$1 or more per month

∙ 3 patrons
Thanks for your kindness!
Early acess to WIP and Sketches
GIF Art Process
Speedpaints eventually