Sarah Dillabough
is creating Poems, Songs, Written Words, Photography
Select a membership level
Gypsy Fools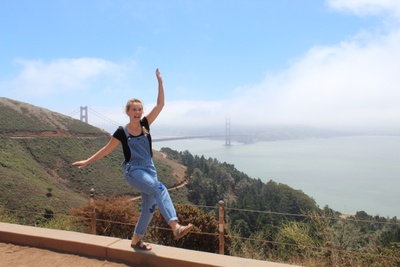 THIS TIER IS NOT LIMITED TO $5!!! 
You are able to give any amount that your heart desires! If you would like to start out $5 each month, great! IF you would like to give a different amount make sure and change that number to your desired amount. 
About
W H O   A M    I  ?


I want my life to portray the essence of forgiveness, courage, and peace. All my life I have craved more than what had been offered through the world. The complacent sound of the city I was raised in became too loud and chaotic. I could no longer remain stagnant, I desired a change within my heart, mind, body and soul. 

I desire to be undeniably me and unafraid of the opinions others may have of me. Too long I have hidden behind the desires of others and had a masquerade of lies that I claimed as my identity.

What I write is not for you, but I hope you can find breakthrough in it. I hope you may find freedom through my experiences. Because for too long, you have been hidden--and the world was made for you to be free. 
When I reach $100 a month, with the help of you lovely gypsies, I will post a video of me singing an original song! 
1 of 3
Recent posts by Sarah Dillabough