Bike & Broom Adventures
is creating photos, articles, videos, toons, lifestyle, cars & feet content
Select a membership level
Her - Namaste - Monthly or Once Off
Feel good and keep my lights shining bright - Your donation will contribute towards my goals and assist on keeping the lights burning, not only for Namaste, but for all my patrons and patreons of current and future. Deep Gratitude for your Patreonage and walking this journey with me, I look forward to burning bright with you, please check out my free content: www.instagram.com/namaste.boho See you there, Namaste, Cat & Co. 

His - CWM - Monthly or Once Off
Photography . Content . Cars - Feel good and fuel the photos. Your  donation will contribute towards my goals as well as fuel the platform for my photos, which always ignites my passion for lifestyle and motoring content not only for #CWMedia, but for the car fans, my patrons and patreons of current and future. Shot for your Patreonage and riding this internet highway with me, I look forward to burning some rubber with you - Chris, aka Krutch
Theirs - BABAd - Monthly or Once Off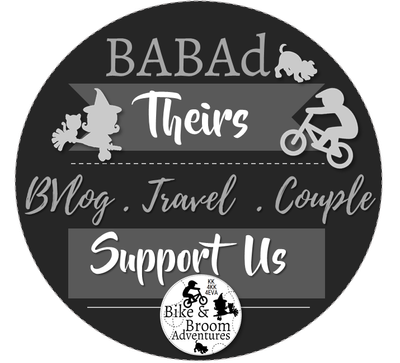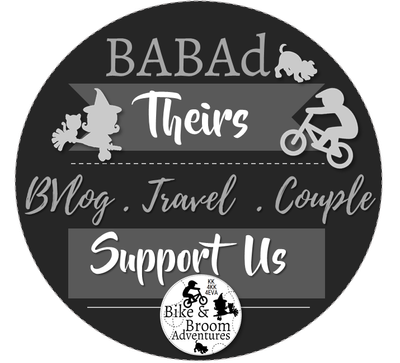 Feel good and Inspire our Wanderlust Journey - Your monthly donation will contribute towards upgrading our equipment, inspiring our goals and visions as well as our wanderlust journey, not only for Bike and Broom, but for the BABAd fans, our patrons and patreons of current and future. So much appreciation for your Patreonage and coming along for the ride to see where the road takes us. Please check out our free content: www.instagram.com/bikeandbroomadventures - Much Love, Chris & Cat
About Bike & Broom Adventures
His & Hers lifestyle content of their journeys
www.bikeandbroom.com 
Lifestyle Content Creation: Photo, Writing, Cars, Wheels, Bikes, Nature, Cartoons, Feet, Therapy, Research, Motoring and other incredible lifestyle experiences like music, art and love. We offer a variety of conventional and unconventional services whilst enjoying evolving with our patrons' needs and wants. Let us know you what content you would like to see more of, from us. Our little cartoon is the first #CoCreatedCartoon that we know of which bases it's next issue on the questions asked by the fans and followers on the cartoon before. Our aim is to raise enough money to get our family of 4 humans and 4 animals to Canada and set up our businesses there. We are looking forward to creating with you... Feel free to support us monthly or once off with one or more of our projects. We are truly grateful, thank you xxx #KK4KK4EVA
Join them in the everyday adventures and travels following Chris & Cat as they explore the passions, networks, jobs, ideas, theories, hacks, knowledge, taboos, discoveries of their own and others. He's into anything with wheels, photos and creative writing. She's into all things woo woo, researching where the cosmetic meets cosmic, as well as the holy trinity connection between body, brain and soul for ultimate wellness. Together they are a unique, creative, authentic, loving, eclectic couple who like to pay it forward, thrive in purpose and explore what this new age world is all about, including all the things you can get up to after an empty nest.
$0.80 of $3,500
per month
Your support really gives us the freedom for our projects grow, enabling us to continue in creating new, fresh and current content. When we reach our monthly income target, you will gift us half our day, which we currently spend on working in the business, instead of on it. Reaching this monthly goal means we can rather spend that energy on creating content you want to see, that is really relevant, educational and inspiring. With approximately $3500 per month we can pay rent, buy new filming and photographic equipment, start travelling, immigrate, create more month to month, give more personal attention and of course pay it forward to all our charities we support and network with. Deep gratitude and much love from Chris, Cat and the rest of the pack.
1 of 2
Become a patron to
Connect via private message
Recent posts by Bike & Broom Adventures
How it works
Get started in 2 minutes