Bill Mize
is creating a podcast that tells the stories of the B movies.
Select a membership level

The Audience
You Keep The Lights On!
Without the audience, there is no podcast. Please join the discussion and have some fun!
Also, a free sticker!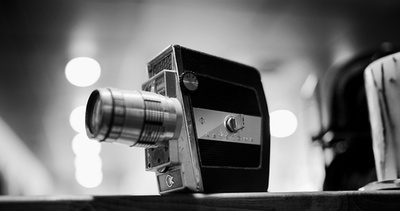 The Director
You Recommend the Movies!
As a Director, you'll be able to have input into the movies I watch and then create episodes about.
Also, a free sticker!
The Producer
You Vote on the Movies!
As a Producer, once the community has come up with a short list of movies, you will be the ones to vote on them!  The winner gets added to the queue and will eventually become an episode.
Also, a free sticker!
About Bill Mize
I'm Bill Mize, and, like Walt Whitman, I contain multitudes.
I love being creative and I love sharing that creativity with others.
Here at 
Bill Watches Movies,
I combine my skills as an award nominated mystery novelist and life coach, then channel them through my 12 year old Monster Kid, and talk about some of my favorite B Movies and tell you the stories behind those movies that we love so much.
Become a Patreon today at any level and join the discussion. In return, you'll get:
Regular blog post updates giving you updates on show production.
Get shows early! The day I finish a show is the day that Patreons get it available to download.  Everyone else has to wait.
Occasional blog post updates where we can talk about something else monster-y or nerdy.
Movie nights!  Let's get together and watch something spooky, creepy or crawly! I'd like to do this once at quarter at least; maybe once a month if it becomes popular.
FREE STUFF! I want to have the occasional DVD, movie poster or other giveaway. Because they're fun, that's why!
These things, along with the ability to vote on the occasional movie for me to watch and create a podcast episode about, I hope will make this a podcast and a small community that you can enjoy, participate in, and support for months or even years to come.
Thank you for being part of my life.
If there's something else you'd like to see or suggest, please get in touch!
I'd love to hear from you!
My goal right now is 50 Patrons of various tiers. Once I reach that goal, I'll start the movie production pipeline! We'll be suggesting, voting and picking a movie for me to do an episode on.

1 of 1
Recent posts by Bill Mize
By becoming a patron, you'll instantly unlock access to 15 exclusive posts
By becoming a patron, you'll instantly unlock access to 15 exclusive posts