bimshwel
is creating and destroying
Select a membership level
TWO dollars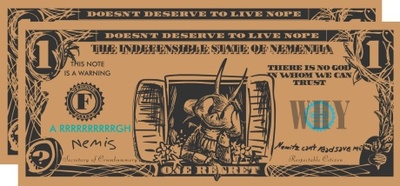 congratulations a much higher percentage of your money went to me instead of fees than if you had given one dollar, apparently
mistakeroni and beets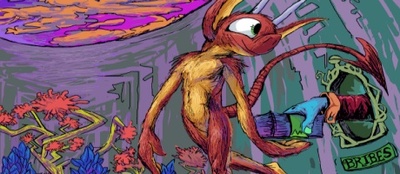 hey great.  did you know i already grant access to everything for one dollar?
About
Howdy.
I allegedly exist.  You might not have been heretofore aware of that because everything I do is wrong, yet I persist.
I draw what I like to look at, which includes but is not limited to: imps getting hurt.
I also make music by putting little colored rectangles on a grid based on tunes that come to me when I am waiting for something to happen or trying to sleep.
a comic strip
I have spent years on, it yet continues, at its own pace.
deviantarrrggggfffff
ko-fit up
no i have a face book page
If it goes that high I will be very surprised, may feel inclined to re-evaluate my perceived worth in the eyes of others, and if I reach a positive conclusion I will likely be less jealous and bitter and more pleasant overall.
I will probably guarantee certain sorts of updates
1 of 3
By becoming a patron, you'll instantly unlock access to 64 exclusive posts
By becoming a patron, you'll instantly unlock access to 64 exclusive posts