NK & Phoebe
is creating sound art for radical queers
Select a membership level
Whose imagination are you living in?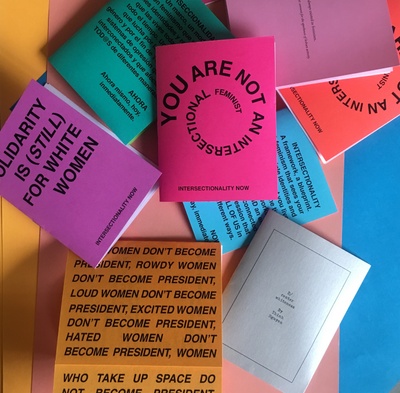 Don't die wondering! Support at this level & we'll send you a one time gift of a bitchface zine of your choice. 
Choose from
+ You Are Not An Intersectional Feminist 
+ Solidarity Is (Still) For White Women
+ Lesbian Separatism Then & Now
+ Desirability Politics
+ trans women have always existed in feminism (by politicunt)
+ Wild Women Don't Become President (by Provvidenza Catalano) 
+ TRIAGE (an anticapitalist self assessment) 
END HETERO SLAVERY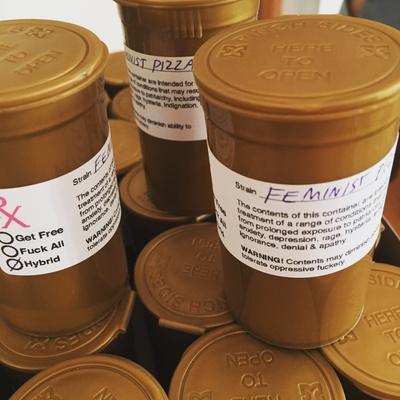 Get free! Support at this level and we'll send you a bunch of bitchface stuff (zines, buttons, patches, tapes) and also we'll automatically send you any new things we make. 
About
bitchface is a podcast about our obsessions
, usually:
radical approaches to life & love 
queer stuff 
stories that center woc in all their glory 
misandrist stuff 
recordings of hard/awk/revealing/intriguing conversations 
critiques of hierarchies or oppressive institutions (whiteness, heterosexuality, capitalism, gender)
stories about womxn/femmes who do whatever the fuck they want
THANK YOU for subscribing (!!!)
so we can:
keep making this podcast & not go broke
make other stuff too (more zines! more screen prints!)
fund the 2020 bitchface tour of the eastern seaboard
To our Listeners, Readers, Fans, & Haters:
WE LOVE YOU.
NK & Phoebe
bitchface
is an experimental audio project by Nicole Kelly and Phoebe Unter. NK & Phoebe also collaborate on performances, events, and publications on art, gender and power, and have been residents at the Women's Center for Creative Work and This Will Take Time. Nicole Kelly is a writer, performer, and programmer working for a more liberated future. Phoebe Unter is a multimedia artist and produces audio independently and at
Marketplace
.
Insta @
bitchfacepodcast
+ Twitter @
bitchfacepod
www.bitchfacepodcast.com
+
www.feministpizza.org
Call 406-28-BITCH and say whatever you want. 
Become a patron to
Connect via private message
How it works
Get started in 2 minutes