Blackboard Plays
is creating a Podcast, "Playwright Conversations" and a monthly series
Select a membership level
Community News!
Patron News
This is awesome!  Thank You!  You have unlocked our Patron-only content on our news feed.  Be the first to know what's happening even before it posts to Social Media!

Reading Series Level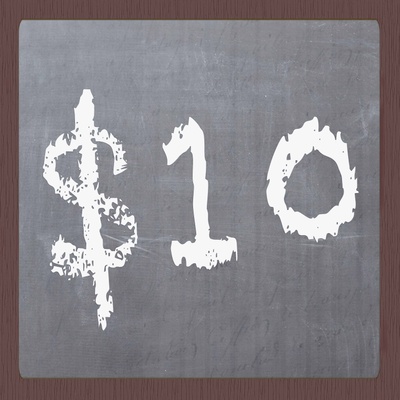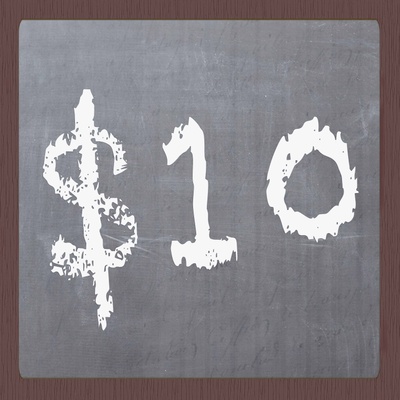 Reading Series Level
If you're in New York, attend our series - NO DONATION ACCEPTED (You will receive a special pass electronically to present when you come to Blackboard).

PLUS get Patron-only content on our news feed.
Podcast Preview
Podcast Preview Level

If you don't live in the city or can't attend our reading series, receive an advanced copy of our podcast!
PLUS get Patron-only content on our news feed.
About Blackboard Plays
Since 2008, Blackboard Reading Series has been incubated by nancy manocherian's
the cell
as a resident series, where we have had a home to develop a monthly reading series.
Founder, Garlia Jones-Ly had the idea for a home for Black Playwrights and a monthly series that was modeled after a poetry open mic. Every 2nd Monday of the month, a new Black Playwright is Featured and there is a couple community nights a year, where 10 minutes of new work is cold read.
Eight years later, after witnessing and being part of the development of so many playwrights, we are ready for some growth as well with 3 distinct programs.
A Podcast: Playwright Conversations

An extension of our blog and a way to connect to those who have been featured at our reading series on a regular basis and those who have never attended or are often unable to make it.
We have already recorded the first 3 interviews with playwrights, James Anthony Tyler, Aurin Squire and Nikkole Salter. Your support will ensure its editing and dissemination.

Podcast Needs:

Portable Studio - Microphone: $55 (one time purchase)


No Studio is complete without a quality microphone to achieve the best sound around, allowing our listeners to feel as if they are in the room with us during our time together. 

Portable Studio - MacBook Pro $1,160

(one time purchase)

In order to record and edit our podcast at the studio and work on projects remotely, a portable office is necessary.

Studio Space: $200


Post-Production: $100





Day Retreats for Writer-Parents with Childcare

We will hold Day retreats for parent-writers with non-school aged children who need childcare to write during the day. The work space will provide the childcare while we write away in the next room for 4 hours.

Monthly Readings: Blackboard @ the cell

The Blackboard you have come to know and love is going no where. Monthly features / community nights will still take place @ the cell in Manhattan's Chelsea.
What we are looking to do more of in our monthly series is maintain artist stipends, allowing these talented men and women the opportunity to create and rehearse without the added economic burden.

Monthly Reading Needs

Artist Stipends: $300

Wine and Refreshments: $50

Space: $300


OTHER NEEDS


Administration: $4000 

Providing a decent wage to the people making Blackboard run.  From blog editing, social media management, moderating the monthly series, taking event photos, transportation... we enjoy the work we do for Blackboard Plays and in order to devote more time, we need to be able to take care of the necessary things in life.

Submittable Annual: $374 ($31/month)


This is a service that will allow us to upgrade our submissions procedures and operate in a more efficient manner.  Submittable has revolutionzed submissions from Essays to Fiction to Plays.  It allows ease of use both on the back and front ends.  Never lose another submission again!  Respond with ease as we go through the process.  Submittable is a win-win.
nancy manocherian's the cell
gave Blackboard a name and the opportunity to exist.
Blackboard Plays is now ready to extend more opportunities to writers of color through featured readings, the podcast, showcase productions and an annual main stage production of a chosen play from that season's feature readings.
The showcase and main stage productions happen if we reach out 2nd goal!
In pledging your monthly support to Blackboard Plays, we will be able to continue showcasing the work of quality writers of color around the world who are sharing their stories in addition to introducing you to those writers and supporting writers who have added a parental responsibility to their lives.
No matter what your monthly contribution, you can be absolutely certain that you are inviting another person to hear the work of a playwright who's work deserves to be heard and added to the global experiences of our society.
#blackstoriesmatter
$105.41 of $300
per month
Pay our rent!

Let's start with the basics!  We need to make sure that our rent is paid and although our readings are free - suggested donations are always accepted.

If we reach this goal, we can ensure that our rent is covered every month and the donations at the door can go towards the refreshments we like to provide.  NEXT STEP: Artist Stipends!
1 of 3
By becoming a patron, you'll instantly unlock access to 2 exclusive posts
By becoming a patron, you'll instantly unlock access to 2 exclusive posts
Recent posts by Blackboard Plays
How it works
Get started in 2 minutes