Black Conservative Patriot
is creating Real News. Unfiltered. The Whole Truth & Nothing but the truth!
Select a membership level
BCP Free Content Support
You appreciate the free content we provide on YouTube and other Social Media and want to support us so we can continue creating free content that will help red pill and inform you, your family, friends and neighbors. Given that YT demonetizes or takes down many of our videos and that we aren't really monetized on any other platforms, your $1 monthly support will continue to help us provide freely available content. Thank you so much!

Please note: This level will NOT grant access to our Daily Show here on Patreon. That is reserved for SHOW SUBSCRIBERS and INNER CIRCLE members. As an incentive for $1 supporters join the higher levels, we will occasionally grant a preview or temporary access to episodes of the daily show so you can see the value in being a show subscriber and help you determine if it is worth you upgrading. 
BCP SHOW SUBSCRIBER
This is a subscription to our new show THAT WILL NOT BE AVAILABLE ON YOUTUBE OR ANYWHERE ELSE. Access to the new Daily (M-F) BCP show starts on Monday, March 1ST, 2021. You will receive a daily email notification with a link to the new episode minutes after the new M-F show is available and/or you can come here to the Patreon page to see the latest episode. (Bookmark www.BCPEXTRAS.COM in your browser!) NOTE: WE WILL COVER ALL THE TOPICS AND ANALYSIS THAT YT DOESN'T ALLOW US TO COVER! THIS IS THE BCP SHOW YOU ALWAYS WANTED!
BCP INNER CIRCLE +SHOW SUBSCRIPTION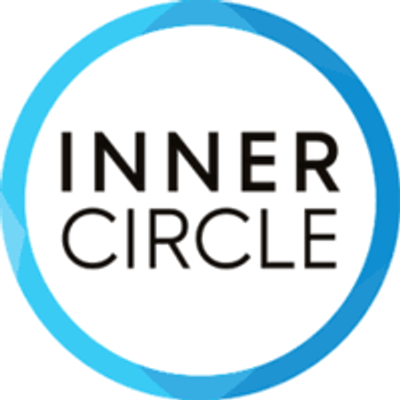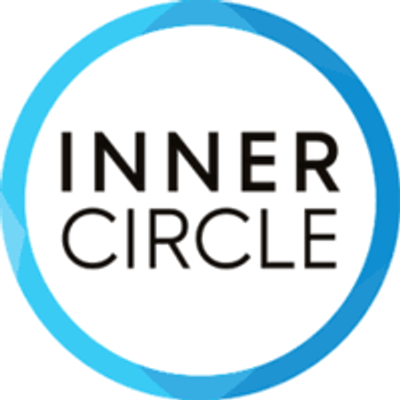 At this level you get a subscription to our new daily show and more! In addition to your subscription to the new daily show, you will also have access to exclusive live streams, Q&As and other closed virtual events. 
About Black Conservative Patriot
UPDATE FOR APRIL 2021

Dear Patreon family-

A few notes on our new daily show:

The new daily show is ONLY viewable via the Patreon app or on the Patreon website. IT IS NOT VIEWABLE ON VIMEO or THE VIMEO app.  (Even if you have the link.) Trying to view the show off of Patreon will result in an error message. The daily show is available M-F to our $5 a month SHOW SUBSCRIBERS and $10 a month INNER CIRCLE members. Additional content and exclusive access/live streams beyond the show subscription is also available to our INNER CIRCLE supporters. The $1 a month level DOES NOT grant access to our Patreon daily show and is a way to support our work overall as YouTube continues to demonetize and force us to take down videos. However, as bonus/incentive/marketing device, we will occasionally provide $1 supporters with a preview of our daily show available exclusively to SHOW SUBSCRIBERS & INNER CIRCLE SUPPORTERS to help you decide if you want to upgrade to those levels. 

Why did we create this show?

For years we have enjoyed bringing you content via YouTube. It is free for all to view and ad driven. It was a win-win situation. Free to watch yet we are compensated via ads shown on our channel. If a user doesn't want to see an ad, they can skip it. If they don't like ads at all, they can sign up for YouTube Premium to watch everything ad free. It was great while it lasted. However, things have been getting progressively worse for content creators who are conservative on YouTube. The biggest being the censorship and community guideline rules which are arbitrary and used to censor conservative content. 

And even worse, there is a purge of conservative news and commentary on YouTube. Many channels we once enjoyed have been banned or removed from the platform. Is our channel next?

There is currently an effort at or within YT to cancel our channel, BLACK CONSERVATIVE PATRIOT where we present Open Source News. We adhere 100% to their rules and community guidelines. We adjust to every new rule they make. Nonetheless, in February we received two bogus community guideline violation strikes and had both of our appeals challenging the lies rejected. This resulted in the loss of our ability to upload content for a week. EVEN THOUGH WE FOLLOW ALL THEIR RULES! We are now one bogus strike away from losing the ability to upload to our channel for two weeks and two away from losing our channel altogether. 

So, on March 1st we launched our exclusive daily show here on Patreon! Here, BCP is unleashed! I deliver the news and my analysis without the restraints YouTube puts on us on their platform. The show "airs"  every Monday through Friday, for BCP Patreon supporters at the $5 and above level. We will also have even more exclusive monthly content (for example live streams) for those at the $10 and above level.  All you have to do is go to BCPEXTRAS.COM to access the video and we will also send you a daily link to the new posts. Our target is to have the new episodes up every weekday by 9PM EST.

For those at any level below $5, we thank you and encourage your continued support. It will still be put to use as we still have plans to continue with our YouTube Channels where our content is often demonetized and our videos removed. 

With gratitude, 

~BCP
Become a patron to
Unlock 170 exclusive posts
Connect via private message
Recent posts by Black Conservative Patriot
How it works
Get started in 2 minutes