Sokari Ekine
is creating Visual narratives of the African Diaspora
Select a membership level
Thanks and Praises for The Rain
Limited (7 of 15 remaining)
Thank you, the sun is on the horizon. Every 3 months you will be blessed with one 4 x 6 post print .

Spring Showers
Limited (10 of 20 remaining)
Thank you, now we are moving.  Every 3 months you will be blessed with one  5 x 7 post print. 

Lagos Rain
Limited (25 of 30 remaining)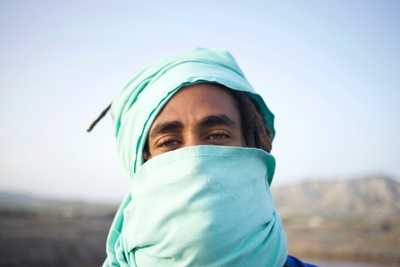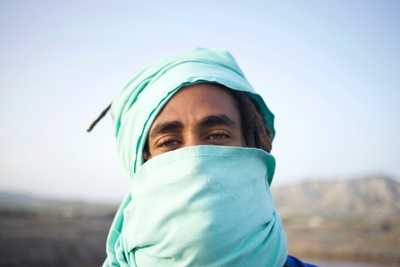 Thank you, all day sunshine with evening downpours. Every 3 months you will be blessed with one  8 x 10 post print.

About Sokari Ekine
First, thank you for dropping by...........
How This Works


Do the photographs I create, move you, inspire, and or bring you joy? If yes then you could directly support my creativity here with a
Patreon* Membership
Membership Tiers

There are
five membership
tiers
each offering access to content for example, of works in progress, and to quarterly rewards of prints and surprises. Monthly membership plans start at as little as $5 upwards - there is no limit so feel free to express your joy in the most expansive way you can manage.....
AND
You can cancel your pledge or change your pledge amount at any time.
AND
even more exciting is you receive a set of post prints just for signing up!
Who am I?
I am a multimedia, multi-genre artist of Nigerian and British heritage now living in New Orleans. I have worked in Africa, Europe, the Caribbean, and the US and my work focuses on the intersections between cultural production, resistance, decolonization, ritual, and community. I began work as an intentional photographer and visual scholar in 2013 whilst in Haiti on a 12 months International Reporting Fellowship. My visual work draws on some 32 years of global experience, working and living in multiple geographies in the areas of education, technology, advocacy, and activism in social justice, scholarly and journalistic writing.
Over the past three years of living in New Orleans I have begun to broaden my creativity to include digital and non-digital collage making; working with natural materials such as iron, glass, and vegetation.
Social Media:
Photography
VSCO for Creatives
Merch
Major Projects:
"Altars: Black Ecologies of the Spirit
" [2018 - ongoing] As a way of exploring queerness and the relationship to spirituality and ritual practices and building on previous work, "Altars..." will explore how we as black queer subjects engage with spiritual practice and create rituals as a way of formulating meaning; self-determining constructions of freedom and resistance through a constant state of reimagining queer realities.
"Signs of God"
In this work I excavate the past so as to erase the silence around the complicity of the Christian church in the trans-Atlantic slave trade and the human factories known as plantations. I draw on the work of Saidiya Hartman's "Afterlife of Slavery" as seen in the ubiquitous signs of god on the streets of Ghana, Nigeria, and other African countries. The series is incomplete and will include work that speaks to the many other institutions that grew out of or benefited from enslaved capital such as education and banking.
Spirit Desire
-, is a series of photographic essays that explore African Diasporic spiritual practices in Haiti, Kenya, and Southern US; those in-between spaces, above and below, visible and invisible that constitute the many worlds that exist in harmony. My overall aim through this project is to restore agency to the black body in photography in a manner that is experiential rather than through the objective of the gaze.
In "
Spirit Desire: The Vernacular of Freedom, and the Politics of Rescue in Queer Futures
" [2017] I contemplate the centrality of spiritual practice for queer people of African heritage in Kenya and Southern US; who we are, the contradictions in these spaces and times, and our spiritual selves. We see our many spiritual practices as acts of decolonization – 'freedom narratives'.
"Resistance, Imagination and Sacred Memories in Haitian Vodoun
" [2013 - 2016] is the first in the series and is a celebration of Haitian Vodoun as a site of resistance, decolonization, and community. In these images, we witness the freedom of an unbound imagination that recognizes the power of the self and the spirit within us as a multidimensional force that stretches far into the past and into the future.
Your support will go towards various aspects of my work: completing a new photo book and silk prints of my work on Altars; purchasing printing supplies and other art materials such as paint, canvas; work-related travel costs near and far; and bring additional sustenance and joy to my daily life.
By becoming a patron, you'll instantly unlock access to 6 exclusive posts
By becoming a patron, you'll instantly unlock access to 6 exclusive posts
Recent posts by Sokari Ekine
How it works
Get started in 2 minutes