Black Power Media
is creating Black Power Media is creating News and Social Commentary
Select a membership level
Solidarity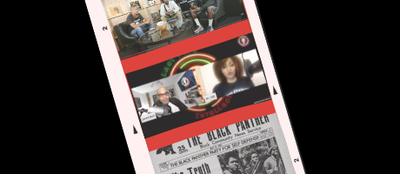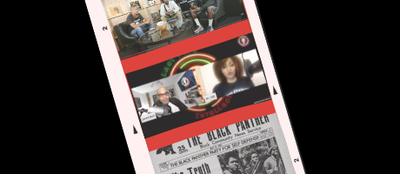 Thank you for you solidarity in helping us keep the 100% independent Black Power Media produced and distributed to the community. 

Benefits:

✊🏾Support Black Power Media

📚Black Power Media archive
Comrade
For bumping up your support to $5, 
• 💭Patreon-only monthly AMA with Kamau and Kalonji, Dr. CBS, and/or Jared A. Ball. Submit Q's via DM on Patreon. 
• 🔉A shout out on-air for your support!
• Benefits from previous tiers

Benefits:
💭Monthly AMA to our hosts!

🔉On-Air Patreon shout-out

✊🏾Support Black Power Media

📚Black Power Media archive
Movement Builder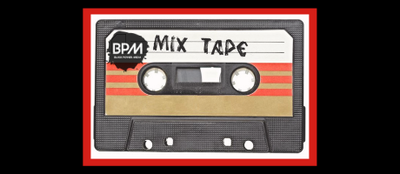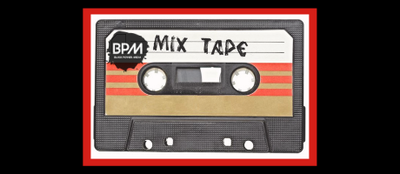 For bumping up your support to $20+,
• 📼 Periodic Black Power Media Mixtape (digital bonus content) 
• 👕Periodic Black Power Media Swag pack by mail. 

*For those who want to support more than $20/mo., write in whatever amount you'd like after pressing "Join".

Benefits:
📼Black Power Media Mixtape (bonus content)

💭Monthly AMA to our hosts!

🔉On-Air Patreon shout-out

✊🏾Support Black Power Media

📚Black Power Media archive
About Black Power Media
Black Power Media (BPM)
is a Black-radical independent media collective: We seek to challenge the narrative about Black politics and the Black condition.
Renegade Culture, IMIXWHATILIKE, The Last Dope Intellectual,
and future programming will deliver the news and information our community and others need to break through today's mainstream propaganda machine.
BPM calls truth to power and does not hold back on discussing what's going on at the political, electoral, and grassroots levels of our communities, and provides ideological breakdowns and ways forward for our community.
check out our Youtube Channel - 
Black Power Media

WHAT YOUR SUPPORT MEANS
Our 1st Goal is $10,000 per/mo by April 2021, to cover:
• Full-time monthly salary for 1 emancipatory journalist
• Reliable budget for BPM production costs
The Last Dope Intellectual (#LDI)
is an unapologetically Black radical left web show hosted
by Dr. Charisse Burden-Stelly
and produced by Dr. Jared Ball. #LDI offers covers a wide range of topics, including politics, current events, social media discourse, and knowledge production. The show is divided into a variety of segments, ranging from "Shoot the Shit," which features Dr. CBS and Dr. Ball discussing whatever is top of mind for them, to "History of the Present," where Dr. CBS discusses a Back radical quote and its relevance to the present, to "What I'm On," in which she discusses her writing or research in progress and the accompanying struggles, issues, and accomplishments. #LDI also features interviews, book reviews, and opportunities for viewers to elicit advice from Dr. CBS and Dr. Ball. Be sure to tap in on #DopeFridays at 7pm Eastern/6pm Central! 
Twitter




Jared A. Ball
is a father and husband. After that, he is a Professor of Communication and Africana Studies at Morgan State University in Baltimore, MD., and is
founder/curator of imixwhatilike.org a multimedia hub of emancipatory journalism
and revolutionary beat reporting. Ball is also the author of The Myth and Propaganda of Black Buying Power (Palgrave, 2020). 
Twitter

Hosted by Kalonji Jama Changa, Kamau Franklin, and The Ear Dr., Renegade Culture
touches on topics such as whether or not socialism is good for Black people, the rights of Black people to bear arms, the state of hip-hop, and much more.
Twitter
Kalonji Jama Changa
is an award-winning Political Activist, hailed as one of the most effective community organizers in the U.S. As
Founder/National Coordinator
of the social justice organization FTP Movement, Changa steered the growth and development of programs such as International Feed The People, Urban Survival Preparedness Institute, Siafu Youth Corps, National Coalition to Combat Police Terrorism and more.
Twitter
Kamau Franklin
is a former movement attorney and dedicated community organizer for over twenty-five years, first in New York City and now in the South. Franklin recently started a new grassroots entity called
Community Movement Builders
a grassroots organization dedicated to the ideas of self-determination and Malcolm X. Franklin has led and developed community Cop Watch programs, youth freedom school programs, electoral and policy campaigns, large scale community gardens, organizing collectives and alternatives to incarceration programs.
Twitter



"RealTalk",
hosted by Sundiata Keita Cha-Jua, seeks to harness historical knowledge to the service of Black liberation. It will engage guests and the audience in the exploration of defining historical events and in interrogating seminal and new scholarship that strives to explain the nature of past and contemporary racial oppression, recover histories of Black resistance, and light a path toward Black liberation.
Sundiata Keita Cha-Jua
is an Associate Professor in the Department of History, from which he earned a Ph.D. in 1993, and in African American Studies. He previously taught in the History department and directed the Black Studies Program at the University of Missouri at Columbia, and taught history at Pennsylvania State University and Southern Illinois University at Edwardsville. Dr. Cha-Jua received Advanced Certificates in Black Studies from Northeastern University in 1992 and from the National Council for Black Studies, Director's Institute in 1992.
Luqman Nation
consists of
Abdushshahid
and
Jacqueline Luqman
, DC-based podcasters, activists, and writers bringing information to the neglected masses of the divinely Melanated, Unapologetically.
Become a patron to
Connect via private message
Recent posts by Black Power Media
How it works
Get started in 2 minutes