Blitzy!
is creating digital art, traditional art, fanart
Select a membership level
Rare!
✓ Patron-only content feed - Sketches, WIPs, news, etc. 
✓ Suggestion Box & Polls
✓ More Insight into my Personal Life and Thoughts <3
✓ All NSFW Art Access
✓ View Video Play back of SOME pieces.

About Blitzy!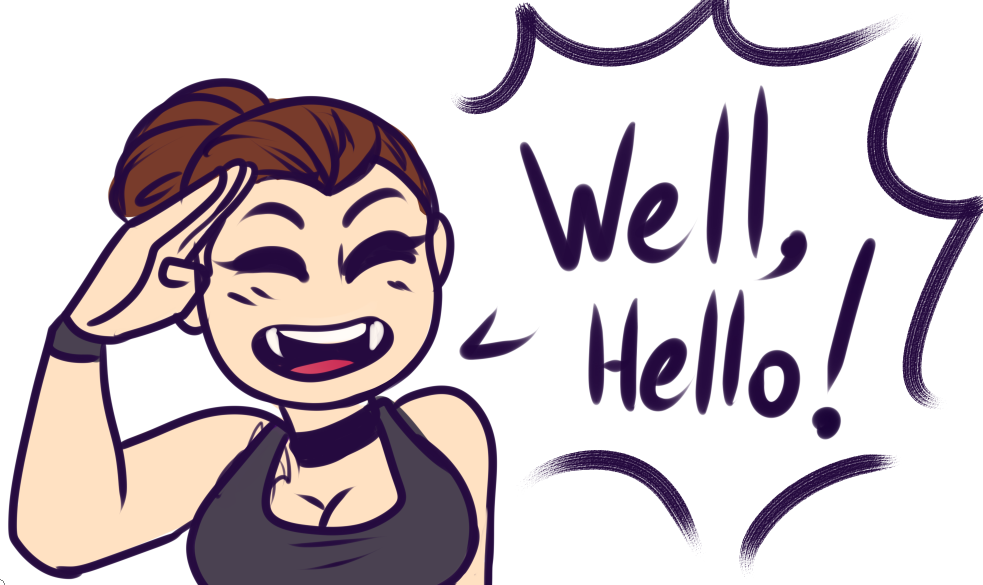 Born and raised in the urban land of alligators and crawfish tails, This self proclaimed Louisianian Vampire has always been enamored by wrasckaly wabbits and Dark Knights protecting Gotham. This lady-child has devoted her life to being surrounded by as many animated features as she could. All from Sunday Morning cartoons to Saturday night Anime.
There was never a time I didn't have some sort of art tool on my person, but it wasn't till Middle school when I started wanting to take my art career seriously. I started by dedicating a lot of time on DeviantArt, drawing goofy fan art of Sonic the Hedgehog which eventually lead me into drawing more video game characters, as well as cartoons, anime, etc.
Once I started Highschool, I left DeviantArt and began the struggles of Denham Springs High School's art department. I spent every year of Highschool, making sure that each semester I had an art class before eventually graduating in 2011. With TOPS in hand. In the fall of 2011, I began attending Southeastern Louisiana University where I eventually graduated with a Bachelors in Fine Art with a concentration in New Media and Animation. 
When I am not dealing with my own existential crisis, I can usually be found at home, watching cartoons, playing video games, or playing with my Cat Louis. <3
When not at home, I'm usually working a part-time/full-time job, or Playing DND with the greatest group of friends anyone could ever ask for.  
Although I have been compared to being an intimidating pitbull, I'm just a big puppy. All bark and no bite. I am always willing to listen and take any sort of critique and more than willing to lend a helping hand.
Lots of characters. Official, unofficial,Some fan art related, but will probably be mostly original content. 
There will be some NSFW, but more than likely there will be some commission work posted, WIPs, DND/Tablestop Rpg related, LOTS of original Ocs, along with friends.
There will be sketches and WIPs posted as well. Along with updates on future conventions, art projects and hopefully some products!
Anything really that pertains to my personal interest or future ventures.
Oh and as of 1/7/20 I now offer Speedpaints provided by Procreate!
So please do consider supporting Me Ashen and Louis!!! <3
By becoming a patron, you'll instantly unlock access to 114 exclusive posts
By becoming a patron, you'll instantly unlock access to 114 exclusive posts
How it works
Get started in 2 minutes