Blocked Party
is creating Podcasts
Select a membership level
I Need a Dollar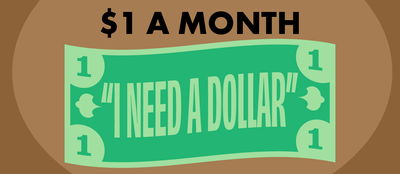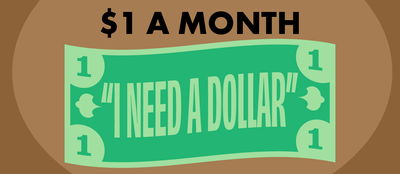 A dollar is what I need, hey hey hey. This donation level gets you access to all of the Blocked Party live shows, which happen once a month on Zoom. You'll get a link in your Patreon inbox the day of the show, you click the link, you watch the show. It's cool.

News Feed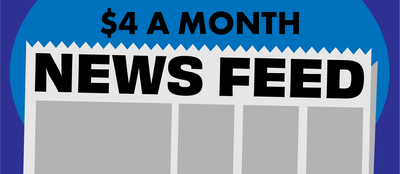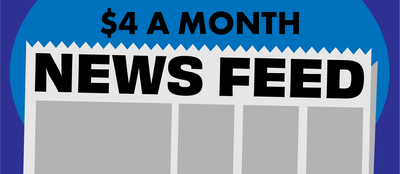 Get exclusive access to the Blocked Party Newsletter, which includes one newsletter per month from both Stefan and John, and three guest newsletters per month, where writers, past guests of the show, and listeners of the show contribute newsletters, and we pay them for it. You can read whatever dumb shit John and Stefan are writing about, plus support legitimate freelancers doing cool shit, exclusive to us. It's a good thing. This tier is newsletter ONLY, and will not include any of the three audio/video bonus episodes, but it WILL include access to the BP Live! show that happens once a month.

Includes Discord benefits
BP Premium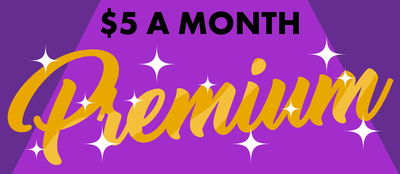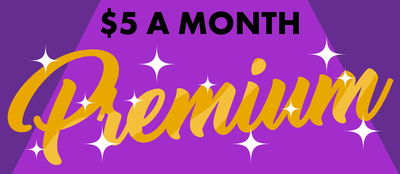 Look at you. Your $5 donation will grant you the keys to the castle, and inside that castle? Three bonus episodes and one live show every single month. This will include audio and video episodes about our own personal blocks, celebrity Cameos, mailbags, and more. You will also gain access to our super-secret Discord server (the most heavenly place on the internet), and receive early access to merch sales. This tier does NOT include the newsletters.

Includes Discord benefits
About Blocked Party
As everyone on the elementary school playground knows, getting blocked on social media is pretty much the coolest thing that can happen. And as everyone can probably tell, John Cullen and Stefan Heck were the coolest kids in their elementary schools (gifted for John, private for Stefan).

Every month, a $5 donation will get you access to THREE bonus episodes AND one LIVE show. And these bonuses aren't just "hey, here's kinda something like the main show, enjoy." We've done lots of bonus episode types over the course of our Patreon so far: episodes where Stefan dives into his personal blocks, video episodes where John imitates online fast-food reviews or opens a bunch of Funko Pops, a look at awful Fiverr accounts, trivia games, and our most popular bonus episodes: Word Up!, where we take a look at the worst of the cursed celebrity shout-out website Cameo [dot] com. We aren't gonna waste your time.  We put in a ton of effort to make our bonus episodes unique and different and worth your money, and we usually bring some fantastic guests along for the ride with us.

And we're coming up with new bonus episode types all the time. Maybe we'll do one about video games, or music, or the holidays, or how John truthfully got beat up a lot in elementary school by the non-gifted kids. It's whatever. The point is, you're gonna get lots of great bonus content. And if you're dumb enough to give us $100, you can tell us what to do for an episode. A true honour. 

Do you hate listening to stuff? Seems weird, since you're donating to a podcast. But if you'd rather read than listen (nerd), we also have a newsletter tier, which will get you one newsletter from Stefan and one newsletter from John each month, PLUS, you get THREE "Guest Letters" where we have writers, friends of the show, and even some listeners write a newsletter, just for you. You get 5 things to read every month, plus you're helping freelancers get paid. It's a good thing. For $4/month, if you think written content is king, you can just snag those newsletters. For $8, you can get both the bonus episodes AND newsletter content, because we want your bucket of content to remain ever full. Or whatever. Pick a better metaphor if you hated reading that as much as I hated typing it.

And, if you donate any amount of money to us, you'll get access to the one live show we do every month on Zoom. It's a way of thanking you for the tip!

Thank you for reading, and thank you for donating. We love you.

$7,512.79 of $8,000
per month
All of our donors have been so generous with their money that we want to put a bunch of it back into the show, so at this goal, we're gonna revamp the studio. New mics, new chairs, new soundboard, new headphones, new everything. New studio, same us. PLUS, Stefan will review all the new gear we get as though he were a YouTube tech expert.
3 of 6
Become a patron to
Unlock 161 exclusive posts
Connect via private message
Recent posts by Blocked Party
How it works
Get started in 2 minutes