Blood on Gold Mountain
is creating a podcast telling the story of the 1871 LA Chinatown Massacre
Select a membership level
Official Patron
To forget the past is to misunderstand the present.To have a future, we need to care enough about each other to remember together. With your support, we will keep Blood on Gold Mountain in production.

You will also receive: 
 -a preview link to the newest episode the weekend before it's released to the public
All-access Patron
To forget the past is to misunderstand the present.To have a future, we need to care enough about each other to remember together. With your support, we will keep Blood on Gold Mountain in production.

You will also receive:
-priority in getting your questions answered during our post-episode-release talk-backs on Facebook. Ask us anything!
-a preview link to the newest episode the weekend before it's released to the public
Your Questions Answered First
VIP Patron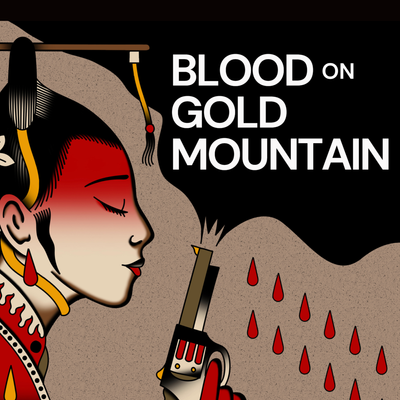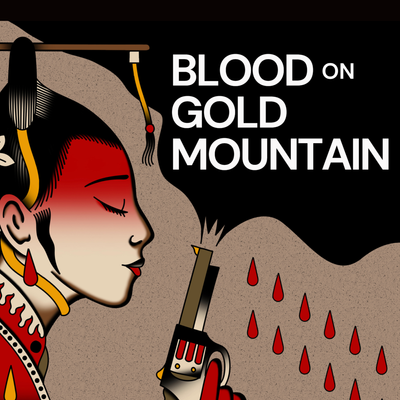 To forget the past is to misunderstand the present.To have a future, we need to care enough about each other to remember together. With your support, we will keep Blood on Gold Mountain in production.

You will also receive:
-your name written in our show notes plus a shout out in the end-credits of the next episode being produced 
-priority in getting your questions answered during our post-episode-release talk-backs on Facebook. Ask us anything!
-a preview link to the newest episode the weekend before it's released to the public

Your Name in our Show Notes

Your Questions Answered First
About Blood on Gold Mountain
Romance. Mayhem. Murder. Mass Murder. An original, new Podcast "Blood on Cold Mountain" is launching March 24th. This seven-episode storytelling podcast describes the 150-year-old historical event of the Chinatown Massacre in Los Angeles,
one of the largest race lynchings in the US
.
In the midst of
hate-based incidents of violence and racism towards Asian-Americans this year
, Blood On Gold Mountain is a timely creative effort to share the story of a little-known dark chapter in American history.
Dr. Hao
Huang
, the Bessie and Cecil Frankel Endowed Chair in Music at Scripps College, is the producer and team leader of this podcast. He has previously served as a United States Information Agency Artistic Ambassador on overseas tours to Europe, Africa and the Middle East.
"This project has been a bit of a return to my past: I grew up in a New Jersey town and experienced firsthand the hurts that pervasive racism causes. While I'm grateful for the opportunities I've had as a concert pianist and educator, the feeling of being disconnected and solitary, as so many people have felt during the COVID quarantine, has never left me. It's my hope that this history can help us begin to heal together,"
he said.
The story is narrated by Dr. Huang and told through the eyes of a beautiful young Chinese immigrant, Yut-Ho, who arrives in L.A. as a refugee, only to become embroiled in a love intrigue, a gang war, and ultimately, the LA Chinatown Massacre. A new episode of the podcast will be available every other Wednesday at everywhere you listen to podcasts and at  
www.bloodongoldmountain.com

On October 24, 1871, a dispute between two Chinese rivals over Yut-Ho resulted in the accidental shooting of a white man. Fueled by the incident and anti-Chinese sentiment, a mob of 500 locals shot, hung, and stabbed 18 Chinese residents.
In 2019, Dr. Huang's team began telling this story through a series of multi-media events, culminating with this podcast. It is supported by The LA Chinese American Museum, The Holmes Performing Arts Fund of The Claremont Colleges, The Pacific Basin Institute of Pomona College, The Public Events Office at Scripps College, The Scripps College Music Department, and The Entrepreneurial Musicianship Department at The New England Conservatory. 
We invite you to join us in the telling of this important story. Your support means the world to us both personally and professionally. It spreads the love and tells us that our history matters!! AND it allows us to continue telling Chinese-American stories from a Chinese-American point of view, which we hope might contribute to a little bit more understanding and connection in this country. Thank you!! 
By becoming a patron, you'll instantly unlock access to 7 exclusive posts
By becoming a patron, you'll instantly unlock access to 7 exclusive posts
Recent posts by Blood on Gold Mountain
How it works
Get started in 2 minutes