Bloom and Grow Radio
Creating a planty podcast, youtube & other houseplant themed goodness
Select a membership level
Plant Friend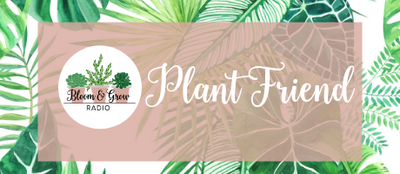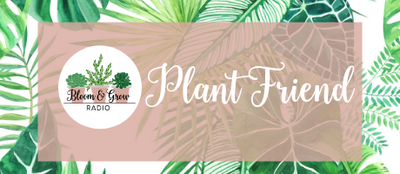 Join the community of Plant Friends that help bring Bloom and Grow Radio to as many plant people as humanly possible. Let's help the world "Bloom and Grow Together!"


Plant Friends will:
- Have Maria's whole heart for showing up for the show like this. It means the world!
- Help Maria  shape the future of the planty platinum levels of Patreon and receive first dibs on upgrades to them (several will have limited availability)
- Be a part of bringing BAGR to as many ears as possible, all over the world, for free. AKA making the world a greener and happier place! 



About Bloom and Grow Radio
Plant Friends!

Welcome to the Bloom and Grow Radio Patreon Page! Here you can help support Maria and Bloom and Grow Radio as we continue to make the Bloom and Grow Radio Podcast and other planty goodness to help educate and empower our community to become the best plant parents out there!

Hi Plant Friends, Maria here.

This podcast is one of the most treasured accomplishments of my life and it has truly been an honor to be a small part of your Plant Parenthood Journey so far! Over the past 18 months I've spent hundreds of hours and thousands of dollars creating over 60 free episodes and blogs and nurtured "the plantiest corner of the internet:" the free Bloom and Grow Garden Club Private Facebook Group, because my mission to help empower our community to help your plants (and yourselves) bloom and grow.

I have been thrilled to have created and funded the podcast on my own, with the exception of several sponsorships I've taken on in the most recent season of Bloom and Grow Radio. Because I'm very selective about which companies I work with to sponsor the podcast to protect the integrity of the show and it's ads, sponsorship is proving to be helpful, but is still just getting started.

With our expenses growing as we do and after many requests, I am so excited to partner with Patreon to provide our listeners with the ability to support Bloom and Grow Radio! Your support will go to aid in the creation, editing, sound quality, and hosting of the podcast, and to help take this wonderful seedling of a podcast into its next stage of growth!

It's time for me to ask for your help, my sweet Plant Friends. I'd love for you to consider becoming a "Plant Friend" of Bloom and Grow Radio on Patreon. This community is amazing. I want to keep creating these podcasts and expand to other platforms to continue helping you and fostering more community. Becoming a "Plant Friend" will help keep Bloom and Grow Radio free for everyone, so we can help as many people care for plants as humanly possible. How cool is that?!

We are kicking off our Patreon with one tier, at $4 a month, to be a "Plant Friend" of the show. (Less than a cup of coffee for at least those of you who live in NYC.) By becoming a Plant Friend now, you'll be part of the community that will help me shape future plans for premium tiers on Patreon (I'm currently building out some VERY fun and planty ideas), podcast content and other products to serve our wonderful, planty community. Best of all, you will get first dibs on events, special releases, and the premium tiers of Patreon that you will help shape.

I look forward to welcoming you as Plant Friend of Bloom and Grow Radio and can't wait to thank you in episodes to come!

Keep blooming and keep growing,

Maria
By becoming a patron, you'll instantly unlock access to 32 exclusive posts
By becoming a patron, you'll instantly unlock access to 32 exclusive posts
Recent posts by Bloom and Grow Radio
How it works
Get started in 2 minutes