The B-Movie Film Vault
is creating film reviews, articles, news posts & podcasts!
Select a membership level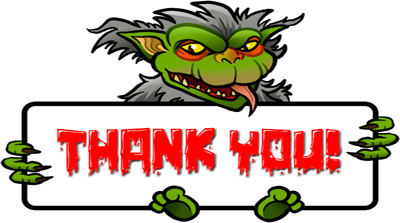 VAULT ACOLYTE
Patron-only posts - FOR YOUR EYES ONLY!
Receive news on upcoming Blu-ray releases, flash sales from your favorite labels, and new indie productions BEFORE the Vault's other social media followers!
HOBGOBLIN
PICK MY POISON - Patrons in this tier can vote in a poll to choose what film I'll review next, either via the written (i.e. typed) word or a short podcast! Requests & suggestions are welcome!
Patrons can suggest a (currently) out of print film title to be featured in The News Vault's monthly WANTED ON BLU-RAY column!
+ Everything in the previous tier!
VAULT DWELLER
Sneak peeks at upcoming reviews & articles! 
Early access to new Vault-Cast episodes (including downloadable .mp3's!) and YouTube content. (Note: As I am a one-man operation for the most part, new podcasts and YouTube vids are sporadic at best!)
Exclusive DVD & Blu-ray giveaways for Vault Patrons!
+ Everything included in previous tiers!
About The B-Movie Film Vault
Greetings! My name is Jordan Garren and I am THE VAULT MASTER, the sole creator of
The B-Movie Film Vault
! I grew up absolutely loving Horror, Sci-Fi, and monster movies so it was no surprise that in the Summer of 2000 (shortly after dialing onto the internet and gaining some major inspiration from
Badmovies.Org
), I started up a website to review my favorite kinds of film, just for fun!
And now, almost 20 years later, The Vault has grown significantly: It now has a sister site (
The B-Movie News Vault
) and a podcast (
The Vault-Cast
), and has become a sort of second full-time job for yours truly. It is truly a labor of love, but unfortunately it is no longer self-sustaining. That is why I have turned to Patreon to help pay the monthly and annual costs, because I have exhausted all other avenues. (e.g. Google Ads and Amazon.com commissions, which now pay next to nothing.)
If I somehow surpass my monthly fundraising goals I'd like to do more, like create Vault swag (always wanted to see my website logo on a t-shirt!) and run giveaways exclusively for Patrons. But for now, I mainly just want a little help to "keep the lights on."
I appreciate those of you who have taken the time out to visit this page, and for those of you who actually sign on as a Patron - THANK YOU from the bottom of my bad movie-lovin' heart!
Hitting this amount every month will pay for the monthly & annual costs of keeping The Vault, News Vault, and Vault-Cast online! Anything over that will go towards providing items for cool giveaways that will be exclusive to Vault Patrons, AND towards making further improvements and investments towards the Vault's mini online empire!

1 of 2
Recent posts by The B-Movie Film Vault