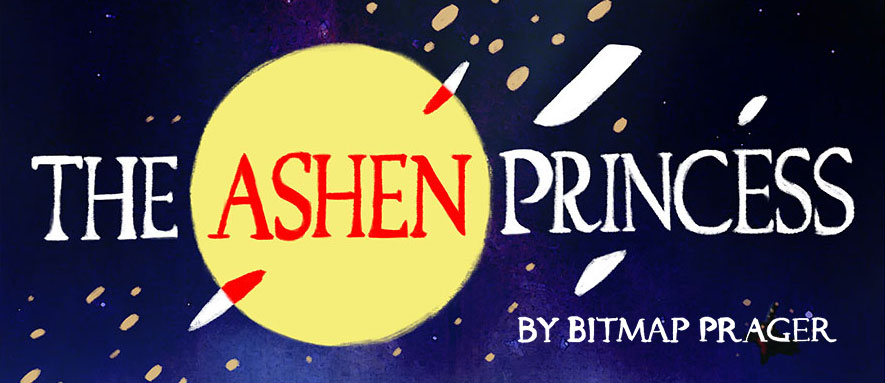 What is The Ashen Princess?
Our world can be a scary place, especially right now. We've got to fight that fear, and survive. To keep myself sane and, I hope, help others, I have created
The Ashen Princess
.
The Ashen Princess is a complete rejection of the hatred, fascism, and white supremacy that is again rising in our world, and a statement of unconditional queer love and power. To rest and renew ourselves. We cannot let our world be one where the Church of Purity dominates our politics.
Why Patreon?
To make The Ashen Princess, the single most ambitious comic I have ever attempted, I need the financial support Patreon can provide. There are the costs of maintaining the Website, printing books, going to conventions, and so much else I just can't afford otherwise. Patreon goes a long way to enabling all of those.

I hope to make Patreon help me give my art the care and attention of a fulltime job.
Thank You
Every reader makes a difference! The comic is online, free for anyone to read and enjoy. Tell your friends to take a look! And if you would like to help The Ashen Princess update more, please pledge a small amount each month to the comic. With your help, the comic can grow and progress!