Bob Appavu
is creating Demon of the Underground
Select a membership level
Enhanced Feed Tier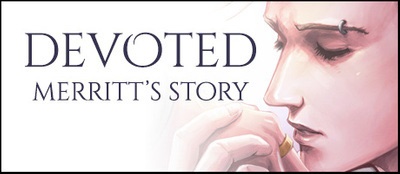 Instant access to MERRITT'S STORY!
Scene Compilations! After each DOTU scene is completed on Patreon, you get a post including all the pages!
Access to additional patron-only channels on DOTU's Discord Server
Includes Discord benefits
Pen Pal Tier
Everything from the lower tiers, plus:
EARLY ACCESS COMIC PAGES!  Read several pages ahead of the public!
Pogo is your pen pal!  Every month, you will receive an email letter from Pogo, and he will tell you all about what he's been up to.  Beware: Pogo is Pogo, so some letters are a little risque.
Get a guest letter from a different character every other month!
Access to ALL PATRON LOUNGES in DOTU's Discord server including the spoiler room and NSFW room!
Includes Discord benefits
Secret Gallery Tier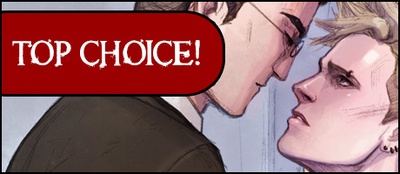 Everything from the lower tiers, plus access to a
SECRET GALLERY
which includes:
A monthly digital illustration (sometimes NSFW)
Merritt's Story art
Private blog posts
Top secret concept art (may contain spoilers)
Photos I take for DOTU inspiration
Occasional art tips, tricks, trade secrets
I will send you the gallery link and password after your first processed pledge
Together, this tier's patrons offer DOTU the most support!
Includes Discord benefits
About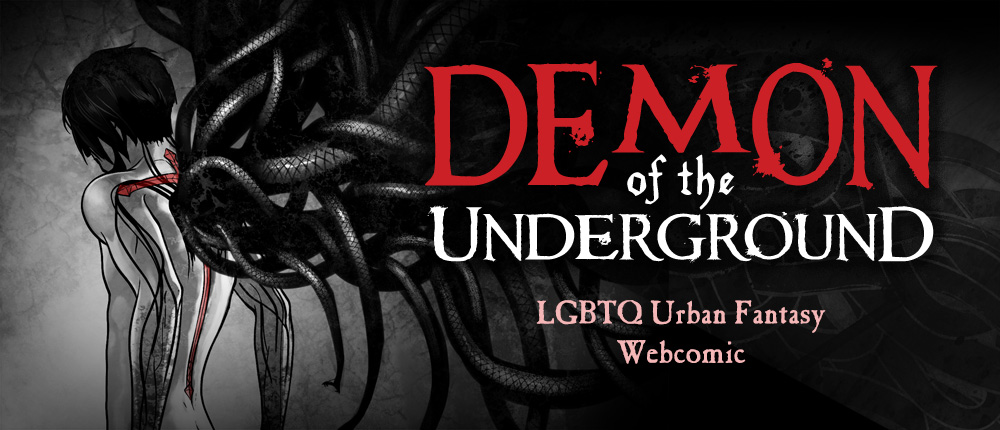 Hi, I'm Bob!  I'm the creator of
Demon of the Underground
, and I believe that everyone deserves to see well developed queer characters as leads in rich, plot-driven genre fiction.  DOTU, a paranormal/urban fantasy webcomic, is an underdog in an industry that rarely lets LGBTQ characters be leads outside of romance and erotica.  But my readers have proven to me over and over that people want and need stories like this one.
So why do I continue to write in this genre when it's such a challenging road?  Because the subject and its audience are vitally important to me, and I'd rather write for you guys than for anyone else!
With the support from my patrons in 2014, I was able to have some of my comic work funded for the first time.
Since then, we've gone from 26 patrons to 300+ patrons!

Thanks to reader support, I was even able to launch Devoted: Merritt's Story,
a
Patreon exclusive
written novel series that's become more popular with DOTU readers (and even some non-DOTU readers) than I could have dreamed!  Belmont is officially the first DOTU/Merritt's Story character to have his own fan club. ;)
But due to living and health expenses, I've recently had to reduce my schedule and take on more freelance cover my bills where DOTU couldn't.  Without my patrons, Demon of the Underground could not have continued past 2018.  Patrons, thank you so much for keeping the comic funded through tough times.
But brand new pages still need to be funded, and my goal is to have enough support to produce them at a faster rate so I don't have to take another patron-only hiatus when I run out of buffer pages.
DOTU is a crowdfunded comic that depends on reader support.  With enough patrons, I can permanently return to my previous weekly public update schedule, or maybe even make DOTU the focus of my career and update twice a week!
I am hugely grateful for every single patron who joins my campaign!

My patrons are the core of my DOTU community. 
We share laughs.  We chat on Patreon and Discord about characters and deconstruct plot elements.  My patrons are always the first to know what plans are coming, and oftentimes they help me by making suggestions and requests for features and bonuses I'm considering.  I always look forward to hearing what they have to say.  And I'd consider it an honor to have you as part of the group.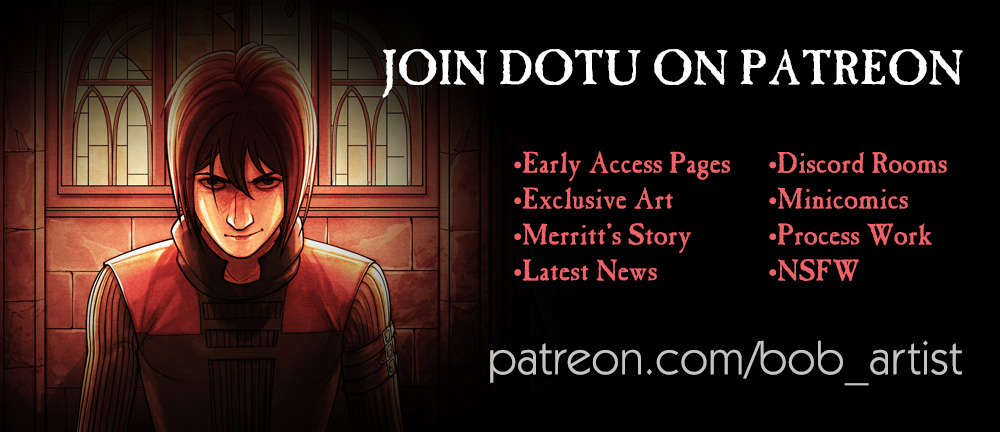 Ready to join?  Pledge now and pick your tier!

Still have questions?  Check out my Patreon FAQ and my Merritt's Story info page, or shoot me a private message, and I'll be happy to help!
3 Guaranteed Pages Per Month! At this level, I will be doing three pages per month and all bonus content at a living wage, so I can consistently produce 3 monthly pages without having to prioritize freelance.

9 of 12
Become a patron to
Unlock 661 exclusive posts
Connect via private message
Recent posts by Bob Appavu