Bobbi Bamf
is creating modeling photos, videos, & photography photos
Select a membership level
Level 1
Limited (7 remaining)
*Access to photoshoot sets that contain NO nudity
*1-3 clothed videos per month





Level 2
Limited (8 remaining)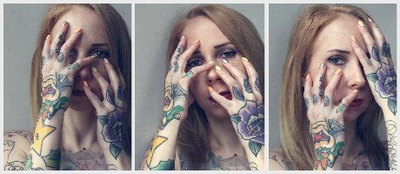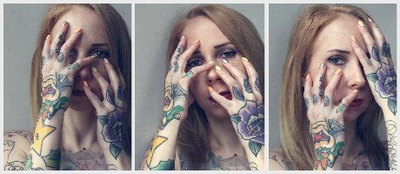 *Access to NSFW photos/sets (no spread shots or up close shots of any genitalia.  If you want that, pledge higher)
*TWO NUDE videos per month, that's right I said TWO! (Nothing pornographic)

*Plus all lower level perks
This level has the MOST posts out of all levels!
Level 3
Limited (5 remaining)
*Two types of fetish/kinky/weird videos per month
(Note, some of these may feature little to no nudity at times)
*Closer views of genitals in photos

**Plus all lower level tiers


About Bobbi Bamf
Hey guys and girls! It's your girl Bobbi Bamf! Some of you may know me from my super cool YouTube channel, and some of you may have just seen some of my magnificent photos across Instagram, Model Mayhem, the internet, etc..



I started modeling in June 2015. At first it was just because I really enjoyed getting my photo taken. But soon after, I realized that MODELING is what I wanted to do as my career, not just a hobby as it is with some people.





I'm sure you've heard the saying "You never truly work a day in your life if you're doing something you love" Well, that's what modeling is like for me. I can have a shoot for 3-4 hours, and it seems like just 45 min to me, if that. That's when I knew that I was doing something that I absolutely enjoyed to the max! I love being creative and being able to do different types of concepts in shoots instead of the same boring thing over and over. I feel forever grateful to all the people that appreciate my photos and videos and all the time and effort I have put into them.




Why should you support me?



Well I'm awesome, right?! Haha. No, but seriously, I hope you're supporting me because you actually want

to! Here are some awesome things to expect by becoming a patron:

BTS of shoots, videos and anything else fun I do!

Access to all my NSFW content

Videos of all sorts...nude and clothed

Polls and drawings

Prints and more!
TIPS FOR ACCESSING VIDEOS/FINDING TIER RELATED CONTENT

If you haven't already noticed, Patreon is NOT user friendly on the app. To be frank, the APP sucks old dick. I recommend using a webs browser on whatever device you are on.
To find out what content is SPECIFIC to your tier, I have TAGS on all posts. Some will say $10 nude video, $25 photo etc... You must click on a tag and it will bring up all the tags under that subject. Details on how to do this are as follows:
Go to my page:
https://www.patreon.com/bobbibamf
On the TOP of the page, next to the word POSTS is an area that says "Media Type" "Tier" and "Month" with drop down menus. You can change these to view specifically what you want.
OR, you can click on one of the photos with a tag already on it underneath these drop down menus
I need a TON of stuff for my camera such as: lights, receivers, a second lens (I only have 1 and they are PRICEY) as well as some backdrops and prop items for my own self portraits.
1 of 2
By becoming a patron, you'll instantly unlock access to 1,319 exclusive posts
By becoming a patron, you'll instantly unlock access to 1,319 exclusive posts
Recent posts by Bobbi Bamf
How it works
Get started in 2 minutes