Frank Page
is creating comics fostering a squirrel revolution...
Select a membership level
Being a Friend
A squirrel will smile because of you.  Plus, you get to see future SQUIRRELOSOPHY panels before they're posted to the public... how cool is that?

Checking in on the Squirrel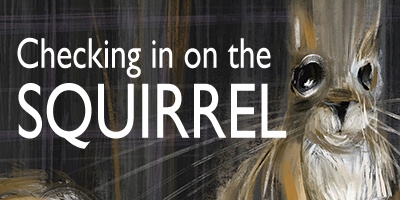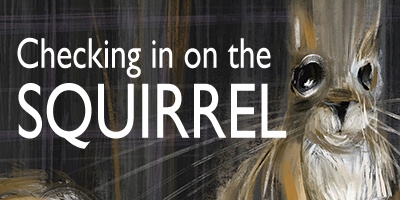 A squirrel will smile and you'll get access to Patreon only Exclusives and discounts on original Bob the Squirrel (including ROCK BOBS) and Squirrelosophy art! EARLY ACCESS TO BOBTOBER entries AND... Exclusive access to all my PATREON LENS VIDEOS!


Wanting to make the garden grow...
Limited (8 remaining)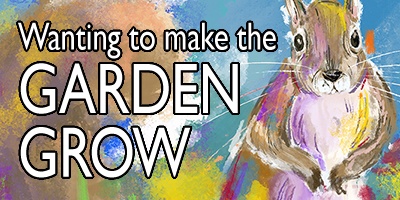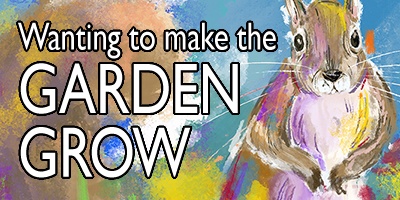 Get everything that the $1 and $5 tiers get PLUS one pack of Bob the Squirrel SUNFLOWER SEEDS.  These seeds are harvested from sunflowers grown right in my backyard and drooled over by a certain squirrel.   Join this tier and grow your very own!
About Frank Page
I am the creator of the comic strip
Bob the Squirrel.
It has been a labor of love ever since 2002, when the inspiration for the strip
flew past my apartment window
. 
The Squirrel
Bob the Squirrel, to put it in a nutshell (hah!), is a daily comic strip about a squirrel named Bob who adopted a bunch of humans.  One of those humans (me) spends his time chilling with Bob and draws comic strips about chilling with a squirrel. (There was even a
Wikipedia
page about it,
but I was deemed not famous enough to have a Wikipedia page
, so it was deleted.)
I know, sounds pretty great, right?
Working my way into the second decade of the strip, I feel the need to branch out.
Bear in mind, I draw a comic strip every single day.  Let me write that out again...
I draw a comic strip every single day. 
I have made it my mission in life that, no matter where
your daily internet travels take you, A SQUIRREL

(preferably one named Bob), will cross your eye line.
In 2012, I started
Squirrelosophy.
It was a place intended for all the stuff that couldn't fit into the daily comic strip.  It's a place that Bob can stretch out his tail and tell the world exactly how he feels, solicit advice and just be more of who he is. 
In 2015,
I was at a crossroads.
I wanted to continue to do Squirrelosophy, but at the same time, I wanted to do some other things, like Bob videos.  One-on-one talks with fans, puppets, music, puppets... stuff like that.  All that takes time, and time is money.  There's only so much time and so much money.
So 2015 came and went.  I did a lot with Bob and SQUIRRELOSOPHY. In 2016 we had
Bob the Squirrel plushies
,
Bob the Squirrel art show
and two books. 2017 marked the
15th year of Bob the Squirrel AND the publishing of the 5,000th Bob the Squirrel strip
-  the 5,000th strip ran on
June 8, 2017
. 
In 2018, my beautiful wife was diagnosed with breast cancer
... setting off three months of tests, treatments, appointments and surgery.  We made it through it... but hearing the "c" word in the same breath as the name of a loved one changes you. We thought that the worst year of our life was over.
But then a week into 2019
we lost my beloved and insanely bad Jack Russell terrier Lucy
. I don't think I will ever fully recover from losing her.
The beauty of Bob the Squirrel, aside from the art form itself, is that I bring you into our lives... replete with all the goofiness and pain. Why not?
Every bit of the patronage from my supporters has helped me get this far.  The possibilities man, the possibilites.  By sponsoring my little whims through
Patreon,
you the fans, will not only be supporting me more than you already do, but you will be helping me make
Bob the Squirrel
and
Squirrelosophy
better.
With your help, Bob the Squirrel could be the beginning of the
NEW SQUIRREL ORDER!
I will keep Squirrelosophy around with the same three updates a week (Monday-Wednesday-Friday). I will post one Bob the Squirrel themed video every six weeks.  As an added bonus for hitting my first goal level, I will post a thank you video to all my patrons by putting the Bob the Squirrel puppet in a compromising (strictly PG-13) position.

1 of 4
By becoming a patron, you'll instantly unlock access to 1,346 exclusive posts
By becoming a patron, you'll instantly unlock access to 1,346 exclusive posts
Recent posts by Frank Page
How it works
Get started in 2 minutes