Bochiknot Macramé
is creating Macrame Mastery
Select a membership level
Mini-Macramé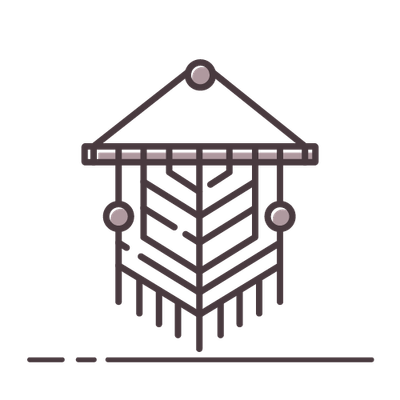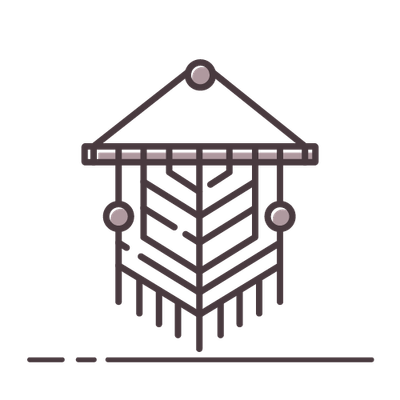 The suggested pledge is $9, but as little as $4, you can help support Bochiknot Macrame and receive a monthly macrame pattern ebook.
The ebook that you'll be receiving at the end of each month is a step-by-step, easy to follow guide of instructions on how to create and design a specific macrame project for that month. Ebook macrame patterns range from clutches, bags, wall hangings, plant hangers, etc.
For more advanced ebooks I release, you will also get a video tutorial to go along with the ebook pattern.
The more you practice creating different designs, the sooner you can master the art of macrame.
Feel free to let me know if you have any questions, and I look forward in seeing you inside!
Mastering Macramé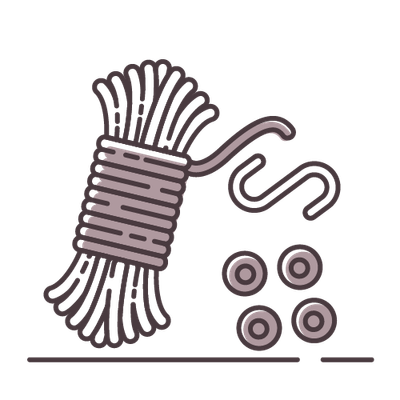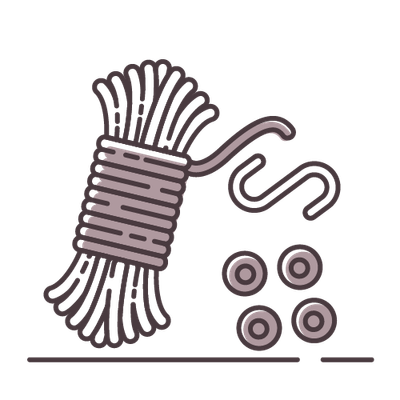 $9 will get you instant access to a plethora of exclusive macramé content that will help improve your macramé skillset and knotting techniques. 
The benefits you'll receive:
*Instant access to NEW weekly skill-building macramé video tutorials*
*A FREE monthly downloadable EBOOK macramé pattern* (valued at approx. $7/month )
*Weekly newsletters updates on my latest macramé project and macramé news*
*The Ultimate Guide To Macramé eBook* - (The Bochiknot Macramé 50 Knots & Sennits Ebook.)
*FREE one on one guidance from me - I am always available to answer questions you may have*
*Lifetime 15% discount to Patreon members off all macramé cords, supplies, and materials.*
Make Macramé MasterPiece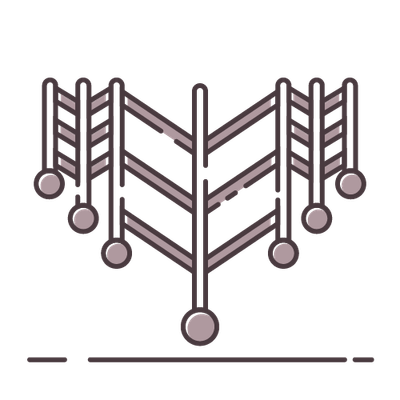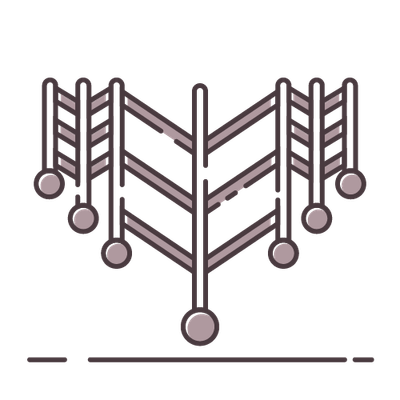 Make Macramé MasterPiece is for those of you who are eager to have fun and learn the art of Macrame. 

If efficient and effective learning are qualities you value, then this tier may be right for you. 

Enhance your macrame skills by watching our weekly video tutorials and applying them into practice. 

At the end of every month, you will get all of the materials to make the Monthly Making Macrame Ebook pattern.

What you will get:

The first month. In the first month, you'll be gifted our most popular beginner-friendly macrame Kami starter kit ($47 value). This will help you get started on the right foot.

Following months after. Continuous practice makes perfect. We will continue to grow and develop as artists. 

Each month, we will work with new ideas, projects, and designs. 

Using different types and sizes of cord or rope, and materials, we'll learn how to create wonderful macrame pieces.

You will receive a spool of cord (either single strand, colored 3ply or 4ply cord) and/or other supplies / materials (comb, beads, etc).

Use these hand-selected items to join along in our #MAKINGMACRAME monthly knot-along series.

Or, if you prefer, you can challenge yourself to use your creativity to create something of your own.

On top of the BIG benefits of receiving the first-month starter kit and cord or materials - members will also get to enjoy all the perks of lower pricing tiers.

The Benefits You Will Receive in Making Macrame MasterPiece:

*Getting hands-on experience creating projects with our finest fibers and materials for monthly macrame ebook projects.


*Learn the basics of macrame with our first-month starter kit (includes pattern ebook, 12" wooden dowel, spool of 100 meter 4mm single strand cord, 2 "S" hooks, and a wall hook").

*FREE Postal Shipping in North America.


*Instant access to NEW weekly skill-building macramé video tutorials.


*A FREE monthly downloadable ebook macramé pattern* (valued at approx. $7/month ).


*Access to a community of knotters, as well as one on one guidance from me - I am always available to answer questions you may have.


*Lifetime 20% discount to Patreon members off all regular priced macramé cord, supplies, and materials.*


If you're ready to get knotty and have some fun, come join us!

About Bochiknot Macramé
Have you ever been "
tangled
" up in life?
Have you encountered some of life's tough moments and "
knot
" knowing what to do?
Did you ever just want to "
loosen
" up and "
unwind
" from all your problems?
Well, life doesn't always have to "
tie
" you down.
Calling all aspiring artists!
My name is Nikki, and welcome to Bochiknot Macramé.
Bochiknot Macrame is where you will get a break from life's problems and step into my world of Macrame. Here, is where you will take a deep dive into learning the art of mastering macrame.
For me, being able to have a moment to myself where all of life's problems are put on hold for a minute is very important. I need to not let myself get distracted and think about anything else besides the next knot I'm about to make. This is where I truly find my peace and joy - pure happiness.
I believe many refer to this as a 
flow state,
but
I like to call this wrinkle in time -
"Macrame Therapy"
where you are completely present in your craft. 
I would like to share this experience with you through the creative art of making macrame. If macrame is something you're interested in trying out, Bochiknot Macrame may be the perfect fit for you.
Follow along on this journey with me as I share with you
once a week

,

my macrame knowledge/video tutorials, ebooks, experiences, macrame business, and best practices. You can join me and a community of inspiring artists just like you.
I encourage you to take part once a week in trying to replicate, learn and practice what I share within the community. This could be the straightest path to realizing success.
As you begin to grow with me through experience and practice, you'll quickly be able to begin creating and designing your own macrame pieces you can put on display to be admired & adored by your biggest fans. 
I'm excited for you to begin your journey in mastering the art of macramé. I'll see you inside!
Tier 1 -
Support my work.
Contribute $4/month to help support my work. Once a month you will receive a Bochiknot eBook Pattern. You'll also get access to all public posts.  
Tier 2
-
Exclusive Content.
 $9 get you access to all video tutorials surrounding macrame. Get access to all the ebooks to read and instantly download. Also, it includes direct support from me and the community of macrame knotters + much more.
Nikki
"Macramé Mastery"
My goal is to reach 420 patrons knotters!

Reaching this goal will allow me to contribute more to the macramè community.

It will allow me to have more time to create more and better content.

Give more attention to those requesting one-on-one guidance.

Provide knotters with lower cost in macramé cord & supplies.

Allow me to pursue my dreams to be of service to this wonderful macramé community.

Plus support my mocha tea addiction to help me stay up creating quality content. 

Thank you for your support! Lots of love.

Nicole

1 of 1
Become a patron to
Unlock 190 exclusive posts
Get discounts to an online store
Connect via private message
Recent posts by Bochiknot Macramé
How it works
Get started in 2 minutes