Bogusz Bohun Stupnicki
is creating miniature painting art
Select a membership level
Madman's Knowledge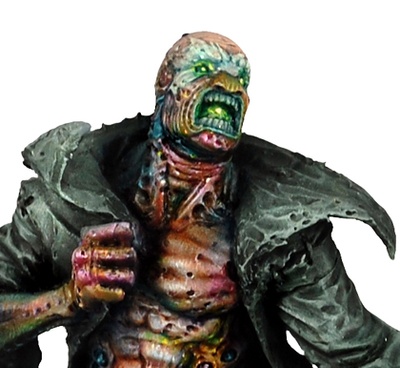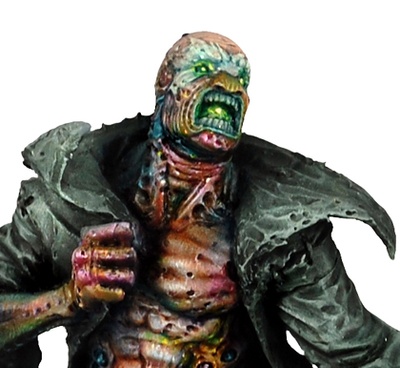 "You have been touched by the wisdom of the Great Ones! Being enlightened by the Eldritch Truth is a great blessing, even if it drives you mad."
This pledge gives you access to all TUTORIALS that will be uploaded on this site!
Great One's Knowledge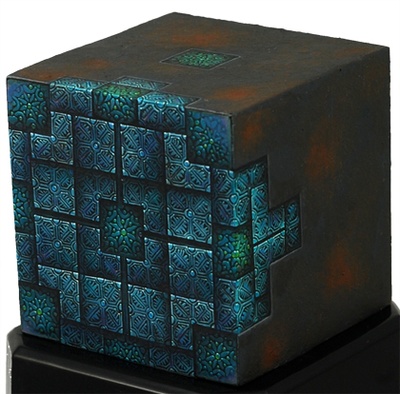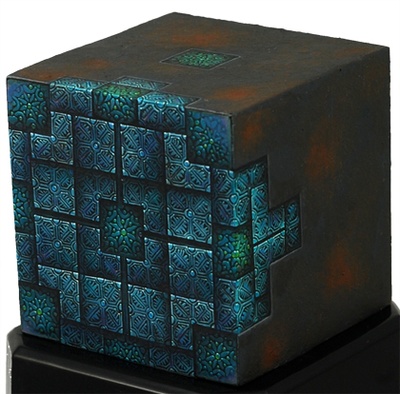 "You have now aquired a fragment of the lost Great Ones! Rejoice, for this is a great relic that brings you one step closer to ascending to a higher plane!"
This pledge gives you access to:
- All TUTORIALS that I will upload on this site!
- One free coaching session/advice per month.  You send me pictures of the model you're currently working on that you need help/advice with and I will analise them and give you my oppinion on what I like about them and what I would possibly change/improve. Maybe you're interested in a more general advice, that's  fine as well. Ask me anything, and I will try to explain it as well and extensively as I can!
Celestial Dial - Make Contact!
Limited (5 remaining)
"It is said that this great relic, when held high towards the Cosmos, will reveal any secret to the curious interloper!"
This pledge gives you access to:
- everything from the above
- personal feedback. Any person from this tier will "make contact" with me, meaning he/she can send me unlimited questions and I will answer them. Perhaps you're having trouble with your recent paintjob? Send me the pictures and I will give you advice (I might even do short tutorials specifically for you  addressing this matter).  Or maybe you want to know how I painted some model or part of the model in the past? I will tell you exactly!
About Bogusz Bohun Stupnicki
Hello fellow humans!
My name is Bogusz Stupnicki, but you probably know me better as BOHUN. I've been a professional miniature painter for over 12 years now. During all those years I managed to develop a very distinctive style which, I believe puts me apart from any other artist out there. I am a modern day monastery monk, that dedicates his mundane life to painting miniatures!
WHY PATREON
It gives me an opportunity to be more independent, to fully follow my inspirations and to invent new styles and techniques, which are locked inside my head and only waiting for the right key to be unleashed!
HOW DOES IT BENEFIT YOU?
You get a number of detailed tutorials each month, explaining every step and technique I use, both in pdf and video. I usually do between 4-6 every 30 days, focusing on step by step tutorials following the development of a particular model/project, but sometimes I do shorter/independent instructions on a particular subject as well.
Starting from January 2019 I will split my tutorials in two categories: BASIC and ADVANCED
BASIC TUTORIALS: they will focus on simple techniques, using a limited amount of paints,  exclusively Citadels and some Scale Color paint. The models covered in this section will be mostly Games Workshop new releases and standard boxed models, like Space Marines. I would like to cover as many color schemes as possible, painting every possible Chapter, starting from the most well known, and moving towards any other that I find interesting.

ADVANCED TUTORIALS: they will focus on more complex and detailed projects, using a number of advanced or experimental technique and a large selection of different brands of paints. I will use a lot of colors, and a lot of freestyle experimentation. This will be more or less an insight in how I develop as a painter, trying new stuff and moving the borders as what's possible :D:D
PLANS FOR THE FUTURE
If my dreams come true and the Old Ones will be kind I would love to dedicate myself 100% to this great idea! In the future I plan on increasing the number of tutorials, making them more and more specialised, branching into more categories, reaching as many new painters as possible and helping them to get on the next level!
By becoming a patron, you'll instantly unlock access to 95 exclusive posts
By becoming a patron, you'll instantly unlock access to 95 exclusive posts
Recent posts by Bogusz Bohun Stupnicki
How it works
Get started in 2 minutes