Boldly Went
is creating podcasts from live outdoor adventure storytelling shows
Select a membership level
Boldly Went Cheering Spectator
I just want to cheer on Boldly Went. (Cue cow bells and high fives!)
Boldly Went Adventure Buddy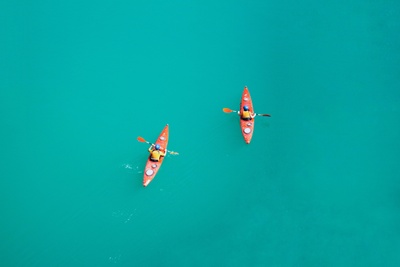 Your pledge of $4+ per 4-episode-month will help keep the show going. You'll also get the inside track on Boldly Went info, exclusive invites to events, access to all of our special podcast episodes, outtakes, chainmail postcard insiders look, exclusive bonus content, patron only feed, and more!
Boldly Went Aid Station Crew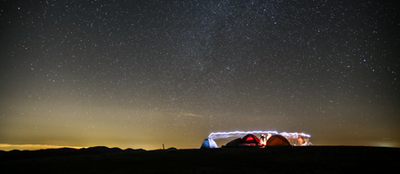 Your pledge of $11+ per 4-episode-month gives you early access to Boldly Went creations in their developmental stages. In addition to all the rewards from the the Buddy Tier, you'll get view only access to podcast scripts (Google Docs) and sneak previews of sections of our upcoming books.
You'll also get 
-2 free tickets to one Live Boldly Went Show per year for personal use or to give to a friend.
-The chance to add your town to the Boldly Went Live Show Tour. 
-$11 off one Boldly Went hat
- 11% off on all books
About
Angel here. Welcome to the
Boldly Went
Aid Station!
If you're a R2AK / Seventy48 fan, we'd like to extend an extra big welcome to you! We're stoked to be bringing our Adventure Buddies ($4+) special content on these events that can't be found anywhere else! We're also thrilled to be offering a special for the month of R2AK because we want all the fans to enjoy this content! So what this means is that anyone signing up as an Adventure Buddy ($4+) after June 1st will get free access to all our exclusive content. If you cancel before June 30, you won't pay a thing! We, of course, hope you find what we give you at least worth $4 and that you decide to stick with us. If you really need to save those 4 dollars, we fully support that.
Since you've found your way to our Patreon page you must already know a little bit of what we do. Thank you so much for sharing the adventure with us!
If you're new to Boldly Went, welcome! Our goal is to facilitate the type of real life connections between dirtbags (hiker trash, ski bums, and vagabond types) that make outdoor adventure both meaningful and possible, and we're tackling that challenge in three ways:
We organize live adventure storytelling events in the coolest places we can find.
We export the stories from the live shows to you through the weekly Boldly Went Podcast.
We curate a "Navigator Network" of local outdoors experts that help you to get out on adventures at home or while you're travelling. (We tried it but failed! Will update with revamp!)
We wrote and published a book! The Dirtbag's Guide to Life: Eternal Truth for Hiker Trash, Ski Bums, and Vagabonds.
This dirtbag community has been growing steadily since we kicked things off in early 2017, and this Patreon page exists because we want to keep the adventure rolling. Your support, personally and financially, is what keeps the stoke spreading!
Boldly Went brings together outdoor adventurers from across the spectrum - from sailors to skiers, thru-hikers to open water swimmers, experts to amateurs, hardcore dirtbags to weekend warriors, successes, failures, losers and winners. People of all abilities and backgrounds!
None of that's going to change, and the podcast will always be free to whoever wants to listen.
If you enjoy the Boldly Went Podcast and believe in this project, we want to invite you to pledge $4+ a month to help us cover the cost of this production which include paying our writers, content collectors, and audio engineering team.
We'll be investing everything given into the things you've identified as valuable. We maintain a very strong social justice slant and we freely and openly speak out against white supremacy, injustices in the outdoor community with diverse causes, sexual assault and harrassment, and other things that make folks uncomfortable. We love that through creating inclusive and equitable space for adventurers to share their stories we are given opportunities to regularly and unabashedly engage in these conversations.
And we'll take your donation as the sign of commitment that it is, and loop you into the Boldly Went inner circle with a ton of benefits, including:
(This is undergoing revamp! Please tell us what you'd like to see here if you have suggestions! Seriously, we want to provide you benefits that you think are useful!)
Bonus AdventShorts -mini-episodes where the Boldly Went Adventurers of the Week (you?) share true stories and practical advice.
Outtakes from the field, for example, Race to Alaska coverage.
Free tickets to Boldly Went live shows.
The chance to add your town to the Boldly Went Live Show Tour.
Chainmail postcard insiders look.
A shoutout in our weekly email and podcast when you pledge for the first time.
Frequent opportunities to help shape the future of the show
24/7 access to the community feed for conversation with me and everyone else
…. and more!
So basically, you can think of your pledge as:
1) much-needed (and appreciated!) financial support to keep the show going
2) an all-access behind-the-scenes pass for lots of bonus content
3) a chance to shape the future of Boldly Went,
4) inclusion in a community that will inspire you to find new ways to make adventure your lifestyle
5) the chance to mold whose stories are being championed in the outdoor adventure space and speak out against injustices that exist here.
Thank you for sharing the adventure with the Boldly Went Network!
Ignite. Your. Adventure.
We'll post a heartfelt thank you video, dirtbag style.
1 of 6
Become a patron to
Unlock 85 exclusive posts
Connect via private message
Recent posts by Boldly Went