Kit Jaspering
is creating Comics, illustrations, and streaming video.
Select a membership level
Friends of Boneitis
Minimum buy in. Gets you access to ALL SFW illustrations in 4k+ hi-resolution PLUS process work and alternate versions.
Friends of Boneitis who have $2
Double. Twice as cool.  Gets you access to ALL SFW illustrations in 4k+ hi-resolution PLUS process work and alternate versions. 
Close Friend of Boneitis
Early access to TWICE the amount of comic pages ("False Start" AND "Vampire Hunter Boyfriends") as free-readers and Hi-res versions, process work, and alternate versions of all comics PLUS solo character NSFW illustrations. This will also include the pornographic VHB pages, don't worry I'm not holdin' out the good stuff on ya.
About Kit Jaspering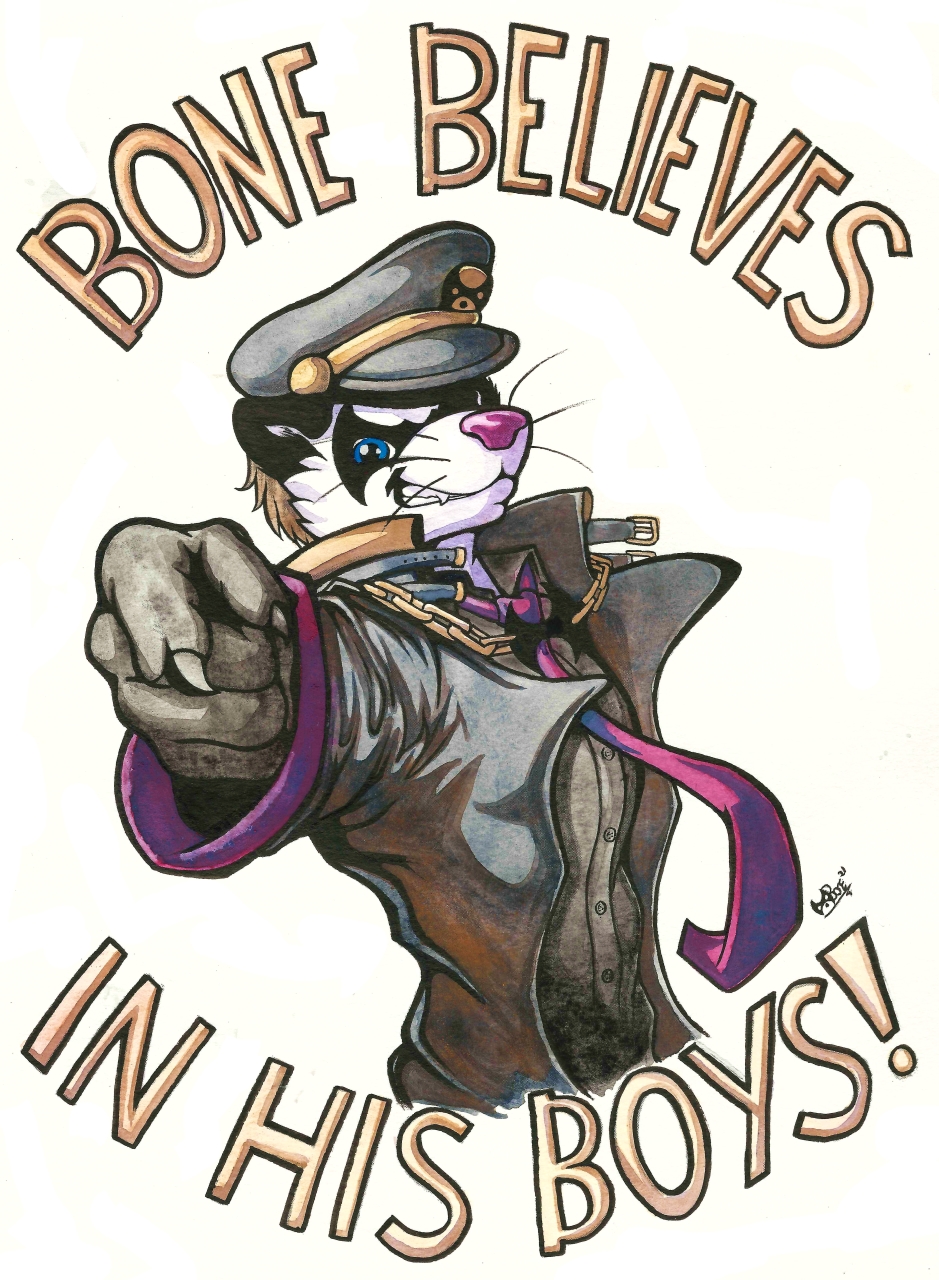 Bone here! I'm a traditional comic artist and illustrator who makes very un-traditional content. I paint all sorts of things (mostly furry, often nude) but my true passion is comics and, lucky for you, my comics are completely free! They're going to remain free but man would it be cool to make money off of it; which is why I made this Patreon. If you already like my work and want to support it well: you're already here ya doofus! But if you need a little convincing here's the entire first arc of "False Start", a Molecular Alternism story set in 2012 Hawaii; I guarantee you've never read anything like this.
"False Start" on Fur Affinitiy (You will need to make a free account to read the entire thing)

"False Start" on Global Comix!
But that's not all I do. If your weird, horny, eyeballs need some topping off I also do a NSFW comic called "Vampire Hunter Boyfriends" which... I mean do I need to tell you what that one's about? It's a horny, porny, bisexual friendly (my art is in general) action comic about attractive people with impeccable dress sense frolicking, fighting, and fucking their way through a world you may or may not recognize. Read "Vampire Hunter Boyfriends" here and get ready to plunge a stake through history: 
"Vampire Hunter Boyfriends" on Fur Affinity (You will DEFINITELY need a free account to read this one!).
I also have a Twitch Channel: 
Bone's Twitch Channel!
It's kind of like "The Joy of Painting" but recorded isometrically and I paint more furry characters with washboard abs than trees (our Arbor Day Friends DO show up sometimes as well though, usually to frame the beautiful anthropomorphic characters and whatever the hell they're getting up to). I play cool Toonami music (I'm 32, let me have this), interact with the chat, and take questions for three hours every Saturday at 7 PM EST. Drop in and learn how to paint or just listen to me tell stories about just how strange working as a professional furry painter for over a decade can get. Link here again just in case: 
Bone's Twitch Channel!
My general gallery is here in case you want to see  LITERALLY EVERYTHING I'VE EVER DRAWN: 
Bone's Fur Affinity Gallery
 I post updates and new art here, I very occasionally make amazing jokes but I try not to clutter your feed with not-paintings: 
Bone's Twitter

If Telegram is your preferred method for eyeball-eating cavorting furry characters then this is the link for you: 
Boneitis Telegram Art Channel!
No interaction required!
If you do want to interact or inquire about a commission idea (Brainstorming is fun and free) you can talk to me here, I check it in the morning and during bathroom breaks: @boneitis
You can also email me your commission ideas and I'll get back to you with a quote within 24 hours: 
Email Boneitis!

I also have a truly bizarre merch store where you can get a gift you or whoever you're buying it for will never forget :
Buy the New Most Unique Thing in Your Household Here!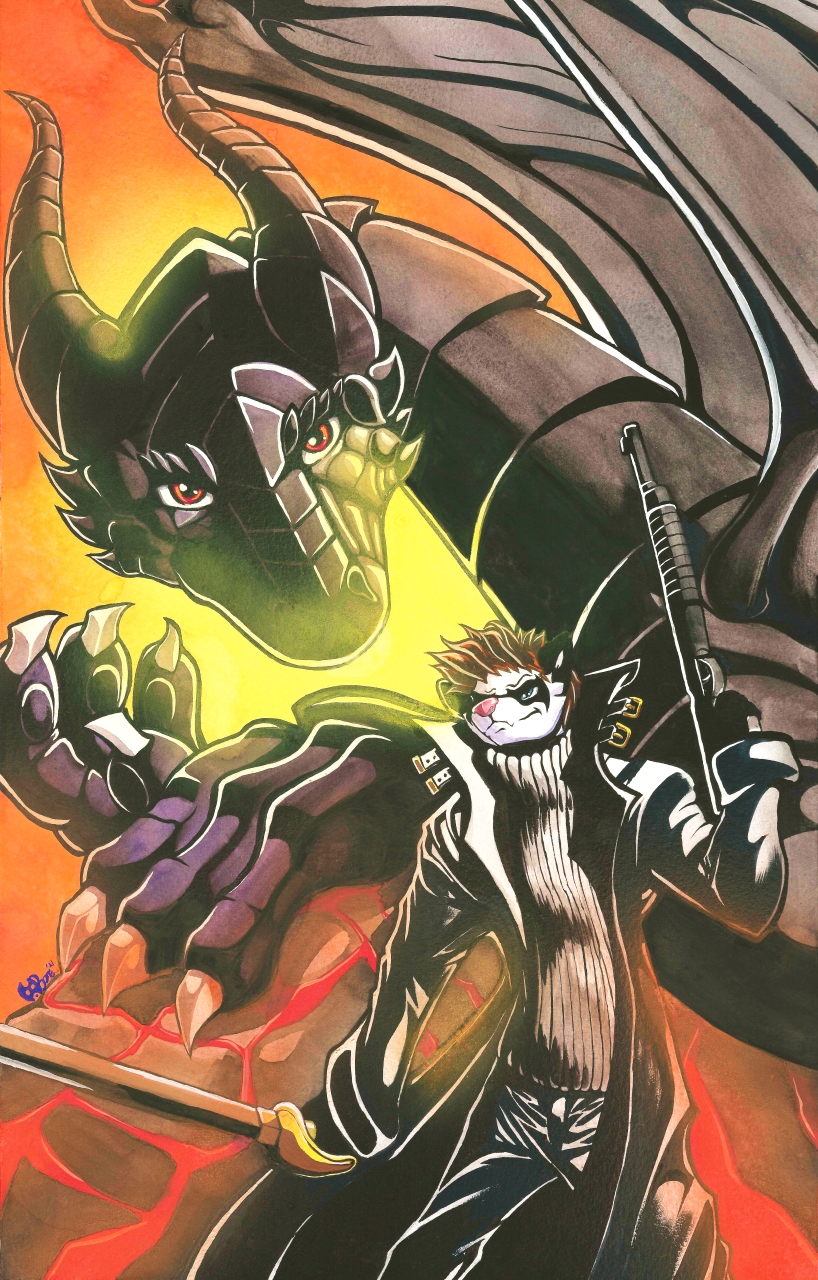 There's nothing else, ya read the whole thing ya knucklehead! Now go enjoy some cool paintings!
Kinda steep for a first goal isn't it? But this is where I want to be at. With this amount of money coming in consistently (along with commissions, convention earnings, and merch sales) I'll be able to hire other artists to work on additional comics and novels. It'll also allow me to continuously upgrade my studio so that I can keep delivering the best damn paintings in furry right to you. Let's make this the only goal for now, it's a big one but let's see what we can make happen!
1 of 1
By becoming a patron, you'll instantly unlock access to 333 exclusive posts
By becoming a patron, you'll instantly unlock access to 333 exclusive posts
Recent posts by Kit Jaspering
How it works
Get started in 2 minutes