Bonjour Idol
is creating Live reports, photo and videos about Japanese idols
Select a membership level
Casual fan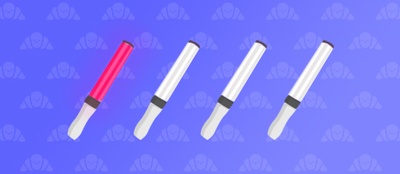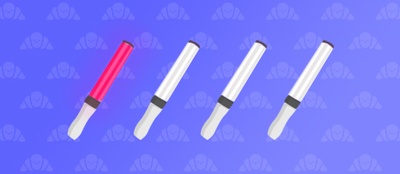 Thank you for supporting us! Even the smallest contributions are highly appreciated. 
You have now access to the Patrons-only feed on the Bonjour Idol Patreon page! Don't hesitate to ask questions or interact with the team!
Your name will also be featured in the Patrons list on the Bonjour Idol website.
Idol fan
Thank you for supporting us! We are very happy you appreciate what we do enough for becoming a Patron.
You have now access to the Patrons-only feed on the Bonjour Idol Patreon page! Don't hesitate to ask questions or interact with the team!
Your name will also be featured in the Patrons list on the Bonjour Idol website.
Kuso DD
Thank you for supporting us! Don't mind the misleading tier title, we actually think you guys rock for supporting idols so much that you decided to become one of our Patrons!
NEW: One idol CD sent to your place every month, handpicked by the Bonjour Idol team!
You have now access to the Patrons-only feed on the Bonjour Idol Patreon page! Don't hesitate to ask questions or interact with the team!
Your name will also be featured in the Patrons list on the Bonjour Idol website.
About Bonjour Idol
【FRANÇAIS CI-DESSOUS】

Bonjour Idol is a brand new web media sharing news, reports and photo galleries and creating videos about Japanese idols, in French and English. 

We cover
Japanese idol events and concerts
to update the foreign fans community about what's happening in the industry and share our passion to the world. Our objective is not only to
provide content for fans who cannot physically travel to Japan
, but also make Japanese idols
more popular abroad
, as we believe it is a
fascinating niche of the Japanese pop culture
that anyone should experiment at least once in their life.
- Episode 1 of our Youtube series, "One Day With..." with Junjou no Afilia
But who are you?
Our team is a small group of individuals who have experience in working with idol management agencies or idol-related media. We are all used to meeting idols and their management teams on a regular basis, both as fans and as professionals.
Supporting idols has always been something we are passionate about, but Bonjour Idol allows us to take it to the next level.
We are mostly French (but not only) and are based in both
Tokyo, Japan
, and
France
, and we speak French, English and Japanese.
How do you make it work?Simple:
we get in touch with idol managers, we attend events, then we share our experience.
Bonjour Idol makes
no profit
and we are
not paid
for the reports and photo galleries we publish. Management grants us access and allows us to take pictures in exchange of our publication,
and that's it
. It is basically free promotion material for idols, and more content to share for Bonjour Idol.
Our team has a network of management agencies we are used to work with, but we are always trying to expand our address book by attending events during our free time.
So you don't get paid at all?Bonjour Idol is made and ran by fans, for fans.
We do not make any profit from the website and everything we produce is free, both for the idols we meet and their fans around the world.
Unfortunately, running a website, going around the city for events, taking and editing pictures, planning and coordinating for videos... all of this takes time and costs money. Our day jobs do not allow us to post and create as much content as we would want to, both for budgetary and timely resources reasons.
Despite not being a full-fledged company and only content-creators, idol management teams and big festivals
(Japan Expo Paris, Tokyo Idol Festival, @JAM EXPO...)
have
trusted us enough
for letting us
cover their events as press
. It encourages us to do our best and allocate more time and money to produce
quality content
.
But there is only so much we can do!What would Patreon be there for?
We are not aiming at a particularly high goal, and we would appreciate even the tiniest contribution. Our Patreon would be here to help cover our operations costs, including:
Running the website: hosting, domain name, updating and upgrading the website...
Upgrade our hardware: including photo and video cameras, software license...
Cover our commuting expenses: it does not seem to be that much, but running around Tokyo for events can get quite pricey!
Marketing operations: we currently do not do anything on this end, but having extra resources would allow us to advertise Bonjour Idol a bit more and give more visibility to our beloved idols. Includes but not only: online advertising, sending flowers to venues for milestone events...
And last but not least... Patrons rewards: while our resources on this end are quite limited for image rights reasons (as everything we publish relies on management teams allowing us to, and we are technically not allowed to sell our photographs!), we really want to provide some "thank you" bonuses for anyone willing to support us! Watch out for your mailbox to find random gifts we will ship to our Patrons whenever we can :) 
So why should we support you?
Whether you are an idol fan, living abroad or in Japan, or just appreciate looking at our photo galleries and reading our reports, consider becoming a Patron!
Let's be real, we do not have crazy expectations from this. Whether you support us or not, we will keep posting, sharing, taking pictures during events,
because we love what we do
.
But by supporting us, it gives us more resources to
publish faster
,
create higher quality content
, and maybe
interact more with the community
by offering a
wider range of services
!
It would allow us to create more leverage and get in touch with more companies, and write about a wider range of idol groups in the future.
Merci for reading!
– the Bonjour Idol team————————————————————————
【FRANÇAIS】Bonjour Idol est un nouveau web-média partageant actualités, reportages photo et vidéos sur les idols japonaises, en Français et en Anglais.
Nous couvrons
évènements et concerts d'idoles japonaises
afin de communiquer aux fans basés hors du Japon ce qu'il se passe dans l'industrie, et
partager notre passion avec le monde entier
. Notre objectif est non pas seulement de
produire du contenu pour les fans
qui ne peuvent pas se déplacer jusqu'au Japon, mais également de
faire connaître l'univers des idoles japonaises à l'étranger
. Il s'agit là d'une
niche fascinante de la pop culture japonaise
et nous sommes persuadés que c'est quelque chose que
tout aficionado
devrait expérimenter
au moins une fois dans sa vie
.
- Épisode 1 de notre série Youtube, "Un Jour Avec..." avec Junjou no AfiliaMais qui êtes-vous ?
Notre petite équipe est composée de personnes ayant déjà travaillé avec des agences de management idol ou des médias reliés à cette industrie par le passé. Nous sommes tous habitués à rencontrer des idols et leurs équipe de management régulièrement,
en tant que fans comme en tant que professionnels
. Soutenir les idols a toujours été quelque chose de
passionnant
pour nous, et Bonjour Idol nous permet de contribuer un peu plus à leurs parcours.
Nous sommes principalement
Français
(mais pas que) et basés à
Tokyo
et en
France
, et nous parlons
Français, Anglais et Japonais
.
Comment ça marche ?C'est très simple : nous contactons les managers des groupes, nous nous présentons aux évènements ou aux concerts, puis nous partageons notre expérience.
Bonjour Idol ne fait
aucun bénéfice
et nous ne sommes
pas rémunérés pour nos reportages
. Les équipes gérant les idols nous donnent accès aux évènement et nous autorisent à prendre des photos en échange de notre publication, et c'est tout. C'est de la publicité gratuite pour les idols, et plus de contenu à vous partager sur Bonjour Idol.
Notre équipe possède un
réseau d'agences et de professionnels
avec lesquels nous sommes habitués à travailler, mais nous essayons quotidiennement d'
élargir notre carnet d'adresses
en passant du temps en concert lors de notre temps libre.
Donc vous n'êtes pas payés du tout ?Bonjour Idol est créé et géré par des fans, pour les fans.
Nous ne faisons
aucun profit
avec notre site et tout ce que nous publions est
gratuit
, à la fois pour les idoles que nous rencontrons ainsi que leurs fans à travers le monde.
Malheureusement,
gérer un site internet indépendant
, parcourir Tokyo pour ces concerts, prendre et retoucher des photos, produire des vidéos...
tout ceci prend du temps et coûte de l'argent
. Nos occupations personnelles ne nous permettent pas de créer et publier autant que nous le voudrions, pour des raisons budgétaires et des restrictions de temps.
Malgré le fait que nous ne soyons pas une entreprise sur le papier et de simples créateurs de contenu, les
agences de management des idoles
et
certains gros festivals
(Japan Expo Paris, Tokyo Idol Festival, @JAM EXPO...)
nous font confiance
et nous laissent couvrir leurs évènements en tant que presse. Cela nous encourage à
faire de notre mieux
et
allouer plus de temps et d'argent
afin de produire un
contenu de qualité.Mais nous avons aussi nos limites !Alors Patreon, c'est pour quoi faire ?
Nous ne visons pas des objectifs très élevés, et nous apprécions ne serait-ce que la plus infime des contributions. Notre Patreon est là pour nous aider à couvrir les coûts engendrés par nos activités, comme :
Gérer le site web Bonjour Idol : hébergement, nom de domaine, mises à jour et améliorations...
Améliorer notre équipement : appareils photo, caméras vidéo, licences de logiciels...
Couvrir nos frais de transport : cela a l'air de rien dit comme ça, mais courir à travers Tokyo pour des concerts chaque semaine, ça peut coûter cher !
Marketing : on ne fait pas grand chose à ce niveau à l'heure actuelle, mais avoir un peu de budget nous permettrait de faire plus de publicité pour Bonjour Idol et donner plus de visibilité à notre contenu et nos idoles. Par exemple : publicité sur les réseaux sociaux, envoyer des fleurs à notre noms lors des évènements importants des groupes que nous suivons...
Et enfin... créer des récompenses Patreon : nos ressources sont limitées pour des raisons de droit à l'image (tout ce que nous publions est soumis à validation de la part des agences de management des idoles, et nous ne sommes techniquement pas autorisés à vendre nos photos !), mais nous voudrions vraiment vous donner quelque chose physiquement en guise de remerciement pour votre soutien ! Surveillez votre boîte aux lettres, nous essaierons de vous envoyer des petits cadeaux régulièrement lorsque le budget nous le permettra :)
Pourquoi je devrais vous soutenir ?
Peu importe que vous soyez un
fan d'idoles à l'étranger
ou vivant au Japon, ou que vous
appréciiez juste nos galeries photos et nos vidéos
, nous serons
extrêmement reconnaissants pour toute forme de soutien !
Honnêtement, nous n'attendons pas grand chose de tout cela. Que nous recevions un soutien record ou pas du tout, nous continuerons à publier, partager, prendre des photos et créer des vidéos,
parce que nous aimons que ce nous faisons
. Mais en nous soutenant, cela nous donne plus de ressources pour
publier plus de contenu
,
plus rapidement
, avec une
meilleure qualité
de rendu, et peut-être même
interagir plus souvent avec la communauté
! Cela nous permettrait aussi de gagner en
crédibilité
et
entrer en contact avec plus d'agences
et d'entreprises, ainsi que de vous parler de plus d'idoles différentes.
Merci d'avoir lu !
– L'équipe Bonjour Idol
By becoming a patron, you'll instantly unlock access to 10 exclusive posts
By becoming a patron, you'll instantly unlock access to 10 exclusive posts
Recent posts by Bonjour Idol
How it works
Get started in 2 minutes