Bonnie Gray
is creating Whispers of Rest Beloved Community, podcast, books, Bible study
Select a membership level
Beloved Book Club Friend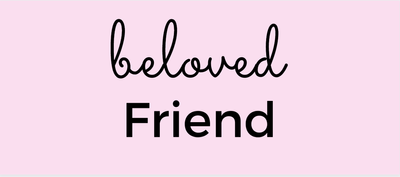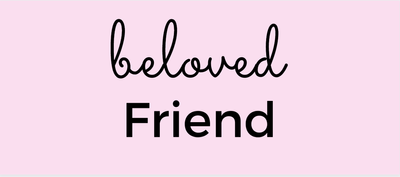 You get exclusive access to the Whispers of Rest Online Book Club: Weekly Videos, Q&A, wellness articles + Community Support.
What you get:
I will do a Weekly Video to encourage you to grow in God's peace & put into practice soul care actions to restore calm, lower stress and take better care of you
Q&A on how to spark joy + improve emotional health using tips based on science & God's Word
Wellness article links to scientific research 
Community support with friends to encourage each other! 
THANK YOU for your loving support, friends!
Beloved Book Club Kindred
You access the Book Club + 1 Bible Study Group Session once a quarter + behind-the-scenes Hangout.
 Plus everything in the Friend Package!
What you get:
I will share personal behind-the-scenes updates on what I'm learning spiritually to encourage you & my creative process writing my books. We'll pray for each other (aka: monthly missionary's letter on video)!
You glean the wisdom and lessons I'm learning – to apply in your own life to do what God's calling you to do!
Every three months, I will share a Bible Study on Scripture that impacted me most powerfully.
PLUS:  You get everything in the Beloved Friend Package!
What you're doing is supporting me as your online missionary to reach women where they are most nowadays, which is online!
THANK YOU for helping fund the operational costs, tools & technology, so I can serve more women online! We serve God together!
Beloved Dreamer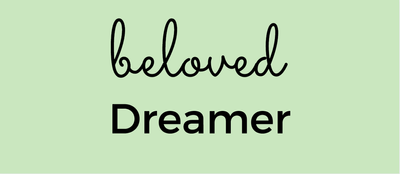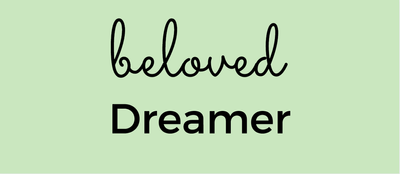 When you support me
for 3 months minimum, 
you get a Signed Copy of my New Book when it releases + bonus chapters. 
You give scholarships to provide free/reduced memberships to sisters who need it & seed fund  dream projects.
PLUS you get everything in the Beloved Friend and Kindred packages!
What you get:
A signed copy of my new book mailed to you when it releases!
I'll send you chapter drafts or brainstorming notes. These are initial "breadcrumb stories" I later flesh out.
PLUS you get everything in the Beloved Friend and Kindred packages!
THANK YOU for believing in me and giving me the chance to dream big and launch new projects to bless more women in new ways! I've got lots of ideas that will get launched with enough funding & I'll share them with you!
God's vision to grow this ministry is amazingly bigger than me (thank God!). I can't do this alone & I'm so grateful for your generosity to dream big with me!
About Bonnie Gray
Hi Friends!
Now more than every before in Covid-19 times, we need to draw closer to God, encourage each other, and to fight discouragement! As a soul care mentor and spiritual life coach with over 20 years of ministry experience guiding thousands of women in community, I will help you do just that!
When you join the Whispers of Rest Book Club Community,
I will empower you to:

Restore calm, lower anxiety, and experience God's peace
Take better care of you by taking simple soul care actions based on scientific research
Feed your soul, spark joy & improve your emotional health with God's powerful promises
Feel more intimately connected to God's love using prayer practices (e.g. Breath Prayer)
Every week, I will do a livestream to encourage you in an intimate setting to grow in God's peace and put into practice
the same soul care actions inspired by God's Word
using the same rhythms I used to heal from my season of anxiety due to emotional childhood trauma
.
It is my greatest joy to serve you!
I am a Bible Study teacher trained in pastoral ministry, served as a missionary, and I've also worked in real life Silicon Valley. I'm a mom of two boys with a passion to love people and lead women to shine as God's beloved!
What Your Membership Funds to Bless Thousands of Women:

When I first started blogging 10 years ago, I used my own discretionary spending to nurture a small audience. But, because of your amazing support for my book
Whispers of Rest
, I now serve over 25K+ readers online & I've sold over 50K books, with 11K podcast downloads! You made this happen! You've blessed thousands of women all over the world! (Whispers of Rest even hit #3 of ALL devotionals when it released!)
Now, I need your help to fund the technology, tools and resources so I can keep ministering, because our community is growing like wildflowers (Praise God!). But it means costs are also going up!
I don't want to stop serving you, especially now during these hard times. I want to keep encouraging women in GREATER ways to help strengthen your faith.
Your membership funds supports my growing ministry to bless women. Help me:
Create weekly podcasts for you. It currently takes me 10 hours to produce them on my own & with two new books to write for you, I need help, Your funding enables me delegate and hire a sound engineer (a professional) so I can write and simply hit record! :)
Write books #3 and #4 for you. You're freeing my heart and hands to write the book & continue recording the podcast cuz I don't want to stop doing the podcast while I write!

Create online Bible Studies for you (like Walking through Psalms, How to Study the Bible!). So many readers ask me to create workshops and resources to address real life issues and challenges they're facing. You'll help me fund the tools and technology needed to create the content to deliver these interactive live workshops to a large audience.
Keep the lights on! You'll fund operational costs to everything I do online, from blogs, videos, newsletters, social media posts, graphics, to free resources to encourage you!.
The need for soul care and rest in our stressed out world has grown our community like crazy! Thousands continue to sign up.
I feel so honored to launch this Beloved Community we've created together, so I can nurture and partner with you, to grow this ministry with God!I need your help to support the cost and operating expenses – because the growth has exceeded my ability to fund my online ministry, doing podcasts on my own and grow this ministry using new online technologies!
Together, with your help, we will send God's message of love and rest into women's hearts, in a special way to give them a cup of hope and joy with God in their everyday life.
Thanks for all you've shared to nurture and create this community – and for all your love and support for me. You made the community a REAL blessing. I wouldn't be here with your support I'm so very grateful.
Thank you for considering giving funds, to partner in this ministry with me to make this mission of #WhispersofRest come alive! I love writing stories to refresh your soul. My passion is to encourage you on your journey to nurture your soul, find your spark and shine in all God created you to be: His beloved. I believe God is making something beautiful – in you!
with love and sisterly affection,
Bonnie
When we reach 50 Beloved Members, I'll start a special podcast series where I interview 1 patron every month to celebrate you!
1 of 2
Become a patron to
Unlock 11 exclusive posts
Connect via private message
Recent posts by Bonnie Gray
How it works
Get started in 2 minutes