Aaron Holley
is creating Art for the New Dawn Series and Boxwood Board Designs
Select a membership level
Acorn
Cheers, Thank You! Let's do this!
Exclusive Patron Only Access
- This gets you in the door, an opportunity to have a behind the scenes look at where the magic starts. 
Taking Root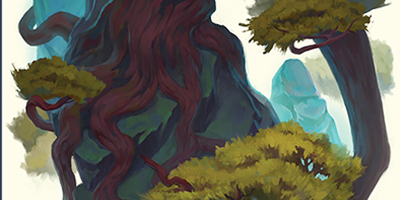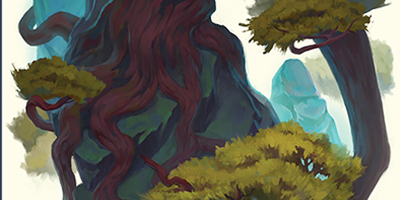 Exclusive Patron only Digital Mobile Wallpapers: 
Exclusive, Hi-res images formatted for your mobile devices.   
Plus These Previous Exclusive Patron Only Rewards
Exclusive Patron Only Access Behind the Scenes
Exclusive Patron Only Q & A Session
Monthly Q & A session, where I'll pick a few patron-submitted questions to answer. Preferably art related.
15% off coupon:
You'll receive a personal 10% coupon off anything except Limited Edition prints and original works of art in the Boxwood Shop.  
Thank You!
Sappling
Private Patron Only Studio Time
Once a month you'll be able to see me working online, live whether traditionally or digitally for 1 hour.
Access to Drawing or Painting video tutorials
I'll be posting all of my video tutorials. They will be anywhere from 15 minutes to 1 hour long. I'll also answer any questions you have regarding them. 
Exclusive Patron Only Discount for All the Things
An exclusive Patron only 20% off code for everything in the store except Limited Edition Prints and Original works of art.
Plus These Previous Exclusive Patron Only Rewards
Exclusive Patron Only Access Behind the Scenes  
Exclusive Patron Only Q & A Session
12" x 24" Conventional print
Each month patrons in this tier will receive a 12" x 24" conventional print of the most current piece.
PRIVATE ANNUAL Rewards
For every year you're a Patron under this tier I will send out a unique and memorable gift.
*FREE SHIPPING within the US*
*This tier has a limited number of spots available*
Thank you!
About Aaron Holley
SUMMARY


Thank you for stopping by. New Dawn is art that's inspired by the Circle of Life. When you listen to the news, this world seems like there's a lot of crazy things going on to say the least. This series of work is meant to Inspire and Empower you to change for the better. In turn, giving you a break from reality. A break, into a beautiful inspiring new world without all of the noise and chaos. To remind us that we have the power to change - resulting in a
NEW DAWN
.
When you contribute to the
NEW DAWN
world you become a part of this tale, sharing in an adventure. Join me as I create works of art for you to collect and enjoy, that will Inspire and Empower you for years to come. To join, select one of the tiers that works best for you.
Purpose

The purpose for this Patreon is to create a membership for rewarding loyal and returning guests. It's is my way to give back to you. In addition, this allows you the opportunity to see an early exclusive access behind the scenes look as the artwork is being created. Patreon makes it easier for you to take advantage of exclusive Patron Only deals, offers and surprises on Art. Thank you again for stopping by, the details for all of the rewards offered are below and in the tier descriptions. 
Intro

My name is Aaron Holley. I'm the artist and founder of Boxwood Board Designs. Boxwood Board Designs is a result of my desire to bring together my passion for snowboarding over the last 20 years and my 12 years professional experience working as a senior concept artist and illustrator in the video-games industry, to create my own artwork as fine art prints and for the board sports.
While in the game industry as a Senior Concept Artist/ Illustrator I worked on several projects. Such as; Star Wars Commander, Episode, Strife, Hellfire, Immortalis, Heroes of Newerth, Suprman, Ragnarok, and Mafia Watch. With such clients as Disney Interactive, Pocket Gems, Garena, Moonlighter Studios, Frostburn Studios, S2 Games, Concept Art House, Playdom, Aeria Games, DeNA, and EA Sports.
What I'm Creating?
NEW DAWN SERIES


New Dawn is a sequential art series. It begins with the
APOCALYPSE
of our world. From there, the
GUARDIANS
who are entrusted with protecting the different habitats all over Earth are assembled to release the
TREES OF LIFE,
which begin to
AWAKEN
so that life may
THRIVE
once again.
APOCALYPSE

APOCALYPSE, 
A world that millions of years ago thrived. It was teaming with life. This world that once was in balance has now ripped itself apart with chaos, fake news and media controlling the thoughts and minds of society, hate, death, and destruction. A dark gloomy land laden with the smell of corpses, dust, and ash. Very little now remains. World War III has shaken the very foundations of the earth creating ripples so strong they have reached the Guardians. Awakening them to fulfill the coming prophecy.
GUARDIANS

GUARDIANS, Once created billions of years ago the Guardians have risen and returned to Earth. Only to find it destroyed and in ruins. They assemble, to begin the long process of bringing back life on this planet once again. In turn, fulfilling the prophecy of protecting and restoring the different habitats all over world. The Guardians are entrusted with bringing order, life, and balance to Earth once again.

TREES OF LIFE

TREES OF LIFE, and the Guardians are one and the same. Each Guardian was created with a Tree of Life to protect should it ever one day need to be released from it's ancient encasing and planted. Each Tree of Life contains all of the elements of life necessary for it to Thrive and bear fruit in it's given habitat. Allowing it to stretch it's roots deep in the freshly restored soil. They assist the Guardians with bringing order, life, and balance back to Earth.

AWAKEN

AWAKEN, Hundreds of years after the Trees of Life were planted by the Guardians they have been able to take root and flourish in this new fertile land. Life is starting to emerge and blossom from the Trees of Life. Soon they will be able to Thrive.

THRIVE

THRIVE, After years of toil and sweat the Guardians and Trees of Life work has finally begun to payoff. The prophecy fulfilled. A NEW DAWN has arrived, allowing life to Thrive once more. The Guardians take their leave for the long rest. Each taking with them a sapling in the event they ever are summoned again.

This project initially started in 2009. I did not care for the options of artwork/graphics available on snowboards. I took my passion coupled with my years of expertise for painting and snowboarding and combined them. Resulting in Boxwood Board Designs. The focus is to create beautiful hand crafted art to collect for your home and for your ride, if you do. After working for several great companies such as Disney and many others I expect a lot from myself and what I'm giving to you. There's some reviews on my site and
Facebook REVIEWS
from satisfied guests, I've met at the shows.
What am I able to give back to my Patrons?You make it possible for me to give to you:
Exclusive Patron Only Access
Exclusive Patron only Digital Mobile Wallpapers

Confidential Codes for your personal discounts online
Patron Only Conventional and Limited Edition Prints
Exclusive Patron Only Q and A sessions
Private Patron Only Studio Time

Secret Surprises for Patrons Only

The opportunity for me to Mentor you and or one Limited Edition every 3 months.
When you select one of the tiers to become apart of this it allows this story to continue to grow. With your patronage it will bring this
NEW DAWN
world to life. I'll be attending different events across the country throughout the year. I'm grateful, and a lucky guy to have been able to come this far in such a short amount of time and to have such avid fans. These sorts of things just aren't possible working for a big corporate company. Fans/ Patrons like you help to cut out the middle man. I appreciate you.
What's to Come?
As this project grows, I'll be able offer you new features, more rewards, and expand into other new products. I'll hire on more staff. In turn, allowing me to dive further into this project with you, guiding you along the way. 
Without you, none of this would be possible. When you contribute to this you're making a difference.  Again, my sincerest appreciation and 
THANK YOU
for continuing to spread the word about this story and becoming apart of it.
By becoming a patron, you'll instantly unlock access to 60 exclusive posts
By becoming a patron, you'll instantly unlock access to 60 exclusive posts
Recent posts by Aaron Holley
How it works
Get started in 2 minutes