Brainstorm Brewery
is creating a Magic the Gathering Finance Podcast
Select a membership level
Common Level Supporter
For the cost of 10 Splinterfrights a month (25 cents a week), $1 Patrons will gain access to the Lifelinker Brainstorm Brewery background, and access to our Discord channel!

Includes
Discord Channel
Lifelinker Background
Includes Discord benefits
Uncommon Level Supporter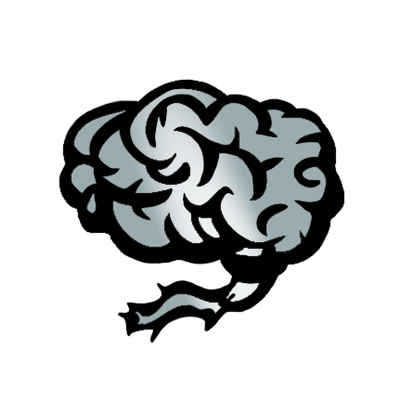 You'll receive all lower level perks as well as:

At the meager price of 12 Seances a week, you'll get access to every podcast a day early, and sometimes earlier! Those precious hours can be the difference between knowing about a price spike before it's too late! 

Includes
Includes Discord benefits
Rare Level Supporter
You'll receive all lower level perks as well as:
For as little as $2 to $2.50 an episode, these supporters get a huge level up on information provided. We have a spreadsheet and google calendar constantly updated with our Picks of the Week and Breaking Bulk choices, in addition to a helpful Google Calendar that displays all of the upcoming product releases, rotation dates, and MagicFest/Mythic Championships! 

Includes

In addition, these supporters will have access to the Pick of the Week/Breaking Bulk spreadsheets on the day we record! 
Access to the MTGfinance Calendar
PotW/Breaking Bulk Spreadsheet
Includes Discord benefits
About
Welcome everyone, to a very special Patreon page….
Welcome to Brainstorm Brewery, the original and largest Magic finance podcast. Our goal is to demystify the financial part of the game, and we come at that approach with a diverse group of cast members who each bring their own area of expertise. Are you a Commander player who wants to know the right time to buy-in before the next wave of popularity? Jason Alt is here to tell you what's what. If you want to keep your finger on the pulse of Standard or Modern, Corbin Hosler has own fingers in a whole bunch of cookie jars across the Magic content world, and we're lucky to have him. If you're interested in the world of Grands Prix vendors, DJ is going to drop some serious knowledge every week. Together, the trio has more than 20 years of finance experience. Of course, all of this hardcore learning comes with some less-than-serious joking around and debauchery every week to make sure you have at least one giggle or audible nose breath.
To help you make or save money in this rough world of trading cards, we'd appreciate your help in reaching our own goals. We want to provide you all with awesome content and product; Your Patreon support will go towards a variety of our costs, which include but are not limited to;
Paying our editor JJ
Server costs for brainstormbrewery.com
Paying artists to create new Tokens
Shipping out those tokens, playmats and other goodies
Funding giveaways for our listeners
The "What's it worth to you?" question has long been dead in the #mtgfinance world, but here we need to ask it of you. How many times has this cast taken the bore out of your commute, or kept you entertained on a solo drive to a PTQ? How many times has one of our Breaking Bulk or Pick of the Week calls scored you enough money to
buy a fridge for your significant other
? If this cast is worth the price of your entertainment or investment costs, ask yourself "Hmm… how many dollars do I love each of these guys?" We sincerely appreciate any and all pledges, and want to continue creating the best Magic finance podcast in the community. 
Corbin Hosler is a fish. He's got that weird smell, he flops around on dry land in an attempt to recreate physical activity, and he smashes in with scaly sea stuff in Modern. We want to help Corbin embrace his true calling, suit him up in a Merfolk cosplay, and take him down to the lake to go for a splash. If we stay at this level for a month, you can watch our own Okie when he's forced to sink or swim in a fish suit. He's gonna get warmed up for this by playing his merfolk deck in costume at a paper event!
5 of 6
Become a patron to
Unlock 192 exclusive posts
Connect via private message
Recent posts by Brainstorm Brewery