Brake Magazine
is creating a Motorcycle Magazine and Video Channel
Select a membership level
Brake Subscriber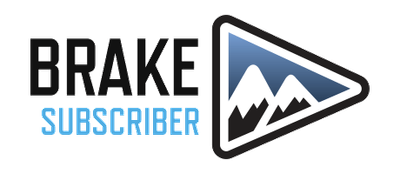 For the price of a coffee, you can support the content we're producing. You'll become part of the foundation of our community and help to keep it alive and making every increasingly good content.


Gold Subscriber - The Secret Content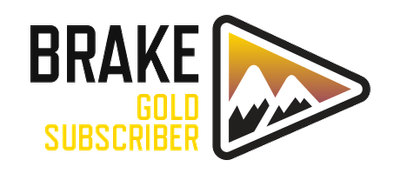 As well as helping Brake Magazine become an awesome, community built magazine you'll get some sweet extras including;
Two Monthly Podcasts
Extra Bike Review Content - Including Sum-Up Podcasts & Dialled in Video (Per bike Review)
About
Who Are We?
My name is Llewellyn Pavey and I'm the founder, editor, photographer and general creator of Brake Magazine. We're independent, small, one journalist/photographer and his amazing friends show. It's made in a 300sqft office in South Wales. We do the best with what we have but making a magazine doesn't come cheaply and we'd love to move Brake forward. We currently put as much time as we financially can into Brake and over the last two years we've made some incredible stuff.

With you, we've created some awesome travel films on three continents and produced literally hundreds of features and videos, from amazing travel stories to in depth bike reviews. The key is we want to be able to do it better and produce more. 

We have a plan, direction and a great group of people around the magazine but the magazine needs a revenue stream to keep the ship floating and to put the vision into motion.

What will we do with your money?
To start, we want to be covering the costs of our overheads. That means paying our rent, paying our staff and contributors and covering the other basics. At this point we'll be able to focus 100% on creating awesome content. It'll mean Brake being more regular than a Swiss train.

And a BIG NOTE: This is a massive experiment we are undergoing in public. Adventure motorcycling is tight, awesome and inclusive community and we want Brake to move forward driven by you. That means we want your input, the bits you like and the bits you don't like. We want feature ideas, video ideas and more. We want to create the content you want to see and to include you in that.

Thanks for reading and for supporting us.

Llel Pavey - 

When we reach this goal, Brake Magazine is able to remain as a stable magazine that'll be able to keep producing awesome, regular, high quality content long into the future. 
1 of 4
By becoming a patron, you'll instantly unlock access to 18 exclusive posts
By becoming a patron, you'll instantly unlock access to 18 exclusive posts
Recent posts by Brake Magazine