Brandon Hayman
is creating Art and Comics!
Select a membership level
Sketch Tier
The Sketch Tier gets you
early access
to content-which is:
New videos
Concept sketches, character designs, and other random acts of art
As well as:
15% off coupon on Etsy
Shout outs via Webtoons, YouTube, etc.
And
you'll be receiving monthly
 exclusive benefits
 like:
Blog posts and updates for patrons only
Comics I make specifically for patrons
Ink Tier
In this tier you can expect all of the Sketch Tier rewards
plus
:
An exclusive podcast I record once or twice a month. Here I often dive into things that motivate, inspire, or often just give you an update as to what I've been up to.
Official membership into the Sticker Club. 
Color Tier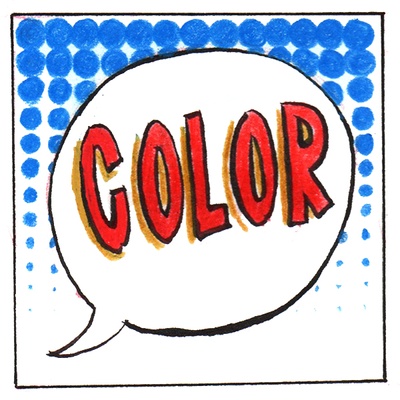 In the top-most tier you'll be getting some
happy mail
! In addition to all previous tier rewards and your sticker pack you'll be receiving:
Monthly postcard(s) and/or other random goodies i.e. zines, prints, etc. Each month I'll mail you a postcard/notecard with a personalized note from me to you. In these days of digital communication isn't it nice to get a note saying, "How are things?" And heck, if you're feeling up to it, you can send me one back. Why not?
About
Creating art isn't always just about the artist exercising his demons onto a blank canvas; it's also a lot about connecting with people, finding your tribe, presenting and exploring and discussing ideas big and small, bringing awesome things into the world that wasn't there before...then sharing them. Your support, through Patreon, helps me continue to do what I love to do, and do it even better than before.

What came before? Before now an artist slaved away in his studio, in his kitchen, in his garage, and made artwork that wasn't guaranteed to be seen. Before now, the hope of getting more eyes on your work besides your mother and your best friend were really all about who you knew and often just being in the right place at the right time. Recently I've been struggling with the idea of finding your audience. 

A quick anecdote:
I drew a series of Summer Camp drawings that was both 1. a humorous throw back to Summer camps I went to when I was a kid and 2. a fun design concept with the idea that the drawings could easily translate to t-shirts for those camp kids. I'm not quite sure I'm helping you visualize the concept completely but the point is, the artwork had a particular vibe and sense of humor and fun about it. At a following outdoor art show-a big neighborhood/city wide thing-I displayed all 8 drawings together. A thousand plus people walked by my booth that day and one group, one small group of three walked by, stopped, noticed the Summer Camp series, and started smiling and laughing. They got it. Therefore, they get me.

Finding those people that get me is a hard thing to do. On that particular day it literally was 3 out of thousands. 

Now, though, it isn't as hard.

Now we live in a time in history like none other. Now I have a  place to share my art, to find my audience, to connect with others, and hopefully work towards that dream I had when I was a kid hoping I would be able to make a living creating art. Patreon is a way to make this happen. No longer does artwork just stay in a sketchbook without the concepts being put out into the world. Now I'm able to make artwork for you, and the beauty of it is, you won't just support me in the process but can also be an integral part of that process too. In some instances you will be the inspiration of that process. Patreon allows me to connect with you guys on a more personal basis and hopefully we will be able to inspire each other, bouncing ideas and opinions and thoughts and discussions around, throwing all the things against the wall and seeing what sticks, and moving forward, together.

Thanks so much for considering supporting my Patreon and my journey as an artist.

~b

By becoming a patron, you'll instantly unlock access to 115 exclusive posts
By becoming a patron, you'll instantly unlock access to 115 exclusive posts
Recent posts by Brandon Hayman