Author Brandy Ange
is creating books, short stories, and videos about writing and publishing
Select a membership level
Reader
Did you read and enjoy Transgression or the rest of the Kingdom Come Series? Did it leave you with an appetite for more? Welcome to the right place! As a loyal Reader patron, you will have access to the Patron only discussion board, as well as access to all the bonus features your heart desires, all in one place!

Bonus features include:
Deleted Scenes
Sneak Peeks at my current works
Character Studies
and what I like to refer to as my Tolkien Papers (notes, scribbles, and psycho babble that all helped me to develop the world of The Kingdom Come Series).
Fan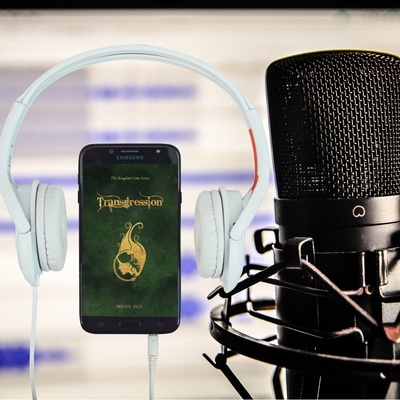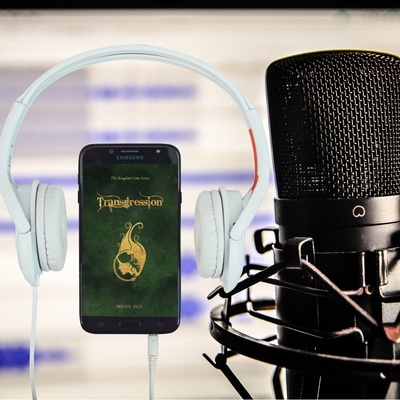 If you're a true Fan of the books and want more than just more of the story, but you want to know where the ideas for it came from, how I name my characters and all the behind-the-scenes goodness, then this is the tier for you! 

In this tier you'll get access to everything the Readers do, as well as Patron exclusive Q&As, Early cover reveals and release date news, and even advanced reader copies (ARCs) of all of my books, FREE, just for being a Fan! You will also get access to The Kingdom Come Series Podcast as we release episodes of me and my friend Mollee discussing everything to do with the books, chapter by chapter. It's kind of like being in a book club with me! (episodes uploaded sporadically due to COVID-19) 

As a thank you for your support, I will give you a special shout out on the next You Tube video I film after you sign up! 
The Kingdom Come Series Podcast

Early Reveals (Covers, Release Dates, and News)

ARCs of all my upcoming books!
Obsessed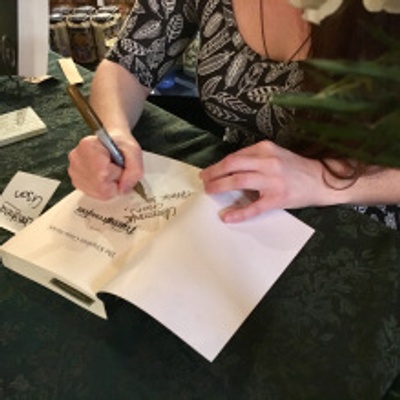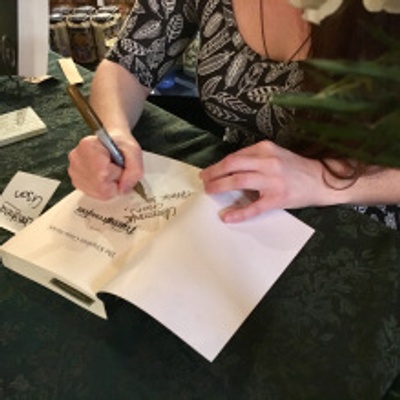 Are you just Obsessed with The Kingdom Come Series and can't get enough of the books. Firstly, thank you. I am so flattered! Secondly, you're going to be stoked for this tier! 

In addition to everything the Readers and Fans receive, you will also get access to book discussion videos, were I sit down with you and a cup of something hot, and talk about all the things having to do with my books. You can post questions, which I will answer, or pose topics you want me to discuss, and I will. I'll talk about it all! 

You can also interact with the series and help to decide the fate of some of its characters! I will periodically hold Character Raffles when I write new characters, who will subsequently be named after the raffle winner! Might be your first name, or your last name... but it will almost be like you had a little character baby [your name] Jr! You'll also get to vote on story collaboration polls to help me decide where to go next, or maybe even how to kill off some characters (sorry guys, it's gotta happen, so you might as well have a say in how!). 

A fun and special way I'd like to say thank you, to those of you Obsessed with my books, is to hand write you a personal letter; old school style, with ink and quill. Or, if you prefer a letter from your favourite character, that can also be arranged! 

And last but certainly not least, you will AUTOMATICALLY receive signed copies of ALL of my upcoming books! Bam! Boom! Signed. Sealed. Delivered. Just like that. You don't have to order them, pay for them.... you just get them. That's pretty cool, right? I thought so, too!
ARCs of all my upcoming books!

The Kingdom Come Series Podcast
About Author Brandy Ange
Hey guys! I am so excited to invite you all to partner with me to help me write more books! Some of you may be familiar with The Kingdom Come Series, which I am still writing, but did you know that I have other book projects in mind?! With your help and patronage I am cutting back on the multiple jobs I work in order to make more time for writing and publishing books, and connecting with you all (the all-important readers)! Whatever level you choose to start with will take me that much closer to being able to write full time, and get those books out for you guys, faser! Thank you so much in advance for partnering with me on this journey!
Once we reach 20 patrons, I will release a special extended, patrons-exclusive, sneak peek into my next book! 
1 of 1
By becoming a patron, you'll instantly unlock access to 17 exclusive posts
By becoming a patron, you'll instantly unlock access to 17 exclusive posts
Recent posts by Author Brandy Ange
How it works
Get started in 2 minutes