Merry Lynch
is creating Braving Midlife lifestyle coaching for the ageless woman
Select a membership level
Sisterhood
As we age it is even more important to remain in the present. From years of nurturing others, professional obligations, home care, the list goes on; women tend to put their dreams on the back burner (in the someday pile). For your support, which I am forever grateful for, you will receive a beautiful graphic download of a meditation. These meditations are meant to help you remain present, feeling abundant, and focused on your dreams.
Also, a big, giant air hug from ME! Thank you!
Monthly Meditation Digital Download
Awakened Sisterhood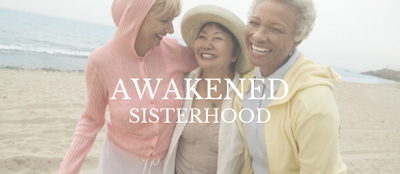 In this tier you will begin to see movement in yourself. Change is not often easy, by the addition of these offerings you will begin to dissolve away that stinking thinking bringing about a new perspective. This tier offers:
exclusive Patreon only monthly newsletter with hot topics for the Ageless Sister.
Braving Midlife workbook downloads for self-guided learning and personal growth. Each workbook covers different growth aspects for reflection and self-awareness. 
exclusive Braving Midlife videos, NOT available anywhere else. Covering topics from mindset, health and wellness, travel, serving our world, sex, style, and everything in-between. 
Plus, all the benefits from the SISTERHOOD tier with a giant hug of gratitude from me.
Patreon only monthly newsletter

Exclusive Braving Midlife Monthly Workbook with self-discovery exercises

Plus all benefits from PREVIOUS tiers

Enjoy exclusive videos "NOT" available anywhere else
Visionary Sisterhood
Want to get personal? Take your self-discovery to the next level by selecting this level. More instruction, more choice, more understanding. It all begins to paint a picture here.
This tier also:
voting power!!! Offer suggestions for the monthly video topic and receive special recognition and a shout out for selecting the topic idea.
exclusive pre-recorded Braving Midlife workbook Masterclasses with bonus content and video tutorials. Get the answers you need with these deep dive videos and exercises
As well as, all of the benefits from the AWAKENED SISTERHOOD and a hug of gratitude.
Exclusive voting power on the monthly video topic with special recognition and a shout out for selecting the topic of the month

Plus all benefits from PREVIOUS tiers

Braving Midlife pre-recorded workbook Masterclasses, video tutorials and exercises
About
So excited you are here and checking out all that Braving Midlife has to offer! If you are a woman in transition, maybe a little raw around the edges, loves travel and adventure or at least wants to give it a try, has a life that reads like a good suspense novel, wanting to find passion and purpose, looking for a way to serve and create financial abundance for yourself and the community you love, then boy, do have I a lot in store for you!
Maybe you find yourself stuck or frustrated not knowing which way to turn or where to begin…you're in the right place.
If you want more out of your life yet don't how to define it, super I've been there.
If you are going through one of the many changes that a woman experiences in her personal life or career and are over overcome with fear, doubt or confusion…great, you gotta start somewhere…why not here!
If other people say you can't, let's prove them wrong.
It's easy, join in at whatever level is comfortable for you, where you are at right now! I value your support at any level. By joining my exclusive community you will receive bonuses at every level and discounts for my live in-person retreats and workshops around the globe. Depending on your support level, you will even have exclusive access to attend VIP Patreon sessions at my in-person events.
Thank you for checking me out! I promise, I won't let you down!
Cheers to a new you!
Merry Lynch

Become a patron to
Connect via private message
Recent posts by Merry Lynch