Brett Ashby
is creating Contemporary Art, Public Art and Performance Art
Select a membership level
Ashby Patron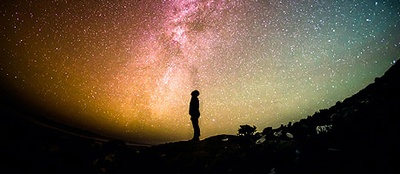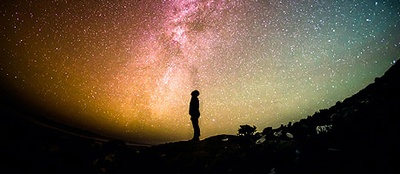 Being an Ashby means you have a personal invitation into the flow at Pentridge Studios and exclusive behind the scenes access to all the artwork I create.
4-8 NEW Projects each month.
Unlimited Downloads during membership
Info on upcoming events and projects.
Thanks for helping support my channel!
All-Ashby Patron
The All-Ashby has all the benefits of the Ashby as well as receiving exclusive entry to Ashby's live events, open studios to meet the artist, (online or in person).

The All-Ashby will gain you access to current artist talks about paintings, sculptures and murals from his studio. It will also allow you to view mixed media paintings at the various stages, exploring his unique layering process, digital, paint, resin and more.

Learn about public art and performance art. Basic mentoring advise offered.
Work-in-progress/Behind-the-scenes

High-res content (desktop / phone wallpapers)
VIP Ashby Patron
Become the ultimate Ashby collector- As a mentor, I want to help take the fear out of your personal journey in art. Each piece of art you create shapes you, every mark, every idea, we all evolve as one.
Do you want advice about art, public art, publishing, podcasting, community exhibitions, skating, or whatever? At this tier, I'll let you "pick my brain" for up to 30mins each month via chat, zoom or email. 
Understand why some artists are successful and others aren't.
Find gallery representation and learn how to talk to journalists, curators and collectors.
Learn how to write an artist statement and develop a marketing strategy.
Follow best practice examples on Instagram for selling your work online.
Learn how to organize your studio and manage your inventory.
Want to understand how to get into the world's leading museums and find representation by top galleries?
Work closely with me as your mentor.
Weekly Private Group LIVE Videos (3 or more per month in the Facebook group or on Crowdcast).Informative and Interactive Exclusive LIVE Chats and Demonstrations. All Videos are streamed only, not downloadable, but can be replayed at any time during membership.

Random Special Gifts in the Mail

Monthly Group "Challenge Image" Painting to help you build new artistic skills. 
Painting Notes to help pick future works (Facebook group).
Downloadable High Resolution Photos of Reference Materials, Work-in-Progress and Finished Paintings posted for every video 2006-present (posted in the Facebook group Photo/Album section).

10% Off Brett Ashby official Online Merch Store
As a VIP Ashby Patreon Subscriber to this tier you will have full access to all Patreon content.
One-time Signature print of your choice value $300.00

High-res content (desktop / phone wallpapers)

Work-in-progress/Behind-the-scenes

Commissions (digital) portraits
About Brett Ashby
Brett Ashby is a Melbourne born international contemporary, public and performance artist. He is an artist, director, mentor, and spirit and vision coach who cannot be defined by one, or even a handful of artistic styles, mediums or techniques.

His CV includes artist, muralist, musician, TV producer, filmmaker and app developer. Ashby found his niche through public exhibitions when residing in America in 2009. Ashby's photographic collage art became sought after by collectors at the Art Basel in Miami, particularly the artwork of the 44th U.S. President, Barack Obama.

Art became a means for him to facilitate his creative energy, travelling across the world ceaseless between 2009-2014. In 2014 was the start of Ashby's public and performance commissions which soon evolved into painting portraits live while skateboarding. 

Patreon is a place where I go in-depth with my process, offering workshops and sharing techniques. Here you can see real-time video performances, mural paintings, see my computer layers, and get hi-res images of my work, prints and originals etc. I am all about empowering people to create art they can be proud of no matter what their age or experience level. I try to make the process of learning to paint fun and enjoyable. Activate your inner creative with me.

His work is collected Internationally and has been shown at Federation Sq, NGA, Tokyo LiftOff, Yofifest, New York, White Nights, Russia, xo Tower Wharf in London, Art map.Tv Milan and ACMI. He has been featured in the Herald Sun, Illawarra Mercury, Leader, Manchester Confidential, Grand Designs, Harpers Bazaar, Vogue and Il Globo, Milano. Brett currently lives and works in Melbourne, Australia.


Recent posts by Brett Ashby
How it works
Get started in 2 minutes