Robert Cooper
is creating The Brewdog News Podcast
Select a membership level
Malt, Hops, Water & Yeast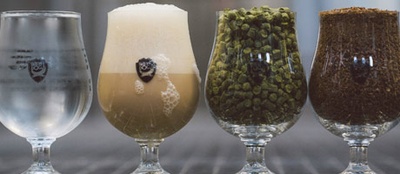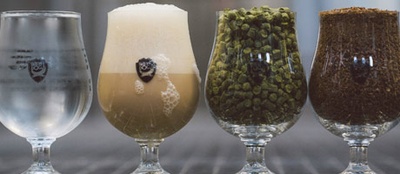 Our entry level reward. This shows you want to keep going and in return we'll do our very best to honour that. You'll also get access to the occasional Patreon-Only exclusives on here :)
A Pint Of Punk For Our Guests
Help keep us making the show. Around £4 a buy one of our guests a nice cold pint of punk once a month. Perfect when we're out and about recording for the podcast. You'll get access to the podcast 24 hours before everyone else and we'll make sure your name appears on our backers page on the website to say thank you.
Two Pints Of Punk For Our Guests
If around £4 a month buys two nice cold pints of punk for our guests. Life is good!  You'll get access to the podcast 24 hours before everyone else and we'll make sure your name appears on our backers page on the website to say thank you. 
About Robert Cooper
Hello, I'm Rob.

I had an idea to create a podcast for people interested in Brewdog (also known as Equity Punks).

I called my pal Bruce and asked if he thought it was a good idea. He said yes on the condition that he co-hosts with me. With that we got started.

Why Did You Bother?

Simply put, I wanted to listen to a podcast that talked about more than just the taste of random Brewdog beers. There's so much going on at this crazy company and most of it is as cool as the beer is fresh.

I was having trouble keeping up with everything going on, so I with Bruce now on board I went ahead and made a demo podcast.

It worked. It really worked and others who listened seemed to agree. I knew we were on to something good. We made with a couple more 'preview episodes' and launched our first real episode just ahead of Brewdog's 2018 AGM in Aberdeen.

How Often Is This Thing?

At the moment all we can do is make one podcast every couple of weeks. This isn't for lack of content. This is entirely because making a podcast and, more importantly, making it sound good  is a really time consuming thing to do. We usually record on a Sunday, edit and post a new show around 24 hours later. The video here should give you a rough idea of all the work that's involved.
 
Why do you need my money?

It's just a podcast right? Just some folk speaking into a microphone or two right? It's a bit more complicated than that I'm afraid.

Have a look at this:

Equipment - We need decent microphones to make us sound good, we need stands for the mics, portable recording equipment so we can get out and about, hard drives for computers for editing, we need to loan pals laptops, and much more. Up to now we've been begging, borrowing and stealing (not really) wherever we can to get the job done. Have a listen to one of our preview episodes if you want to hear how far we've come already (and how much we still need to do!)

Software - We need to pay for podcast distribution and the voicemail number. Oh and domain names and website hosting and more. There's another surprisingly long list of monthly costs here.

Hire - When we recorded our AGM special live in DogTap in Ellon it was a disaster. Computers crashed, we couldn't hear each other and we lost a chunk of the recording. It was embarrassing. We still managed to get a show out but it was a "staying up until 4am" nightmare. The next 'special' we want to get the professionals in. Or, at the very least, we want to buy them a pint for loaning us the things we need!

Travel - This one's obvious. There's a reason I have been recorded lots of features in my local pub rather than in a brewdog pub where they should be! It costs time and money to get to places. If me, Bruce and our guests can afford to travel we can bring you the very best of what Brewdog has to offer.

Help - The help I have already received to get this podcast going has been absolutely breathtaking. Emotional. Wonderful. When someone runs us around or goes out of their way to meet with us its painful when I can't buy them a pizza or a pint to say a proper thank you. 

Time/Editing - This is the final key to all of this. As you will see from the video here it takes Rob about 30 hours to make each episode of the podcast in total. This podcast hasn't been created to make a profit.

The fact is that myself (and Bruce) could do SO MUCH MORE if we were able to give up some of the time from our day jobs to concentrate on the podcast. Maybe you can help make that happen?

Of course there are more ways you can help. Telling others about the show, just listening and maybe emailing in are other ways if you can't afford to support us financially. But if you can, we hope you'll consider backing us here I really need your help to make a great show.

 

If we could get a 30 patreons that would be stunning. I'd take the time to post the outtakes and features that didn't make the cut onto main show here.

1 of 1
Become a patron to
Unlock 76 exclusive posts
Connect via private message
Recent posts by Robert Cooper
How it works
Get started in 2 minutes