Brian J. Cano
is creating exciting Paranormal Experiences & Apprenticeships
Select a membership level
SEARCHER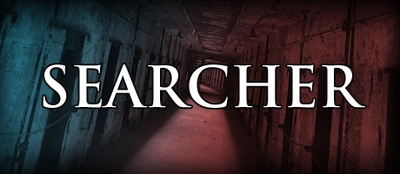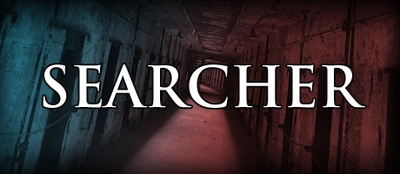 Access to insider information, updates and more
You'll get access to the patron-only feed, where I'll post news and updates for all the projects I'm involved in.

Access to the return of Tuesday Night Bri, a bi-weekly half hour Q & A session.  You asked for it, you got it!
WANDERER
Help build the Mobile Museum and be first to get tickets to events
Your membership goes directly to outfitting the material needs of the mobile History of the Paranormal museum exhibit.
Patrons will have presale priority at all Method and A Night At events and any events I organize.  That means you will always be at the front of the line to get tickets!
Free admission to any showing of the History of the Paranormal Mobile Exhibit (hunts not included).
Additionally, Patrons will be given VIP status at Method and A Night At events, with access to any VIP level extras offered.
Plus previous rewards
RESEARCHER
Access to the video archives; credit on future projects
Watch previously unreleased interviews with notable paranormal figures.
They're old, they're often hard to watch, but we had to start somewhere!  You'll get access to the original Scared on Staten Island episodes as well as extras (featurettes, blooper reels, more) from the SCARED! archives.
You'll be the first to see any new informational videos that are posted on their way to the archives - this includes investigation walkthroughs, paraceleb interviews, training, Paralosophy™ and more.
Your name will be included in the credits of previously unreleased projects your patronage helps fund.
You will receive a special gift for your one year anniversary as a Patron (Oh, what could it be!)
Plus previous rewards
About Brian J. Cano
For the past nineteen years I have been on a journey, crawling in the dark and searching for truth.  From
SCARED!
to
Haunted Collector
 and beyond, I've documented my adventures, allowing all to share in that journey.  My motto has always been, "
Never Stop Searching
" and it has taken me to some incredible places where I've made indelible memories.  I've found myself on TV and featured in documentaries.  I've begun my fourth season as a commentator on 
Paranormal Caught On Camera
and have popped up on 
The Curse of Oak Island: Drilling Down
as well as
The UnXplained with William Shatner
.  I've written things that have been published, cranked out content in all mediums and taken part in some pretty amazing events.  While I've enjoyed the various aspects of my travels, my main focus has always been on education: learning all I can and passing it on to other investigators. My paranormal journey up until this point has been fraught with potholes, wrong turns and roadblocks which I assumed was just the way things were supposed to be. I've discovered this is not so.
 "
If others can learn from my mistakes as well as my successes, then perhaps we can all advance a little quicker."
There's still a lot of work to be done and I've decided I want you all involved!
So what's next?  There are several projects on the board and I think they are all worthy of being finished.  The main one I devoted energy to in 2020 was my
History of the Paranormal Exhibit
.With the support of existing patrons, I've begun a tour of the country, already making stops in NJ, NY, PA, and CT. My hope is to bring it to all fifty states! To be perfectly clear, while there are other museums out there (all doing great work and by good people), mine is NOT about showing haunted items or creepy things. Remember how I said I was all about education? I want everyone who walks through my exhibit to emerge with some more knowledge about the foundations of this fascinating topic we all enjoy.
I also want to continue several video projects that have languished over the years, namely the 
Haunted Collector
update series, interviews from
The Social Doc
, and my ambitious limited series
The Paranormal Compendium
. It is a documentary series by investigators, for investigators, a desk reference set, if you will, that I hope will become a valued piece of basic training for all involved in The Work. With all of you aboard, I know it'll happen.  

Collaboration is the key and you can get involved by becoming a patron!  
You want more content, I want to provide it.
 Many of you on #TeamBrian have been asking me for years how you can assist - well, here we are.
My goals will evolve as we finish projects and hit milestones, based on your Tier level so will your rewards!  We have some pretty cool perks to get us started:
Access to the Patron-only feed
A bi-weekly video broadcast, "Tuesday Night Bri"
Priority access to events
Access to archival material; featuring previously unseen clips
Your name will be featured in the credits of future releases/exhibits you help fund
The last tier is special and has been something I've been expanding upon over the past year.  I call it the
APPRENTICE
Tier.  I've learned from some pretty incredible people and have had some remarkable experiences myself.  This is where I pass on that knowledge.  Only a few of these spots are available.
Patrons at this level will have tailored classes designed to make them better, more well-rounded investigators.  The material will focus on field work, methods and philosophy as well as paranormal history.  From there you will be able to choose topics you are interested in delving deeper into.  Any books I put on your reading list will be provided and sent to you.  Included in the syllabus will be an hour of Skype time per month, where I am available to go over your progress in the field, answer questions related to your coursework and decide on the next steps.
"Brian is very knowledgeable and professional. He brings a lot to the paranormal field and manages to keep me grounded when my imagination runs wild. He is a joy to work with and it has been an honor to learn from him. If you get the chance to be his apprentice, I highly recommend you take the opportunity."  ~K. Colburn
August 2020 saw the announcement of another great perk!  
September 10th - 12th
of 2021 I'll be holding a
Paranormal Retreat
at the
Knickerbocker Hotel
in Linesville, PA!  It'll be a weekend of paranormal workshops, community, and fun.  I'm holding it as a thank you to my loyal patrons. How does it work?
Sign up and be a patron of WANDERER level or higher for twelve consecutive months.
Be a patron in September of 2021.
The event is FREE TO ATTEND! All you have to do is get there.
Your room in the hotel is also covered (up to capacity of the hotel).
Tickets CANNOT be bought for this, and it is only open to Patrons who meet the first two conditions.
Patrons who sign up after September 2020 and remain a patron for twelve consecutive months will become eligible for the 2022 retreat.
There is a lot to see and a lot in the works!  Check out the Tiers on the right and see what fits best for you.  You can start small and upgrade at any time!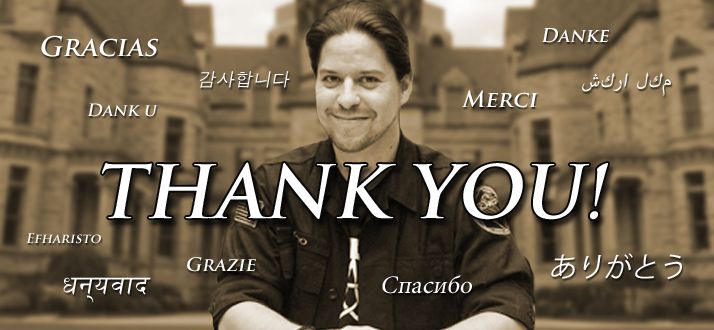 My analogy of understanding the paranormal has always been that it is a road.  We all travel it at our own speeds, in our own directions, but eventually we'll all arrive at the answers.  I look forward to traversing this road together.  Thank you for your continued support of me and my work.  
Never stop searching!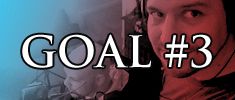 "BY INVESTIGATORS FOR INVESTIGATORS"

This one is super important to me - and it's been a source of anxiety for the past few years since I have yet to finish it. In 2013, after Haunted Collector wrapped, I began shooting interviews with paranormal figures for what I was calling, "The Paranormal Compendium". The trailer is on the page here and it was meant to be a four volume video series detailing different parts of the Work. Think of it as a Cosmos for the paranormal. I've got some great interviews in the can as well as a few different ways it can be assembled. In order to bring it to fruition in the way that I envisioned it, it will take a bit more than intention (and yes, I am putting it out to the Universe that I intend to get this finished! lol). Whereas Goal #2 is targeting short, five minute videos, this one is more substantial and will be used to deliver an ambitious and proper series of documentaries.

It will get done. Oh yes, it will get done! When this goal is reached all Patrons will be included in the credits!

3 of 3
By becoming a patron, you'll instantly unlock access to 181 exclusive posts
By becoming a patron, you'll instantly unlock access to 181 exclusive posts
Recent posts by Brian J. Cano
How it works
Get started in 2 minutes