Bright Wall/Dark Room
is creating a different lens on film
Select a membership level
BW/DR Member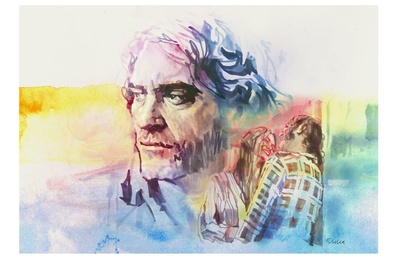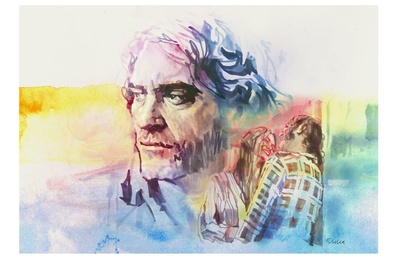 If you love movies, this is the tier for you. You'll receive an ongoing subscription to
Bright Wall/Dark Room
—with full access to our current issue
&
 our entire 93 issue archive—plus exclusive access to special, Patreon-only episodes of the
Bright Wall/Dark Room
podcast.
BW/DR Fanatic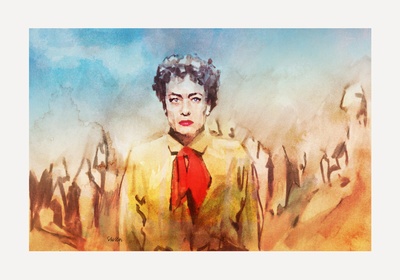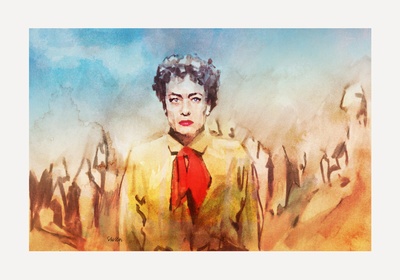 All the benefits of the $5 tier, plus early access to all podcast episodes, and a free annual gift subscription that you can pass on to any movie lover in your life.

BW/DR Superstar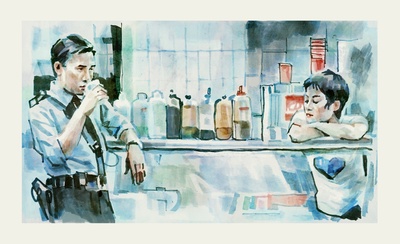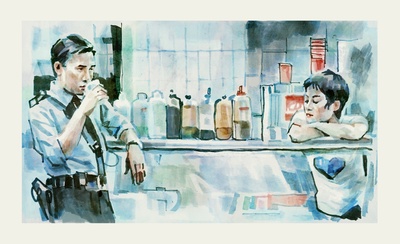 The deluxe membership tier gets you the ongoing subscription, access to all past issues & archives, and special Patreon exclusive episodes of our podcast—
plus
the ability to "gift" two annual subscriptions per year ($50 value).
About Bright Wall/Dark Room
Bright Wall/Dark Room
was originally started on a whim, borne out of a small seed of an idea floating through my head several years ago: how can we talk differently—more emotionally, more humanly—about films? There seemed to be this great and growing gap between the film criticism I was reading and this very real and tangible thing that films themselves actually do to each one of us, how they make us feel. Most critics—professional and amateur and everywhere in between—were quite proficient at writing a very specific kind of review, one that described the film's basic plot, some of its performances, and whether they 'liked' it or not. But I kept thinking there had to be something other than this quick, streamlined, and often lifeless response to a medium that is—initially and essentially—an emotional medium, an art form that can immerse us more wholly in its world than any other form of entertainment available to us.
And so we created BW/DR, with the idea of gathering more personal and creative responses to films; a different lens on the medium, if you will. We didn't want standard movie reviews on the site, so instead of seeking out proper film critics, we contacted novelists, poets, essayists, filmmakers, painters, and musicians, as well as a handful of trusted friends—people who could approach and engage with movies in new and interesting ways. And from that small kernel of an idea (and a whole lot of late nights spent at my computer), BW/DR has grown into the sprawling and fantastic 
community
of writers and readers that it is today. In mid-2014, Matt Zoller Seitz, the editor-in-chief of
RogerEbert.com
, reached out to us and asked us to partner with them for 
a monthly feature
. We've gotten the opportunity to interview some of our favorite filmmakers and artists, like 
Guillermo del Toro
and 
Kenneth Lonergan
and 
Agnes Varda
and 
Liv Ullmann
. 
It's all been an absolute thrill for us, to say the least—but we
still
need to find a way to pay the bills (and our staff). We've been working on this labor of love for nearly 8 years now—and have put out 93 monthly issues to date—but we can't possibly keep this whole thing going without your support.

And so our current goal, simply stated, is to continue to put out an online film magazine of the highest possible quality on a monthly basis and to find a way to make that sustainable—to pay not only our overhead costs but all of the hard-working & talented writers, editors, and artists that contribute to each issue as well.

We feel this is an exciting new model and opportunity for us, writers and readers alike. A way to prove to whoever is watching that a thing like this can actually work. That a few passionate people can start a site—simply and only for the love of something important to them and the desire to write about and wrestle with that thing in unique, personal, and interesting ways—and eventually grow that site out into a successful and profitable magazine without an ounce of compromise, outside meddling, or advertising influence of any kind.


How We'll Use the Money You Pledge:

Running-a-magazine business-type things:

Overhead costs & general business expenses—the boring but important nuts & bolts stuff we have to do behind the scenes each month to keep the lights on and the engines whirring. 

Writers


We would ideally like to pay writers, staff or freelance, $100-$300 per published essay. Currently, we are able to offer $100.

Staff


Our all-volunteer staff is the heart & soul of this entire thing, the engine that's kept 
BW/DR
running from month to month for nearly eight years and 90+ issues!.Though we've always prioritized paying writers & artists (and bills) with the funding we receive, our dream goal is to raise enough money to pay our staff & eventually allow us to make
BW/DR
our real, actual day jobs.

Artists
Since 2013, we've been committed to using high quality, original artwork throughout each issue. Great artwork isn't cheap, though—and we want to be able to pay our wonderful artists marketplace rates for their unique contributions.
And that's basically it. If we can get those things mostly covered, we can keep
Bright Wall/Dark Room
going forever and ever! 
We deeply appreciate all the support and readership so many of you have given 
Bright Wall/Dark Room
over the years, and we sincerely hope you'll choose to throw a little money our way today and help us keep this whole thing going, wherever it may take us.

Thanks,

Chad Perman
Founder/Editor-in-Chief


$2,584.29 of $3,000
per month
Hitting $3000 will allow us to pay our staff a small monthly amount for the work they do, release a high quality podcast (w/ early access for Patreon donors), and publish a hardcover book of our favorite essays from the past 8 years in 2021.
2 of 3
Become a patron to
Connect via private message
Recent posts by Bright Wall/Dark Room
How it works
Get started in 2 minutes