Molly Remer
is creating at Brigid's Grove
Select a membership level
Creative Spirit Circle Supporter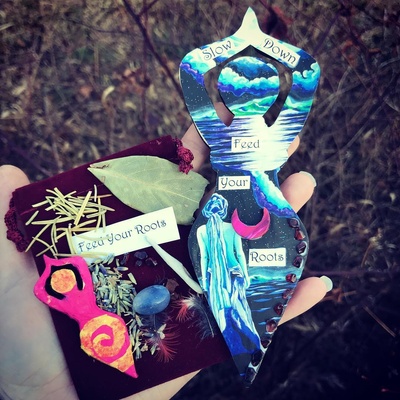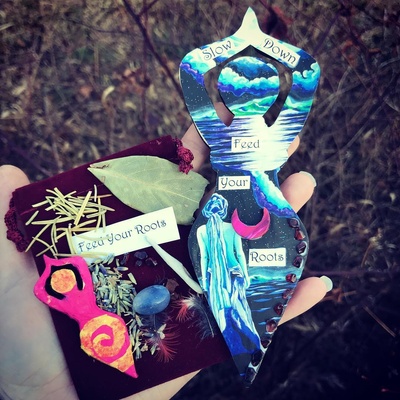 This level is for people who enjoy seeing our photos, quotes, and poems and would like to contribute to their existence in the world. :) This tier gives you access to some of the pdfs I create during the year and access to some of our patron-only audios and videos, as well as many of my other patron posts in the poem, prayer, blessing, and message categories. Of course, you also have access to the Creative Spirit Circle private Facebook group as well and access to any of the free classes we offer during the year.

Note: most of the content at this tier is also available via my other social media/blog channels.


Poetry Patron
Patrons at this level automatically receive access to new patron-only pdf additions to the #30DaysofGoddess practice. This tier also gives you access to all of the poems I write over the course of the year as well as some of the pdfs I create during the year and access to some of our patron-only audios, as well as many of my other patron posts in a variety of categories.

When I complete new volumes of poetry you will also receive a pdf copy as well as audio book file, if applicable.

Note: many of the posts at this level are also available from me via other mediums, but there are also some patron-exclusive resources.


Goddess Magic Circle Member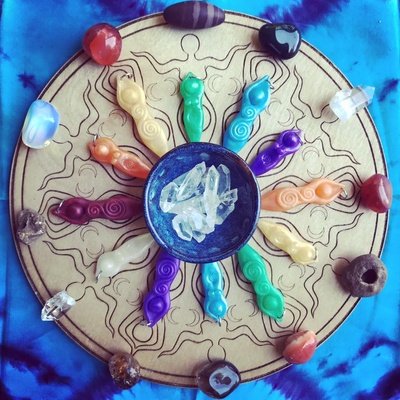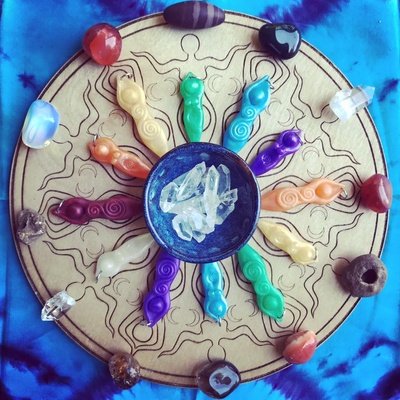 As a member of the Goddess Magic Circle, you become part of an exclusive, goddess-centered devotional community. At this level, you will receive a new audio almost every week of the year, have access to all of the poems I post over the course of the year as well as eight of my printable seasonal prayerbooks and pdf ritual kits throughout the year. You will also automatically receive all the pdf printables I create for #30DaysofGoddess. You will also receive at least one new additional printable per month (prayercard, bookmark, etc.) in 2022 and have access to a private Facebook group, as well as most of my other patron posts in a variety of categories. Members at this community level usually receive at least three audios a month--on a variety of themes, including everyday magic, daily practice, goddess-centered spirituality, or just what I'm reading and thinking about.

You will also receive a standing 15% discount in the etsy shop, and have access to purchase patron-only surprise kits in the etsy shop (NOTE: kits are not offered during every month. We have approximately nine kits planned for 2022). 

About Molly Remer
Welcome to the Goddess Magic community!
This Patreon has evolved into a goddess-centered-practice community space in conjunction with and expansion of our other offerings from Brigid's Grove. It has become a thriving "crucible of creation" to create, explore, muse, and wonder aloud in the companionship and support of such wonderful people who become members. And, it is essentially where
everything
I make--digital, audio, video, or pdf--either begins or comes to live. Thank you for being a part of creating this space for magic to happen!
Our primary memberships options are:

Goddess Magic--our dedicated space for goddess-centered spiritual practice.
Goddess Magic Expansion--an expansion of the Goddess Magic tier which includes periodic Magic Mail in your mailbox as well as Ritual Theory content.
Several other tiers are also available.
This community originated as an option for people who would like to financially contribute to the ongoing free services offered by Brigid's Grove to help keep them free and accessible to everyone AND for people who enjoy our content to receive extra bonuses, access to shop discounts and kits, special patron-only audio recordings and additional resources including an exclusive Facebook group. It also helps to fund and publish our books and written projects. We offer multiple free classes, a monthly free journal, a resourceful website, and free audio rituals. Our operating costs for these services to the community are about $5000 a year. We are blessed and honored to share information, classes, and magical experiences in this way and we are also grateful for those who voice that they would like to provide some financial backing to the community services. Your patronage also supports my writing and offers me a "vote of confidence" in my writing work, to which I would love to devote even more time and energy.
Please note that quite a bit of the written content on Patreon is also available from me via other mediums, but there are also many patron-exclusive resources, printable materials, and patron-exclusive audio recordings included here. Almost every week, there is a new audio or video, just for patrons (tier dependent).

We welcome your involvement in this community and means of creating good in the world together!
Income from Patreon is earmarked for book projects and other printed publications and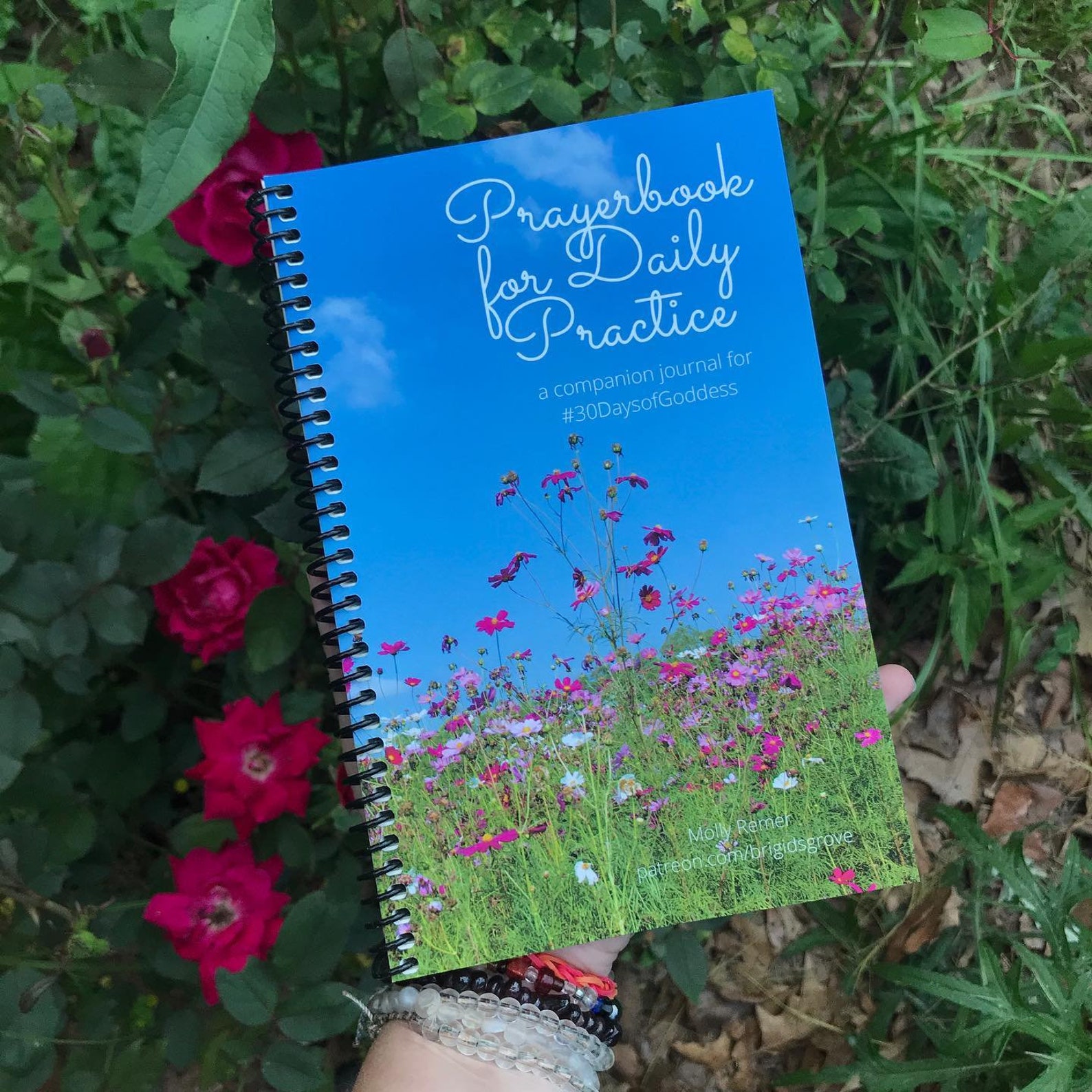 productions. From the time spent in this space, I created the companion deck for #30DaysofGoddess and nine companion journals/prayerbooks to date (most of which contain 30-60 new pieces of writing each). Still in the works is a companion prayer anthology to accompany it (I'm thinking: #365DaysofGoddess!) and a guidebook to devotional tentatively called,
Walking with the Goddess.
In 2020, I published a new book of poems called
Sunlight on Cedar
and I am hard on work on the next one,
In the Temple of the Ordinary.
I have also finished the second volume of the
Goddess Devotional, Whole and Holy,
which was published by Brigid's Grove at the end of 2020. My new book
Walking with Persephone
was published by Womancraft Publishing in 2021. Thank you for being here and for helping me to make this work possible! I love writing and sharing my written resources with the world, but I sometimes struggle to carve out the space to do it because it was not originally directly financially connected to our business. This Patreon has helped me so much in refining and defining the sacred space needed to birth these writings and projects into the world!
Thank you
for becoming a patron and for being a member of Brigid's Grove! We feel so
honored and humbled to be invited into your lives in some small way. To witness some of your triumphs and tender places, your courage and your wounded places. To hear your stories and to be a part of your diverse journeys. You invite us into your
lives
. Into your hands, hearts, and homes. We join you at your retreats and rituals, your women's circles, your mother blessings, your red tents, your family rituals, your personal ceremonies, your rites of passage. You allow us on your altars, into your homes and living room, your bedrooms, your workplaces, hospital rooms, birth centers, and offices.


It is a sacred trust.
Sometimes we feel very small in the face of the many challenges and many pains of the world, but we return to the knowing that every day what we do together at Brigid's Grove adds goodness and meaning to people's lives and that is
something
.
At Brigid's Grove, in addition to creating unique
Story Goddesses
and shipping them all over the world, we offer many resources to a worldwide goddesses-oriented community free of charge. This includes classes, weekly rituals, a monthly journal, wish list for gift goddesses, goddess sculpture donations to fundraisers, nonprofit events, and special occasions, and also a monthly in-person Circle (Rolla, MO area). This Patreon is a crucible of creation that will allow you to take direct part in support of this work of goddess magic, art, writing, ritual, ceremony, and community, helping us to continue to freely give our services and offerings to many others, as well as benefiting you with resources in an emerging way.
About Molly
Molly has been gathering the community to circle, sing, celebrate, and share since 2008. She
plans and facilitates women's circles, multi-gender rituals and celebrations, seasonal retreats and rituals, mother-daughter circles, family ceremonies, and red tent circles in central Missouri and makes Story Goddesses with her husband Mark at
Brigid's Grove
. She is an ordained priestess who holds MSW, M.Div, and D.Min degrees and completed her dissertation about contemporary priestessing in the U.S. Molly's roots are in birth work, childbirth education, and domestic violence activism. She has worked with groups of women since 1996 and taught college courses in group dynamics and human services for eight years. Molly is fiery, intense, and driven. She is the
energy
and heart that drives Brigid's Grove and she writes and creates from her tiny temple in the deep woods of Missouri. In addition to creating unique Story Goddess sculptures and mini goddesses, Molly is the author of
Walking with Persephone
,
Whole and Holy
,
Womanrunes
,
Earthprayer,
She Lives Her Poems
, the
Goddess Devotional
,
Sunlight on Cedar
, and
The Red Tent Resource Kit
(out of print). She writes about thealogy, nature, practical priestessing, and the goddess at
Brigid's Grove
,
SageWoman Magazine
, and
Feminism and Religion
.
At this level, in addition to funding all of our free services, we will be able to publish two new books this year.

2 of 2
Become a patron to
Unlock 1,210 exclusive posts
Get discounts to an online store
Connect via private message
Recent posts by Molly Remer
How it works
Get started in 2 minutes