Broken Base
is creating Gaming Reviews and Retrospectives
Select a membership level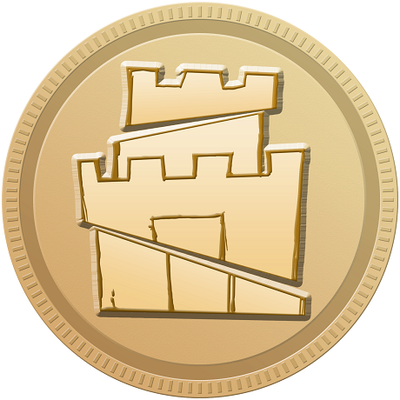 Gold Tier
The Gold Tier is all about helping the channel grow and getting a little recognition in the process!
Shout-Outs:
Your name will appear in the credits/end card of every Broken Base video.
Rose Gold Tier
If you want to see how the videos get made, then the Rose Gold Tier is just what you're looking for!
Production Updates: You'll have access to a Patreon-exclusive update blog, published weekly.
All previous rewards!
Pure Gold Tier
Patrons in the Pure Gold Tier doesn't just get to watch Broken Base videos, they get to READ the videos too!
Script Downloads:
You'll be able to download the scripts for each video, complete with production notes and cut content.
All previous rewards!
About Broken Base
Welcome to

Hi there! I'm Steve Schneider, the producer and editor of Broken Base: 
a website
and 
YouTube channel
dedicated to all things gaming. After spending the last few years writing, producing and editing whenever I could find the time, I'm ready to make Broken Base my full-time job - and, with your help, that may actually happen!
Why Patreon?
I absolutely love making videos - I wouldn't be doing this otherwise. Unfortunately, there's only so much time I can dedicate to it, what with my day job sucking up so much of my time. With Patreon, I'd be able solve a bunch of different problems all at once:
I'd be able to spend more time on the site without going completely broke
I wouldn't have to rely on inconsistent revenue streams, i.e. ad revenue
I could easily give back to anyone who decided to support the channel/website
Basically, it would help the site grow and I won't go bankrupt!
Where would my money be going?
The goals for this Patreon campaign are simple: cover the cost of producing content. There's a surprising amount of money that goes into keeping even a simple website running smoothly, and that only gets more complicated with extra costs like podcast hosting and software licensing. And then there's the cost of equipment: this stuff gets expensive quickly, and there's a lot that desperately needs replacing.
As such, the early milestones are all based on specific subscription costs, like keeping the website running or finding a permanent host for the podcast. Past that, the goals shift to paying for new gear, and the final milestones will let me quit the day job and shift over to full-time!
The Rewards:
For $1 a month,
Gold Tier
patrons will get their name in the credits of every Broken Base video!
At $5 a month,
Rose Gold Tier
members will get access have access to a weekly update blog that'll cover whatever projects I'm working on.
The
Pure Gold Tier
is set at $10 a month, and anyone in that tier will get a .PDF copy of each new script! (complete with any cut content)
Finally, for $15 a month, the
Platinum Gold Tier
patrons will get 24-hour early access to all Broken Base videos!
And, as time goes on and the campaign grows, I'll be able to add more rewards to the existing tiers - private editing streams, a Discord server, and maybe even host some game nights with Patrons!
All that's really left to say is THANK YOU! Working on Broken Base full-time has been a dream of mine for a while now, and with everyone's help - it could actually be a reality!
If you've got any questions, feel free to:
Podcast Hosting & Scheduling
It's high time that the podcasts followed a more regular schedule. Once hosting fees are taken care of, the Broken Base Podcast will return to a monthly upload rate, and on multiple different platforms.
1 of 7
Recent posts by Broken Base