Valery Milovic
Creating original, unique art
Select a membership level
#1 - Tribe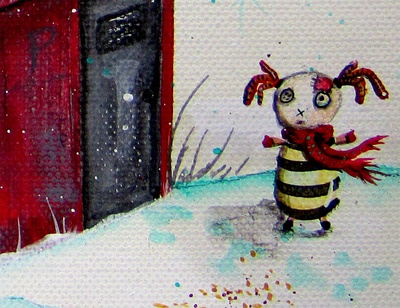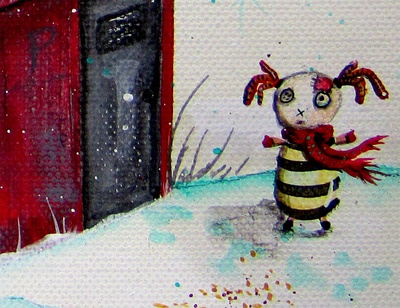 In tier #1 - Tribe: you will get access to my patreon postings, where you will get a first look at all new artwork, before it's posted to my online shop or other social media. This means you can purchase art before it's in the shop, if you choose to do so (by contacting me privately). You will also get a first look at my video creations and access to a secret facebook group to share, interact, post photos, etc. However, you can subscribe with any amount if you'd rather.
#2 - Rampart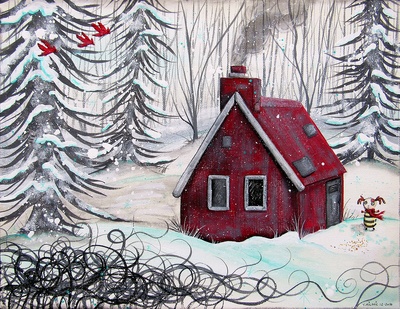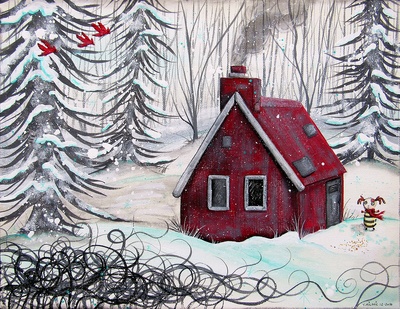 In tier #2 - Rampart. Those that really want to help me continue to create with a little less stress in wondering where my next buck is going to come from. Thank you so much! *I'm offering small, collectible, original art, to Rampart supporters. Mini paintings, multimedia creations on paper or card, wee broken toys, seasonal items or ATC's.  Each will be a one of a kind, unique, signed and dated, original.  You will also get all the same access as tier #1. Plus, access to my special shop coupon codes and random surprises :)
*If you are outside the USA, I'll need help with shipping.
About Valery Milovic
welcome to broken toyland
from
Valery Milovic
on
Vimeo
.
Hello. I'm Valery. A full time artist with an obsessive drive to create. I've been this way my whole life, but since the 90's, have been trying to make a living at it. Been in many galleries, too, but mainly rely on social media and my website, brokentoyland.com, for sales. I'm grateful to have (at one time) enjoyed moderate success and have enough to pay the bills. But since the changes in social media, it's been quite a struggle to get any posts seen. Which means no sales. Resulting in my only income plummeting downward, by 80-90%. And that really stinks, when you have limitations in what you are able to do (I have pretty bad ptsd so I am very limited.) Seems every platform is now blocking content for one reason or another. So I thought I would finally try my hand at patreon. It's about the only thing I haven't tried. So I hope and pray this works out.
Subscribers can see my art creations here, first, before all other social media and before it goes into my online shop. I will also announce special news, coupon codes, sales, giveaways, inside info and surprises here.
What kind of content will I show? All of my one of a kind creations, of course. Paintings of all sizes and price ranges, custom painted wood cuts (BunnyHeads), unique folk art dolls (Broken Toys), my annual one of a kind Christmas ornaments, original art collector cards (ATC's - artist trading cards)... and whatever else I feel like doing, creatively. I plan on getting more into video making, too.
If you like (or love) what I do, and want to be a part of my ongoing effort, I would very much appreciate the support by becoming a patron. I welcome you on this art and life journey with me.
You're certainly not limited to 1 of the 2 tiers I offer. You can subscribe with any amount. All subscriptions will gain early access to my art, but only tier 2 (rampart) will receive special monthly gifts, of one of a kind, small original art <3
...valery
my shop: brokentoyland.com/forsale.htm
Become a patron to
Unlock 219 exclusive posts
Connect via private message
Recent posts by Valery Milovic
How it works
Get started in 2 minutes